Bachelor of Health Sciences Teaching Awards
Is there an instructor you know who has created a truly dynamic and innovative learning environment within a program course?
Has your research supervisor provided a supportive and stimulating learning environment for your honours thesis, directed study project or summer research experience?
Nominate them for a Bachelor of Health Sciences Teaching Award!
Awards
We invite students and/or faculty members to nominate an instructor who has made a positive and inspiring impact to the learning experience within the BHSc program.  There are three awards available:
Nominations for all three awards are now invited once a year in the fall term (November).  Awards are announced by mid-January, with a public celebration and awards presentation held in October each year at the BHSc Research Symposium. 
Questions concerning the nomination process and award details should be directed to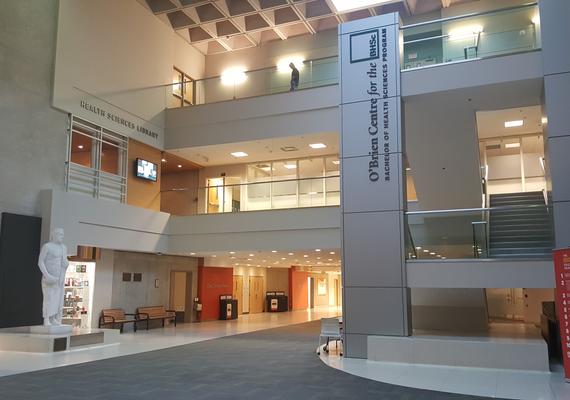 Fall 2021 nominations have been suspended. Stay tuned...
Complete nomination packages should be submitted EITHER as:
a) Electronically to Kate McGillis or
b) Hard copy to the O'Brien Centre office (Room G503, HSC)
Please indicate "BHSc Teaching Award Nomination" in the Subject line