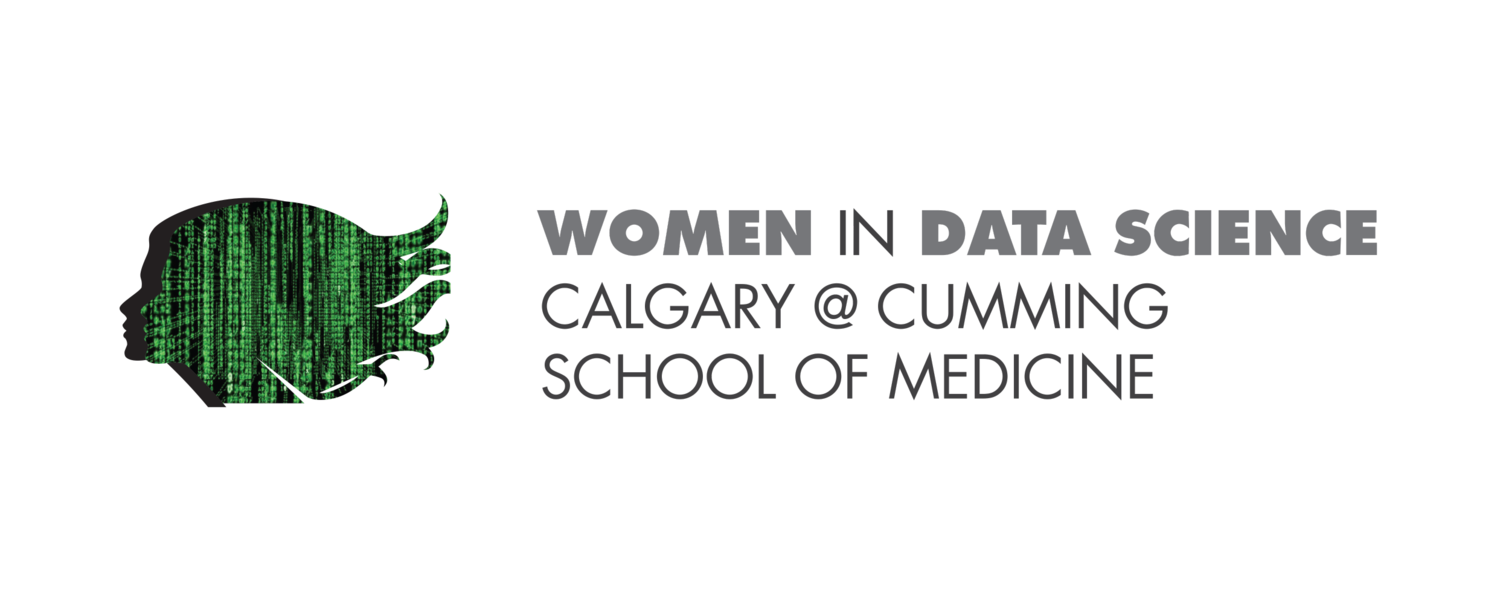 Women in Data Science Conference 2020 - Calgary Recap
The Global Women in Data Science (WiDS) Conference took place this year on March 2, 2020. Stanford University hosts the main conference event on their campus and over 150+ remote events are held in 50+ countries with over 100 000 attendees and streamers tuning in.
This was the second annual WiDS Conference to be hosted by the Centre for Health Informatics in conjunction with the Cumming School of Medicine. Our event gathered over 80 attendees with prestigious speakers from both academic and industry environments. We are so very proud to be apart of this global network awe-inspiring women. Our goal of hosting this event was to inspire and educate data scientists, regardless of gender, by showcasing work done by women in the field. This goal was easily obtained and far surpassed.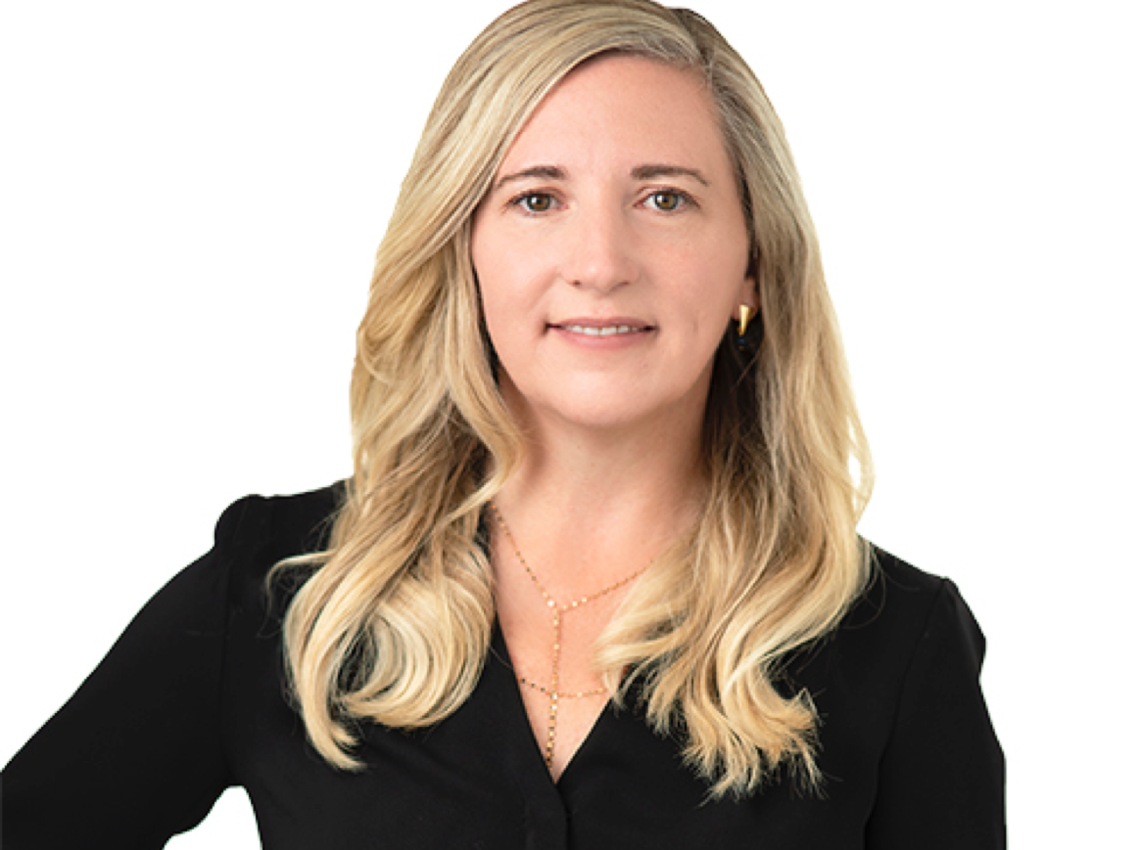 We began the morning with a talk from Dr. Barb Carra, the CEO of Cybera, a which is a not-for-profit technical agency that is helping Alberta advance its IT frontiers. With over a decade of experience in data analytics and policy, Dr. Carra has been able to act as a bridge between research and technical domains. She will be spoke to us about how Cybera is using rapid data science to grow opportunities.
To kick off the Technology Vision talks; we welcomed Meaghan Nolan, the COO and Co-Founder of Mikata Health. Mikata Health is a local health tech company based right here in Calgary. Their mission is to change the experience of a visit to the doctor's office through transforming the tools available to patients and doctors. Meaghan has quite the multifaceted skillset which includes expertise in digital design and strategy with a background in biomedicine, health and exercise physiology. She gave us some insight into what goes on behind the scenes in a health tech start-up.
"So how do we make outstanding care so easy it becomes the default? Outstanding care being: proactive, personal, convenient, effective, and efficient." - Meaghan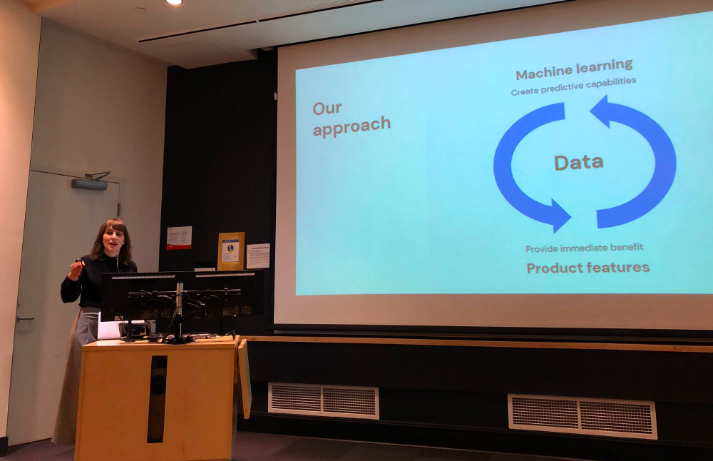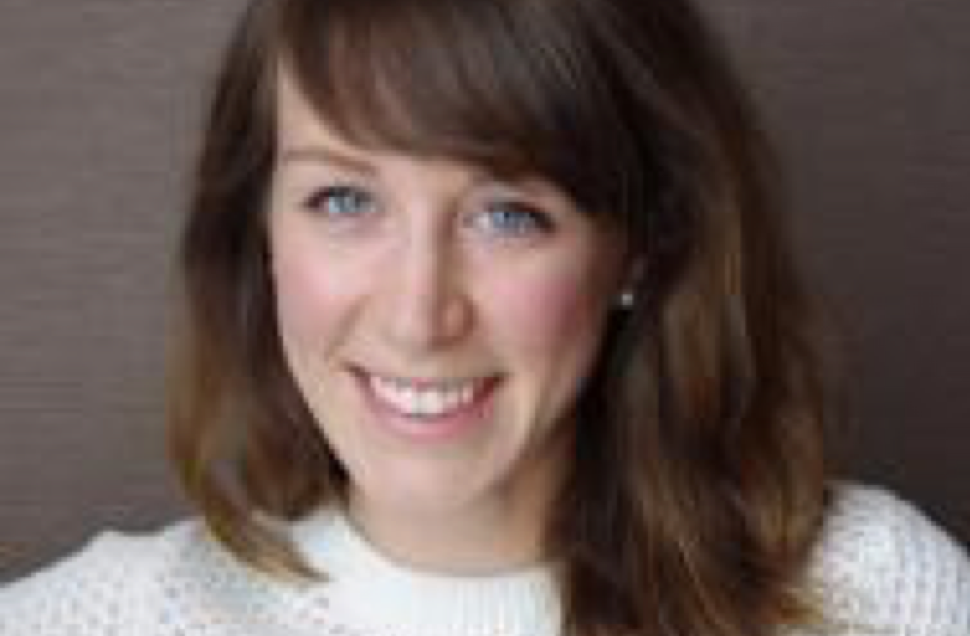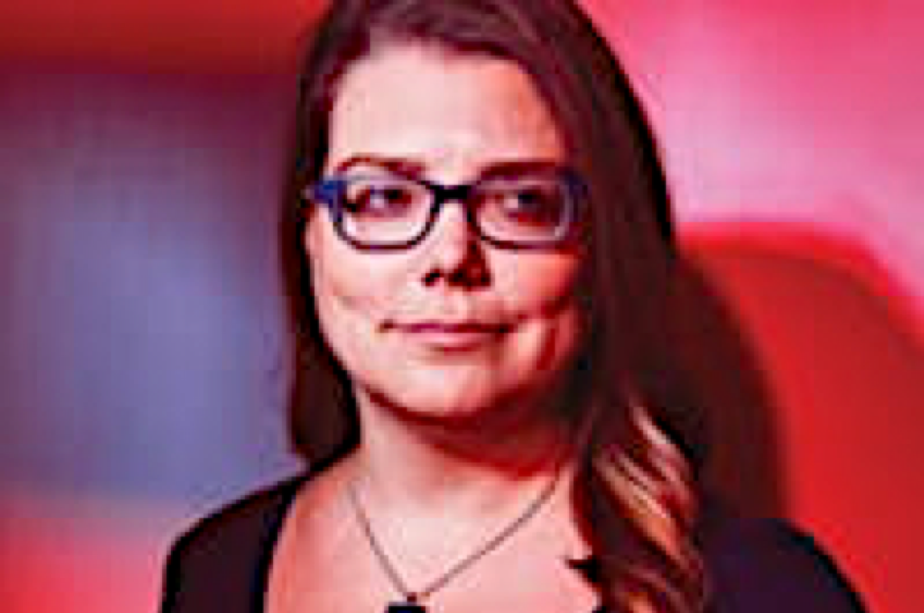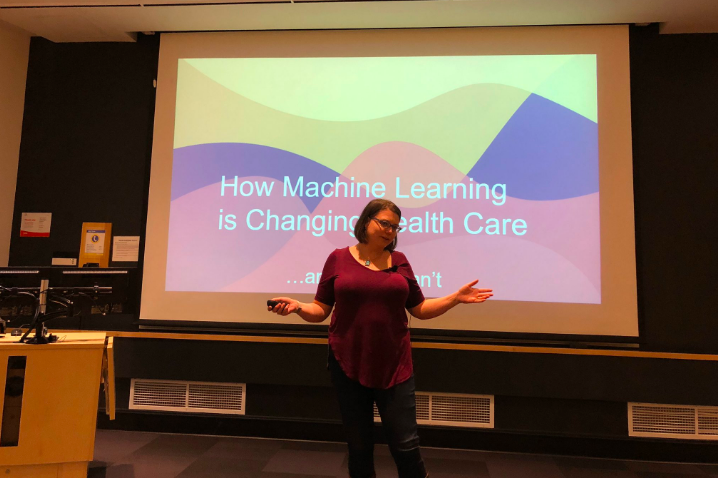 Next in the line up was Anna Koop, the Senior Scientific Advisor for Alberta Machine Intelligence Institute in Edmonton. While attending the University of Alberta, Anna obtained a BSc, MSc and PhD in computing science. From there, her work and research interests grew to include online learning, knowledge representation, cognitive science and ultimately AI and Machine Learning. She shared with us on "How machine learning is changing industry – and when it isn't."
After a delicious lunch break, we welcomed Dr. Xinjie Cui, the Chief Analytics Officer at PolicyWise to begin the afternoon. Additionally, she has over 20 years of experience in data sharing, linking, and analysis to inform policy and practice in health and social services. So it is easy to see how her expertise compliments her work with PolicyWise. PolicyWise is a charitable not-for-profit corporation that aims to work collaboratively with youth, families and government agencies to inform and promote evidence based social policy decisions. In her role, she is all too familiar with offering leadership in the development and implementation of overall data and analytics strategies. Her talk centered around "Becoming leaders: A collaborative approach to data"
"If you want to do a good job and make an impact, you have to work with people whether you like it or not." - Xinjie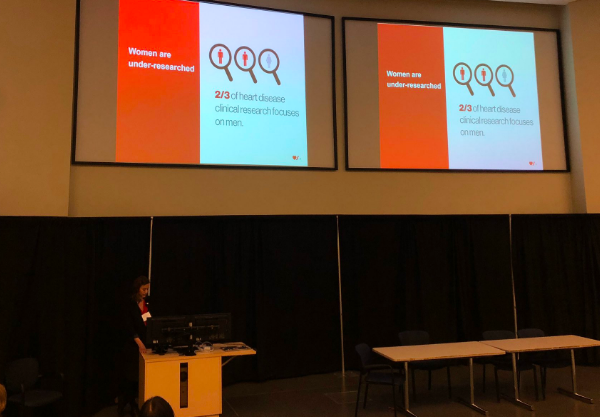 Georgia Carstensen is the Director (Mission) of the Heart and Stroke Foundation for Alberta and the North West Territories. She is a public health professional passionate about improving population health and wellness through identification of community needs and assets, adapting evidence-informed best practices, amplifying the voices of people with lived experience, and utilizing stakeholder coalitions and participatory approaches to co-create solutions with communities. Her talk revolved around healthcare outcomes, a welcomed break from technical data topics. She even brought up a colleagues and friends to give a touching personal account of her experience. Georgia gave an informative talk titled "Give Women a Fighting Chance: Sex and Gender Based Analysis and Reporting."
"Sex and gender-based research helps men too!" - Georgia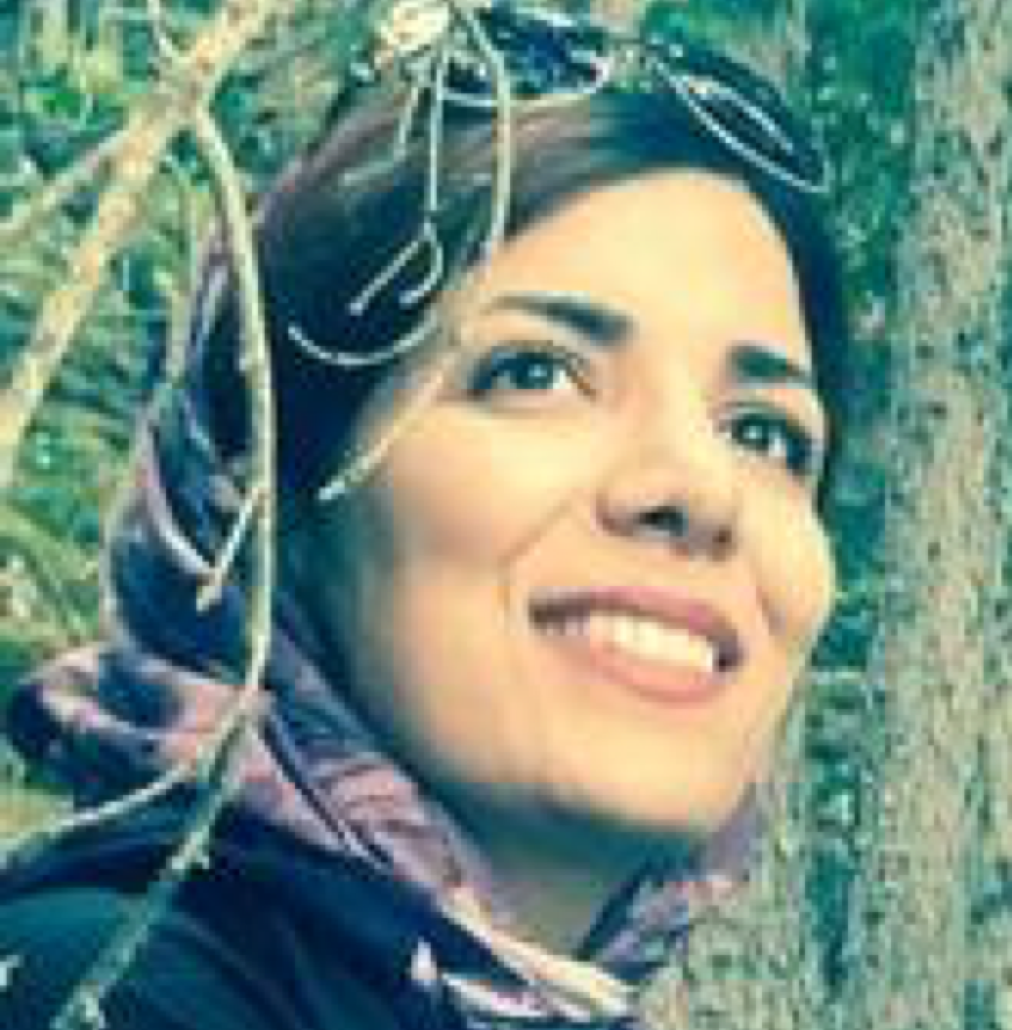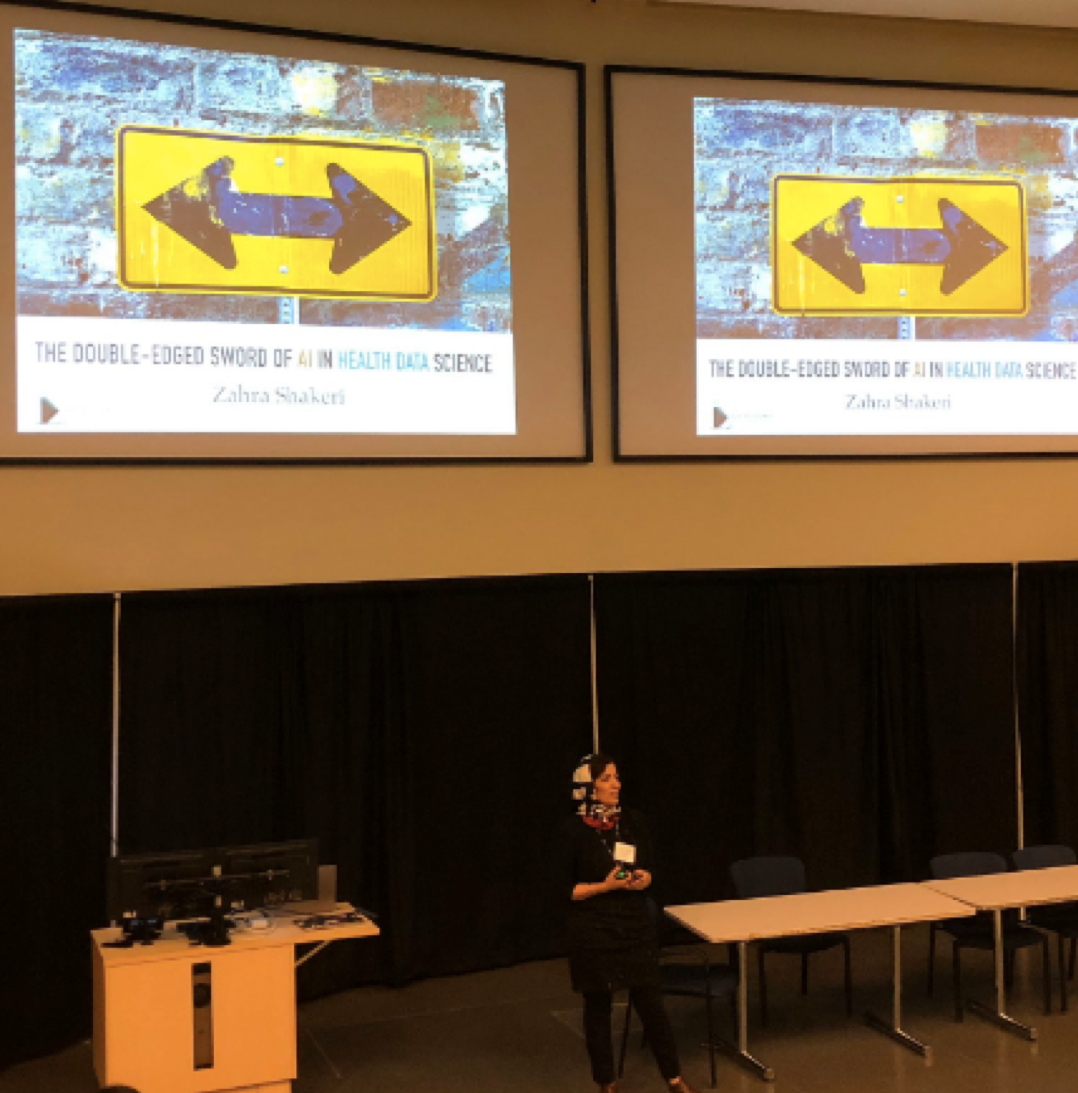 Dr. Zahra Shakeri is a member of the Data Intelligence for Health Lab and a Postdoctoral Associate of Health Data Science in the Department of Community Health Sciences at the University of Calgary. She also works closely with the team here at the CHI. Zahra has conducted several in-depth studies in the areas of cognitive science, human-computer interaction, software engineering, social media analysis, and emergency management, using statistical and qualitative analysis as well as machine learning techniques. Dr. Shakeri brought us into her world and spoke on "The Double-edged sword of AI in health data science."
"I can handle everything related to the machine learning part of the project, but the problem is the data. It is so difficult to find good data." - Zahra. I think we can all relate to this one.
This marks the end of the Women in Data Science Conference 2020  hosted at the University of Calgary. We would like to thank all the attendees, speakers, and staff who helped to make this day a great success. Stay tuned for next years event!
Deep Medicine – use of AI, machine learning, deep learning—is both possible and highly desirable….  If we can find the right balance…. If we can exploit machines' unique strengths to foster an improved bond between humans –we'll have found a vital remedy for what profoundly ails our medicine of today.
from Dr. Eric Topol's book "Deep Medicine"