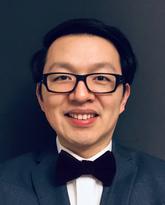 Winson Cheung
Faculty Researcher
Centre for Health Informatics
Professor
Departments of Medicine and Oncology, University of Calgary
Director
Health Services Research, Cancer Control Alberta
Medical Oncologist
Tom Baker Cancer Centre
Chair
Cancer Health Outcomes Research Database (CHORD) Consortium
Clinician-Scientist
Arnie Charbonneau Cancer Institute
Co-Lead
Health Systems, Services, and Policy, Applied Research in Cancer Control
Doctor of Medicine
University of British Columbia
Fellowship in Cancer Health Services Research
Dana-Farber Cancer Institute
Residency in Medical Oncology
University of Toronto
M.PH. - Quantitative Research Methods and Data Sciences
Harvard University
Biography
Winson Y. Cheung, MD, MPH, FRCPC, is a medical oncologist and a nationally and internationally recognized health services and outcomes researcher. He is currently appointed as a Professor of Medicine and Oncology in the Departments of Medicine and Oncology at the University of Calgary where he is also the Chair and Provincial Director of the Health Services Research Program for Cancer Control Alberta.  
Dr. Cheung received his medical degree at the University of British Columbia, medical oncology subspecialty training at the University of Toronto and subsequently obtained a Masters of Public Health degree at Harvard University. Clinically, he specializes in the management of gastrointestinal malignancies, but his academic portfolio spans all tumor sites. He is the recipient of numerous accolades for his work to improve health services delivery, quality of life, resource utilization, and costs throughout the cancer continuum, including the National Cancer Institute of Canada Dorothy Lamont Award, the Novartis Oncology Young Canadian Investigator Mentor Award, the Multinational Association of Supportive Care in Cancer Investigator Award, and several merit awards from the American Society of Clinical Oncology. He has secured over 15 million dollars in grant funding.
Dr. Cheung's primary research interest is discovering and operationalizing new methods of cancer care delivery, including implementing strategies to improve the efficacy and real world effectiveness of diagnostic and therapeutic interventions. His projects focus on understanding the interplay of various patient, physician, and system level factors as well as innovative models of care that drive practice patterns in the real world setting and learning how processes can be modified to better inform care, especially for vulnerable segments of the population (e.g. immigrants, those with low socioeconomic status, and older patients). The overarching goal of his work is to ensure that cancer care is appropriately accessed and provided to all patients. To date, he has published over 200 peer-reviewed manuscripts.
Finally, Dr. Cheung is an executive member of the Economic Analysis Committee and the Quality of Life Committee of the National Cancer Institute of Canada. Prior to Calgary, Dr. Cheung served as the Chair of the Gastrointestinal Cancers Outcomes Unit in British Columbia, where he provided supervision to a team of epidemiologists, biostatisticians, and oncology trainees working on health services research projects that spanned the cancer trajectory. He has also served as the Chair of the Health Services Research Scientific Program Committee of the American Society of Clinical Oncology and as an expert consultant for the Colorectal Cancer Association of Canada and the Canadian Agency for Drugs and Technologies in Health. He is experienced in quantitative (i.e., administrative data analysis) and qualitative (i.e., focus groups, surveys) methods.