Electronic Medical Record (EMR) Tools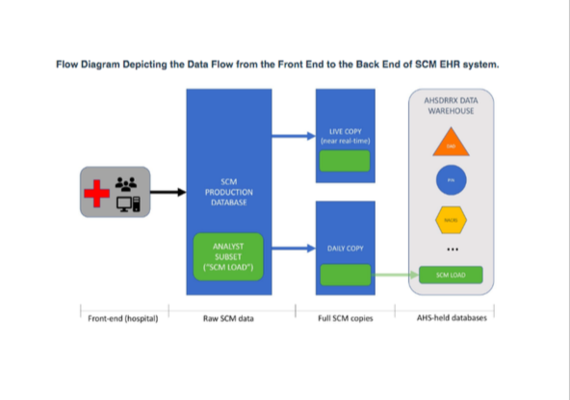 Featured Study
Unlocking the Potential of EHR for Health Research
We are utilizing SCM EHR and other data to develop and validate case definition algorithms, ultimately improving research methods such as risk adjustment. 
Machine Learning & Data Mining
Our Resources
Our centre has many in-house resources like Alberta Health Services Analytics and a Statistics Canada Research Data Centre. Bringing these data assets together with the expertise of our team will enable the development of a sustainable, central research institute that can achieve exceedingly quick data access and analytics.
Patient-Oriented Research
Trajectories of perceived social support in acute coronary syndrome
Meng Wang, Colleen M. Norris, Michelle M. Graham, Maria Santana, Zhiying Liang, Oluwagbohunmi Awosoga, Danielle A. Southern, Matthew T. James, Stephen B. Wilton, Hude Quan, Mingshan Lu, William Ghali, Merril Knudtson and Tolulope T. Sajobi
World Health Organization - Collaborating Centre (WHO-CC)