About Us
A focus on community health. A focus on a better world.
A place to learn, grow and enhance communities, together
At the University of Calgary's Department of Community Health Sciences, we're dedicated to enhancing the well-being of the individuals and communities we serve. Our calling is community health, and we provide exceptional education, research and service to support and improve it.
But what is population and community health? More than just specific diseases and health issues, it encompasses a broad and complex set of factors that influence the health of individuals, communities and populations—from health economics to the study of the social determinants that influence well-being in and across populations.
Population and community health includes everyone, and only by seeking to understand the why behind the risk factors, diseases and health issues impacting our communities can we identify how to best address them.
It's with that in mind that our department takes a multidisciplinary and community-focused approach. Our educational, service and research activities focus on community health, epidemiology, health care and biostatistics. Through responsive educational programs, collaborative research and both consulting and clinical services, we're committed to better health outcomes.
We support current and future leaders through diverse research programs—fully integrated with our training programs—that span a wide range of health services and community health research. Students in our graduate programs work towards MSc and PhD thesis-based degrees in seven specializations: Biostatistics, Community Rehabilitation and Disability Studies, Epidemiology, Health Economics, Health Services Research, Medical Education and Population and Public Health.  We also support Health Data Sciences education, allowing students to expand their skills in statistics, computer science & software engineering so they can go on to helps solve community health challenges using a data-driven approach.
In addition, we offer postgraduate medical education in Public Health and Preventive Medicine, accredited by the Royal College of Physicians and Surgeons of Canada. Community Health Sciences also provides academic support for undergraduate medical education and the Bachelor of Health Sciences program.
In all our work, our focus is on making a meaningful impact in our communities, from the research we do to its real-world applications. Our goal? To empower the next generation of health researchers, practitioners, administrators and educators.
Graduate students:
165+ Students
Specializations:
7 Academic specializations
Faculty:
243+ Primary, adjunct and joint faculty
Stay connected
Stay up to date on what is happening in our alumni community.
Hire our students
Our students represent the next generation of public health leaders.
Employment opportunities
Are you looking for employment?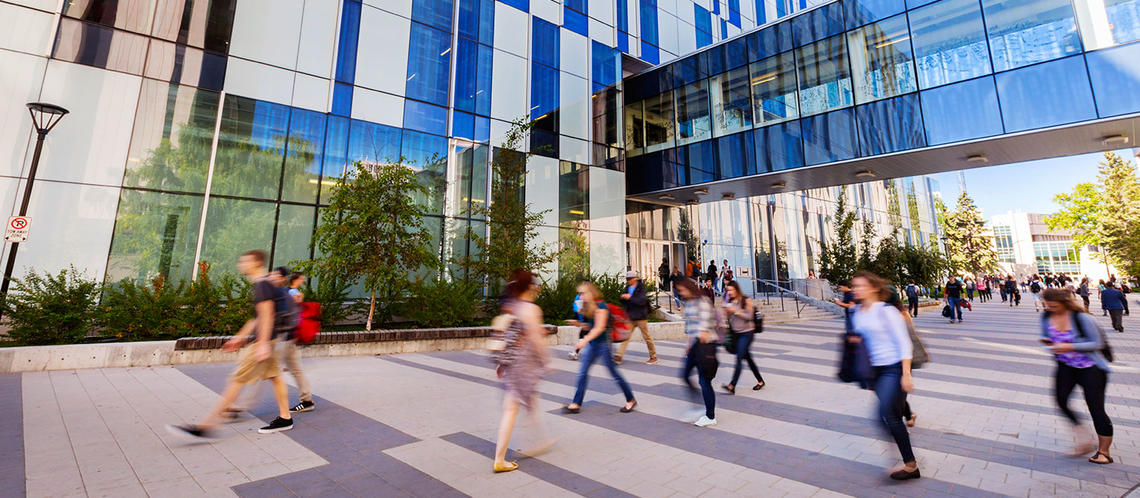 OUR STUDENTS, OUR STRENGTHS.