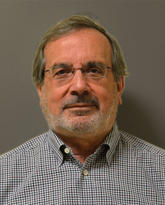 David Patry
Clinical Professor of Neurology
Multiple Sclerosis, Alzheimer's disease
Biography
Dr. Patry graduated in Medicine from the University of Manitoba in 1969. After medical school, he pursued post-graduate training in Internal Medicine at the University of California (Irvine) and Neurology at McGill University Montreal Neurological Institute. In 1983, Dr. Patry was recruited to the University of Calgary. He joined University of Calgary MS Research Clinic in 1990 and the UCMG Cognitive Assessment Clinic in 1995.
Dr Patry has functioned as principal investigator or co-investigator in more than 90 clinical research trials evaluating the efficacy of treatment interventions in Multiple Sclerosis and Alzheimer's disease. His current clinical research interests include participation as principal investigator in two monoclonal antibody infusion trials and an oral selective gamma-secretase inhibitor therapy designed to deplete the brain parenchymal accumulation of amyloid beta-42 in Alzheimer's disease.
In addition to his clinical and research activities, Dr. Patry's current administrative responsibilities and teaching interests include: membership on the UCMG Executive Council, Electives Committee, Neurology Resident Training Committee, and the Course V Undergraduate Neuroscience Committee.
Dr. Patry is past recipient of the National Professional Care Award from the MS Society of Canada, the Undergraduate Letter of Excellence in Lecturing, the Neurology Resident Teaching Award, Division of Neurology Colleague of the Year Award, and the Hellbender Honor Roll.