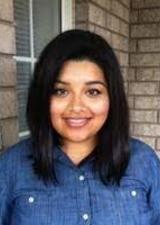 Christina Cherian
Christina Cherian is the Research Coordinator for the Calgary zone Emergency Departments. She specializes in ethics application, study start-ups and assisting in research activities. 
Christina is a Research Coordinator with experience in both clinical trials and academic research projects.  A native of the Greater Toronto Area, she has had the opportunity to work in spinal cord injury research in Toronto and more recently, worked at University of Calgary with the Department of Neurosciences.  She brings 5+ years of experience in research ethics, assessing and enrolling patients into studies and study coordination for multicenter projects.
Email address: Christina.Cherian@ahs.ca
Phone #: (403) 944-3680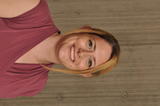 Jill Vandenbrand
Jill Vandenbrand is the Research Administration Coordinator for the Calgary Zone Emergency Departments.
She is specialized in research finance management and contracts, in addition to CHREB ethics application support.
Jill is skilled in access requests and requirements for the Emerge Research Division and serves as the first point of contact for the division and anyone needing assistance or information for their study.
Email Address: jill.vandenbrand@ahs.ca
Phone #: (403) 944- 3264