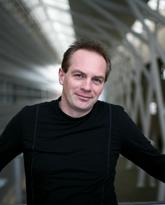 Gerald Zamponi
Professor
Hotchkiss Brain Institute
Senior Associate Dean (Research), Canada Research Chair
Research
Activities
Dr. Zamponi's broad research focus has been on the roles of voltage gated calcium channels in controlling the electrical activities of neurons, how they are compromised in various neurological disorders and, more specifically, how they can be targeted for the development of new therapeutics for pain.
A second major area of interest is to decipher the functional connectomics of brain circuits that control sensory and emotional components of pain.
Finally, his laboratory is interested in the role of cellular prion protein in neurodegenerative disorders.
Technical approaches in his laboratory range from electrophysiology, molecular biology, biochemistry and fluorescence microscopy, to behavioral studies and optogenetics.