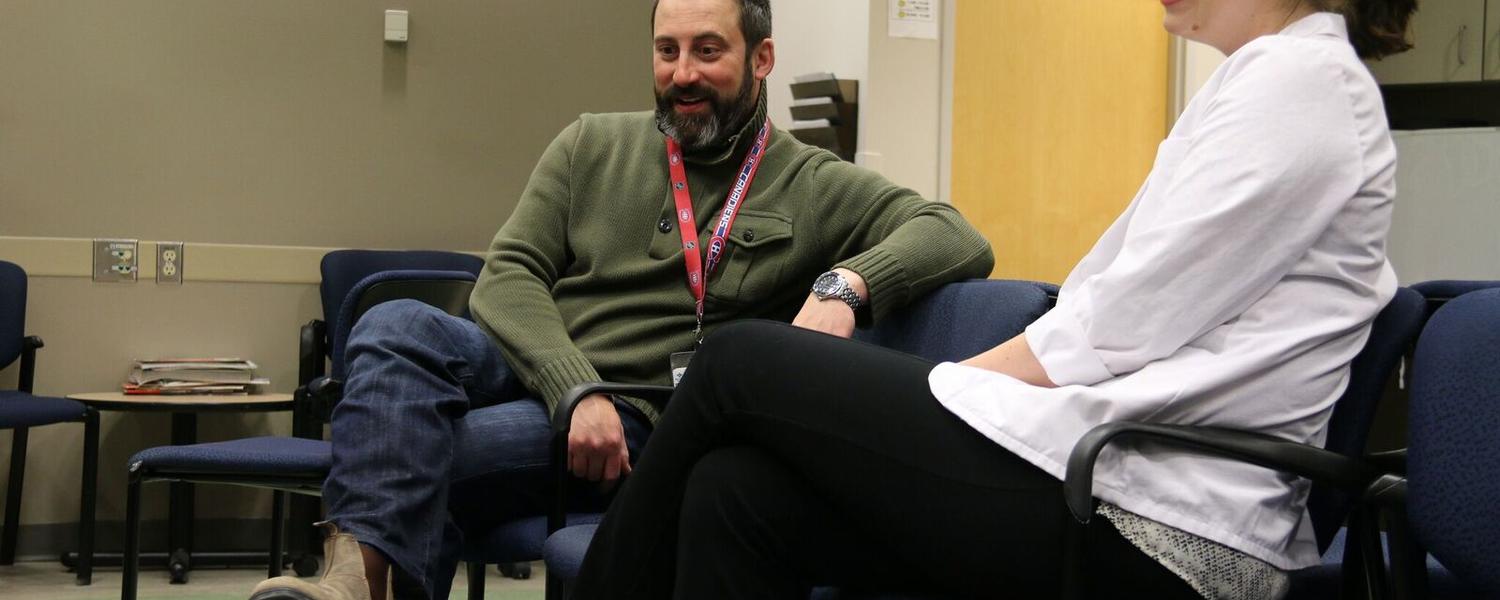 Becoming a Volunteer Patient
While most Standardized Patients working at the Medical Skills Centre are casual or recurring part-time employees engaged by the University of Calgary, there are occasional opportunities for volunteers.
Volunteers are often people with an identifiable condition such as age-related arthritis, a change in abilities due to an accident,  perhaps a congenital condition such as cerebral palsy.  Their real-life circumstances can give students the opportunity to interact with and observe "real" patients in a safe and secure setting.   
If you're interested in volunteering in this capacity, contact us by clicking on the button below.