Re-imagining Medical Education
RIME aims to implement a co-designed curriculum focused on the spiral delivery of patient-centered clinical presentations while providing opportunities for creativity, critical consciousness, and professional identity development through active learning opportunities.
Initial team (2018) and UMEC Subcommittee (2021)
3 UME students (Kate Brockman, Joshua Low, Zach Urquhart)
Rahim Kachra (Director of Teaching Innovation)
Mike Paget (Manager, Academic Technologies)
Allison Brown (PhD candidate in Med Ed at the time, now Asst Prof in DOM)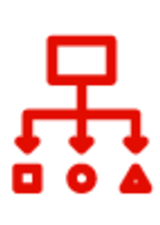 Process
Started in 2018, using Design Thinking methodology to gain empathy with our end-users and better understand their pain points prior to defining the problem(s) we need to solve.
120+ hours of direct lecture observations 
12 hours of small group observations
179 interviews + 9 focus groups
289 comments from the Wishing Well
316 insights from students, faculty, master teachers, administrators, and course chairs
48 responses to the virtual clerkship survey during COVID-19
Individual meetings with course leadership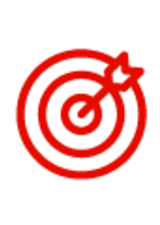 Principles
Refine the organization, structure and delivery of curricular content.
Stimulate creativity & critical consciousness through active learning activities integrated across the clinical presentation spectrum.
Cultivate career discovery and actualization through authentic, early clinical experiences.
Provide students with a reason to attend medical school.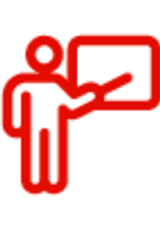 Pedagogy
Spirality
Generalism
Patient-centered
Integration
Preparation for future learning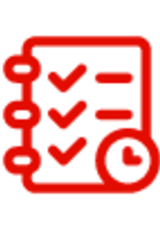 Plan
Engaging all stakeholders in one-on-one and large group meetings to further refine the plan.
Modifying structures to allow for a bigger generalist footprint.
Development of a communications and feedback strategy. 
Prototyping.
2021
Early 2021
- Undergraduate Medical Education Committee (UMEC) & Strategic Education Committee (SEC) Approval to Proceed with RIME Project.
2021
Mid 2021
- Curriculum Development
- Stakeholder engagement to further refine the curriculum and pre-clerkship structure
- Development of a communications and feedback strategy
2021
Fall 2021
- Presentation of new curriculum to UMEC.
- Changes from UMEC presentation.
- Town halls with the broader CSM community
- Begin prototyping
2022
Winter 2022
- Presentation to SEC and Faculty Council.
- Recruitment of Unit Chairs. 
2022
Spring 2022
- Creation of new courses and course descriptors and update calendar for the MD Program to reflect new curriculum.
- Brief report to CACMS with detailed report in Fall 2022.
- Messaging through UME Admissions for prospective students.
2022
Fall 2022
- Submission to Calendar & Curriculum Subcommittee (CCS) including course numbers, descriptors and briefing note of explanation of change.
- Detailed report to CACMS on curriculum change.
- Submission of unit changes report to Government of Alberta (Education).
- Faculty Development Sessions.
2023
July 2023
- New curriculum rolled out with the Class of 2026.
Collection of personal information
Your personal information is collected under the authority of section 33(c) of the Freedom of Information and Protection of Privacy Act. If you have any questions about the collection or use of this information, please contact the Office of Advancement at digital@ucalgary.ca