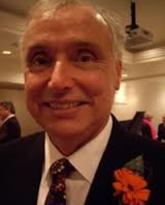 Gordon Fick
Professor
Department of Community Health Sciences
Ph.D.
University of Toronto
Biography
Dr. Fick completed his BSc, MSc and PhD at the University of Toronto. He joined the Faculty of Medicine, University of Calgary in 1987. He is currently a Professor of biostatistics in the Department of Community Health Sciences.
He has served as Interim Department Head of the Department of Community Health Sciences (1994) and he has been a member of the University of Calgary Senate, General Faculties Council (GFC) and GFC Steering Committee, the University Budget Committee (TUBC) and the University Planning Committee (UPC).
Specializing in biostatistical methods and their applications to health research, Dr. Fick's research has been supported by the Natural Sciences and Engineering Research Council (NSERC), the Canadian Institutes of Health Research (CIHR) and the Alberta Heritage Foundation for Medical Research (AHFMR).
He has been involved in grant review for the Medical Research Council of Canada, the CIHR and the NSERC.