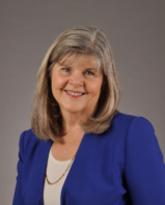 Jennifer Hatfield
Professor
Department of Community Health Sciences
Ph.D. (Doctor of Philosophy)
University of Calgary, 2001
Biography
Dr Hatfield was Associate Dean Global Health and International Partnerships from 2009-2014 and has recently competed her term as Associate Dean Strategic Partnerships and Community Engagement in the Cumming School of Medicine 2014-2019. She is a researcher, educator and leader in global health with a focus on public health, gender, and maternal and new born child health in low and middle income countries. She is dedicated to promoting scholarship in the area of global health research governance that promotes ethical and equitable partnerships and principles. Most recently she has worked on initiatives to build capacity at the Cumming School in indigenous health.
Dr. Hatfield is leading many innovative research projects around the world on behalf of Canada and the University of Calgary. She is co leader of the One Health Field School in Tanzania and is engaged in the development of two Schools of Public Health, one in Tanzania and one in Nepal. As a Senior Mentor for the United Nations Institute for Training and Research, she participated in post-conflict reconstruction leadership development projects with health sector, civil service and NGO professionals in Afghanistan. As co-chair of the Canadian Coalition for Global Health Task Group on Global Health Research Partnerships, Dr. Hatfield was part of an international leadership team working to promote and improve partnerships between researchers in Canada and lower and middle-income countries. Over the last five years was the Chair of the Canadian University Advisory Council on Global Health Research which unites 24 universities across Canada in their efforts to build capacity in Canada and abroad.
Through her work as a mentor and facilitator, she has supervised dozens of graduate and undergraduate student research projects in Canada and abroad. She is committed to both building the capacity of the Cumming School of Medicine to respond global health challenges and to ensuring that the next generation of researchers and clinicians will be ready for the future as global citizens.