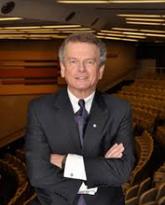 Tom Noseworthy
Professor
Department of Community Health Sciences
Biography
Dr. Tom Noseworthy has been appointed Associate Chief Medical Officer, Strategic Clinical Networks and Clinical Care Pathways, Alberta Health Services. Strategic Clinical Networks are collaborative clinical strategy groups with a mandate to develop clinical strategies that achieve improvement in patient outcomes, experience, improved access to health care, and sustainability of our health care system. The position will see him based in Edmonton.
A critical care physician and graduate of the Harvard School of Public Health, Dr. Noseworthy is the former head of the Department of Community Health Sciences, Faculty of Medicine, University of Calgary, and former Advisor to the Provost and the Vice-President (Research) on Public Health.
Highly recognized for his numerous contributions to the field, Dr. Noseworthy was appointed to the Order of Canada in 2007, has been named one of the "100 Physicians of the Century" and is a recipient of the Alberta Centennial Award. He received the Leadership Award while he was at the Royal Alexandra Hospital in Edmonton, where he was the CEO and President.
Dr. Noseworthy has a keen interest in public health and policy. His research interests include: strengthening the publicly funded health system; improving the transfer of health information through electronic communications; and making health care more accessible by minimizing waiting times.