The Human Library is similar to a regular library with readers borrowing books, except that the books are human volunteers who are willing to share personal experiences. For this event, each of our books are rural physicians, volunteering their time to educate, inform and challenge medical professionals and learners. Registration is free and open to MD and BHSc students of the UCalgary Cumming School of Medicine!
In the Fall of 2020, the Office of Distributed Learning and Rural Initiatives hosted two Human Library sessions, where medical learners, faculty and staff were given the opportunity to have in depth and personal interactions with rural physicians from across Alberta. To watch recordings of our previous Human Library sessions, click here.
Light refreshments will be served at the event.
In addition to registration for the event, a pre-session survey is required to confirm your participation. To fill out the survey please click the button below.
Event Details
Date: Monday, Sept. 26, 2022
Time: 6 p.m. - 8 p.m. (Mountain Time). Registration opens at 5:30 p.m.
Location: Cumming School of Medicine in the HRIC Atrium
Meet the 2022 Human Library!
Below, you will find our amazing lineup of books and authors. Post-session recordings can also be found here after the event.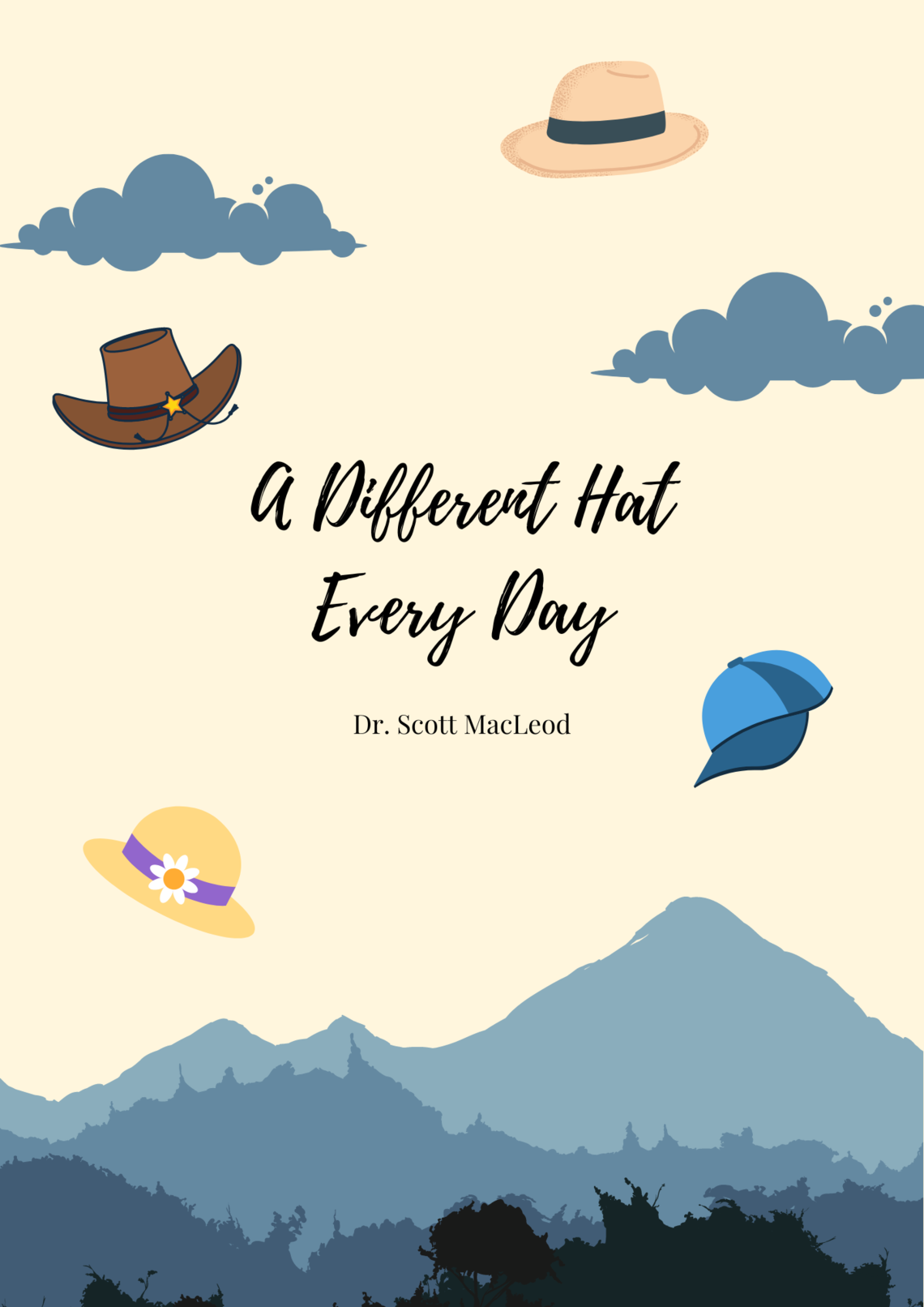 A Different Hat Every Day
My grandfather was a rural family physician and had a strong influence on my interest in medicine and working rurally. When I was growing up, he often told me stories about his work; from getting paid in chicken eggs, to having to snowmobile to patients' houses in snowstorms to do home visits.
Growing up rurally, it was a long time before I realized there were other career paths for
physicians besides a generalist family physician. During medical school I thought I wanted to be a surgeon however, during my training I was fortunate to have had dedicated and amazing rural educators who helped guide me to a career as a rural family physician. It was during my family medicine residency that I discovered my interest in anesthesia. I now have a diverse practice where I get to do something different every day, and get to sleep at home almost every night.
Biography
Dr. Scott MacLeod is a rural family physician and family practice anesthetist practicing in High River, AB. He is a graduate of the University of Alberta's medical school and completed his rural family medicine and family practice anesthesia residencies through the University of Calgary. Scott grew up on a cattle ranch outside of High River, and when he isn't working with his human patients, he is often spending time outdoors with his bovine and equine "patients."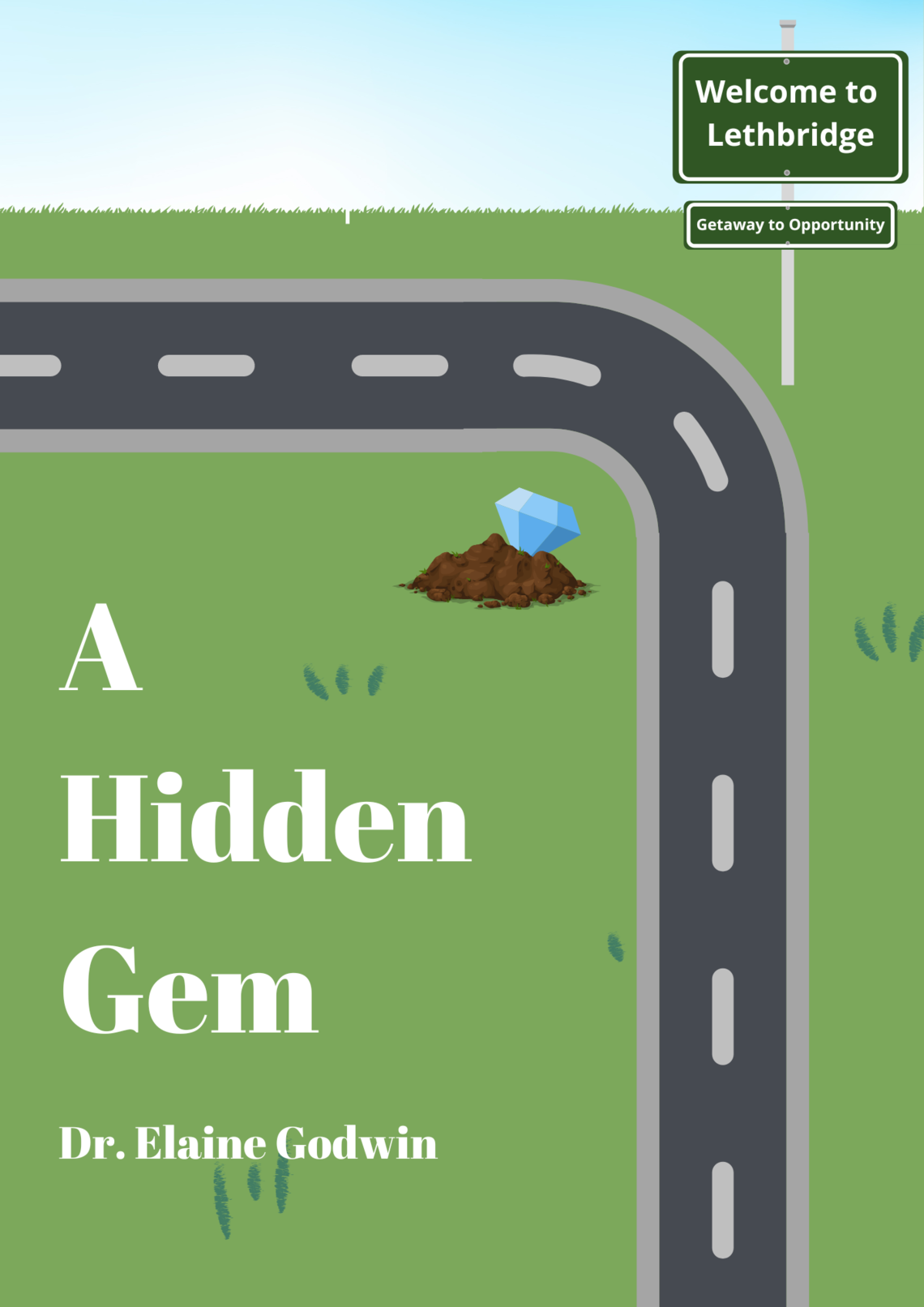 Dr. Elaine Godwin never planned to work in Lethbridge, AB, let alone stay for 25 years! Alberta turned out to be a wonderful place to raise three boys. There has been unexpected joy and connection, beautiful outdoor spaces, and the opportunity to build new skills and hone my practice. Come along and hear about the adventures in a career as a family doctor working in rural and regional sites.
Biography
Dr. Elaine Godwin graduated from the University of Saskatchewan medical school in 1994 and went on to finish her Family Medicine residency at the University of Alberta in 1996. Elaine worked in the rural community of Olds, AB before she opened a full scope family practice in Lethbridge, AB in the fall of 1997. In 2010, she and another colleague established a low-risk maternity clinic in Lethbridge. Dr. Godwin has since narrowed her practice to low-risk obstetrics. She has also been the Lethbridge Site Director for the UofC Rural Family Medicine residency program since Feb 2017. Dr. Godwin is happily married to Darryl, and a proud mom of three adult sons and one daughter in-law. Elaine loves photography, exploring the outdoors and gardening. Whenever possible, you will find her spending time with her kids, puttering in the garden, hiking or skiing in the mountains.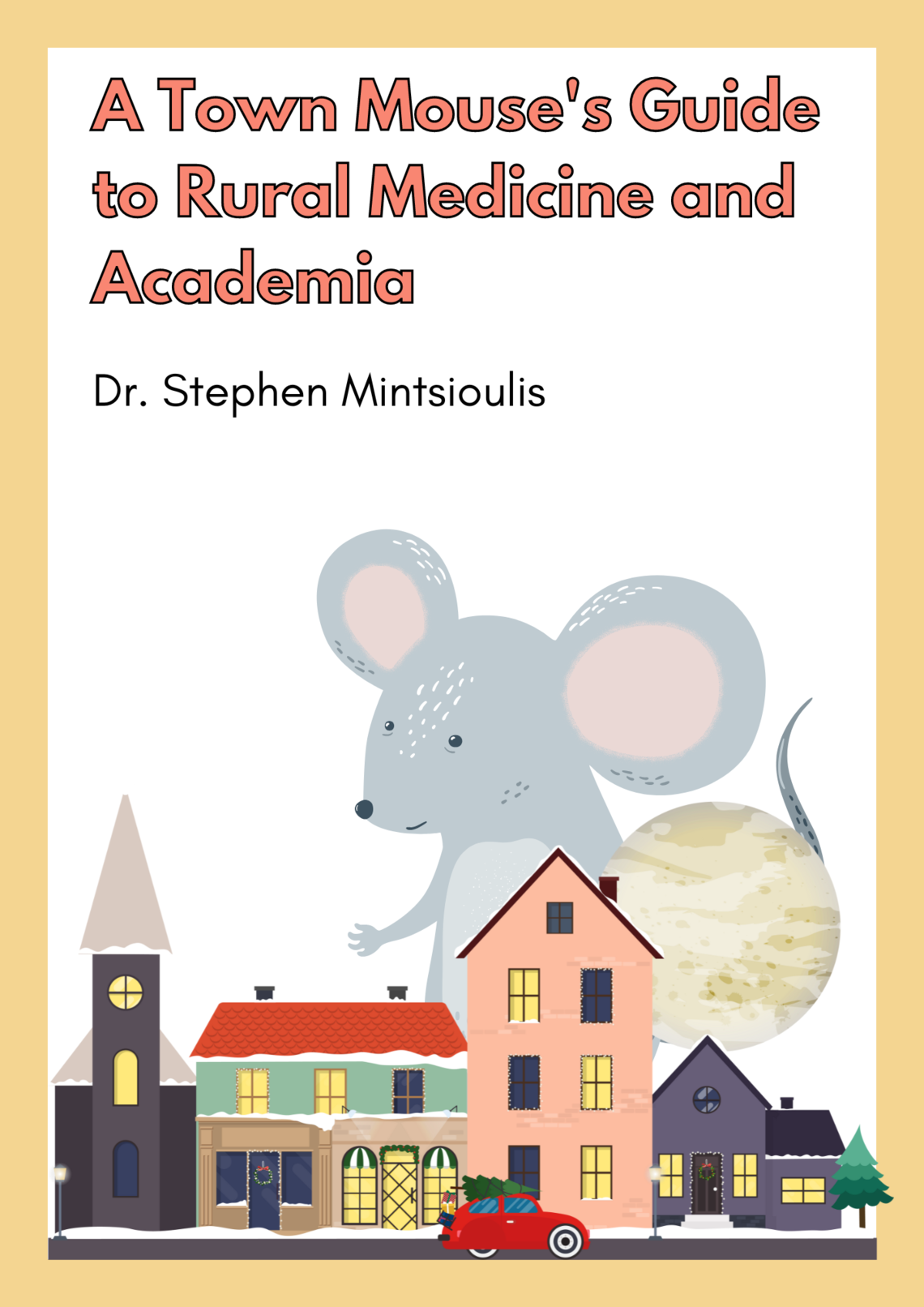 A Town Mouse's Guide to Rural Medicine and Academia
Though he always enjoyed the clinical experiences of rural medicine, Dr. Mintsioulis has always identified as a "City Mouse" with the professional opportunities afforded from involvement in an academic department. Upon beginning his practice, he had no role model for how to balance a career in academia and smaller places, so he had to make it up as he went along.
Biography 
Dr. Stephen Mintsioulis grew up in Ottawa, ON trained at Queen's University, and moved to Calgary, AB to complete residency in Family Medicine where he joined the academic department and was the Program Director from 2011 to 2019. Stephen splits his clinical practice between the Central Teaching Clinic at the Sheldon M. Chumir Health Centre and the Siksika Health and Wellness Centre, approximately 100km east of Calgary. Though he currently lives in the inner city of Calgary, he has trained and worked in Indigenous, rural and remote environments in Alberta, the Northwest Territories, Nunavut, and Ontario. He's also a dad, computer nerd, rides a cargo bike, and has recently rekindled his childhood joy of stargazing.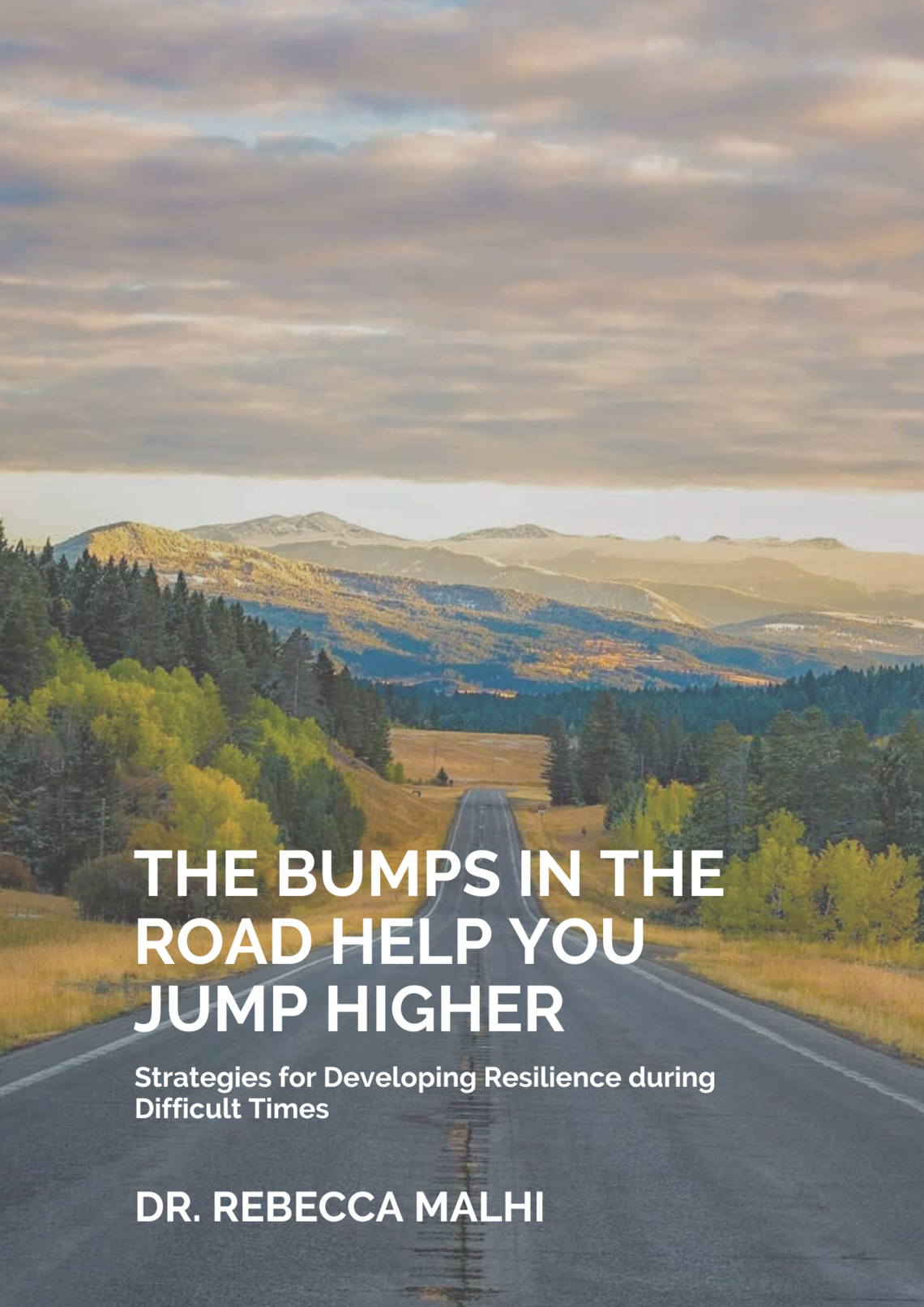 Bumps in the Road Help you Jump Higher: Strategies for Developing Resilience during Difficult Times
When I moved to Calgary during the boom time, my plan was to become Vice-President of Information Technologies at an oil and gas company. Unfortunately, that boom time ended abruptly, and for the next 13 years, I survived more than 25 rounds of layoffs. Until one day when I received the dreaded "pink slip" notifying me that I was laid off. I was absolutely crushed.
Although I didn't know it at the time, that layoff was one of the best things that ever happened to me. My shattered dreams resulted in new and better opportunities. I returned to school to obtain a Ph.D. in Psychology and have over time, built a very satisfying career as a researcher and teacher. Equally important, I have adopted a philosophy in life of "Why not?" which has led me to try out a variety of different experiences: from movie extra to textbook editor to voice recording work (ask me about how I became the voice for the San Francisco Police and Fire Departments!). Now I am confidently embarking on a different journey as I start my own business.    
Have you encountered bumps in your road? Not sure what path to follow? Join me as I draw upon my experiences to discuss strategies for developing resilience and following your passion.. 
Biography
From her birthplace in India to London, England, then Montreal, and finally to Calgary, Dr. Rebecca Malhi has been steadily moving westwards. Rebecca's career has taken a more winding route. She graduated from Concordia University, with a degree in Computer Science. After a successful career as a programmer/systems analyst in Calgary, Rebecca returned to academia to complete a Ph.D. in Psychology and indulge in her passions for research and teaching. Until March 2022, Rebecca worked as a Research Associate with Distributed Learning and Rural Initiatives (DLRI), Cumming School of Medicine. Rebecca holds adjunct appointments with the Department of Psychology and the Department of Community Health Sciences at the University of Calgary. 
Although "retired", Rebecca is busy setting up a new company, wrapping up research projects, and supervising/mentoring students. To relax, Rebecca loves to read, travel, spend time with family and cats, and attend webinars about two other passions: art history and Ancient Egypt.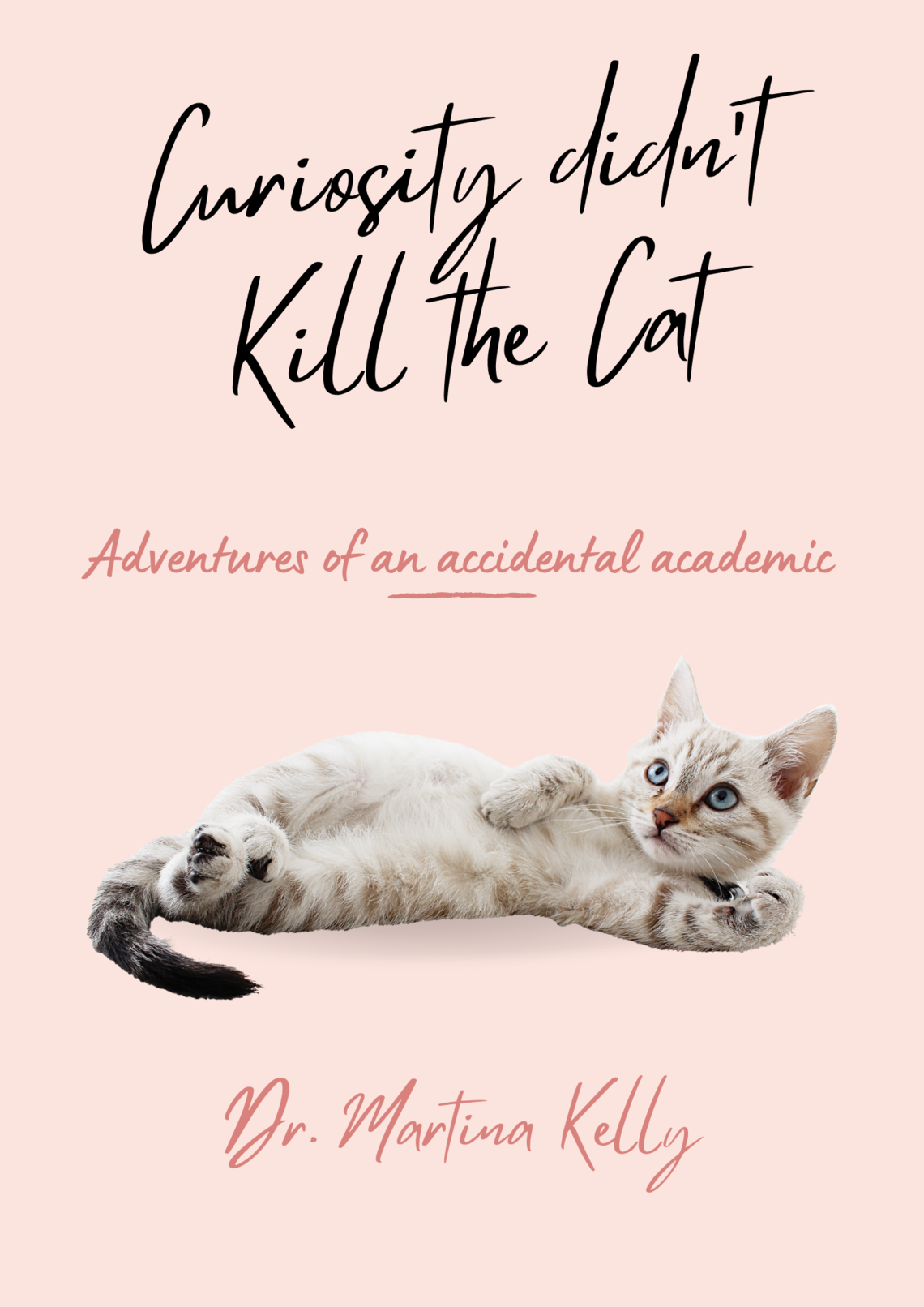 Curiosity didn't Kill the Cat; Adventures of an accidental academic
Academia medicine inspires images of massive electron microscopes, sterile laboratories and – family physicians.  Yes, you read it correctly! Family medicine is one of the most diverse areas of medical practice – and family physicians draw on evidence from all disciplines.  In addition, family physicians practice a very particular type of medicine, one which requires a sense of humility, acceptance and understanding as physicians' journey with their patients over years, decades and sometimes generations. What evidence does this require and how best to discover, document and expand this knowledge? How can research in family medicine supplement and support research from the biomedical sciences? Join me, as I share my journey as an academic in family medicine, from rural practice in Ireland, to the ivory towers of Calgary and further afield.
Biography 
Dr. Martina Kelly is a family physician and Professor with the Department of Family Medicine, Cumming School of Medicine. Martina trained in Ireland and moved to Calgary, AB in 2012. Martina trained in a rural program but was bitten by the research bug early in her career. Her research focuses primarily on understanding doctor-patient relationships, drawing on ideas from philosophy and humanities. Dr. Kelly's present position allows her to combine her three passions of family medicine, teaching and research, which she uses to further the education of caring, skilled family doctors.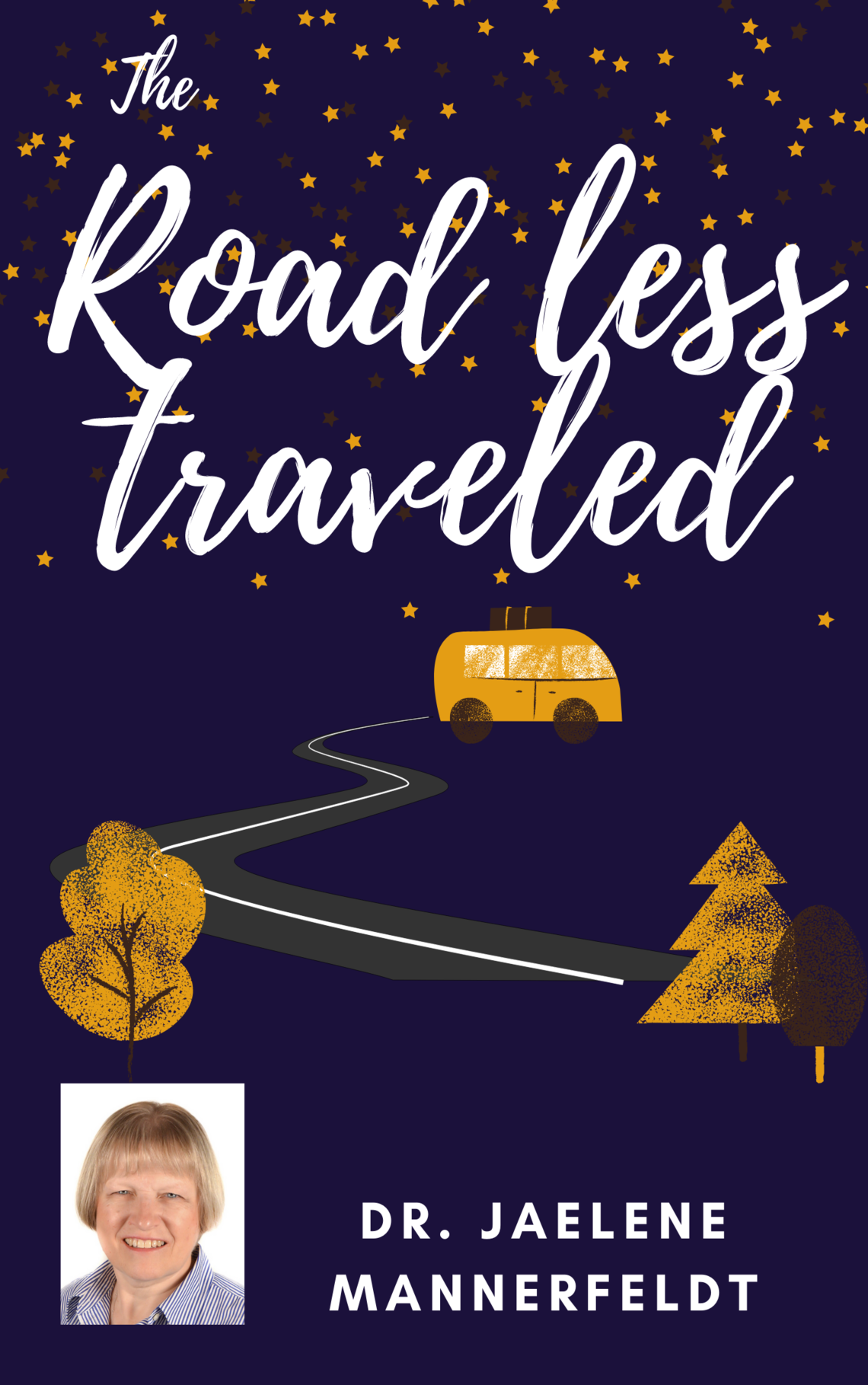 Same but Different: The Road Less Traveled
Growing up on a dairy farm in Central Alberta was foundational to developing skills of resilience, perseverance, and teamwork. Deciding to pursue medicine meant that the journey was filled with obstacles and unexpected disappointments. Opportunities to experience different cultures have included gathering eggs on a chicken farm in Switzerland, teaching emergency obstetric skills to physicians and midwives in Iraq, and working with Doctors without Borders/MSF in Peshawar, Pakistan. Each experience has given me connecting points for many patients in my practice today. Much of the world is still rural and being able to understand the challenges faced by physicians in Tanzania and Laos has opened my eyes to how the world is more similar than different. As the Thai T-shirt slogan states, "Same same, but different."  Medicine is not a destination; it is a journey and the road less traveled may be the road to opportunities not anticipated.  My journey through medicine has been filled with different learnings because I have been willing to take the road less traveled. 
Biography
Dr. Jaelene Mannerfeldt grew up on a small dairy farm in Central Alberta and was encouraged to study medicine as a High School student by a Chemistry teacher.  Upon achieving her MD, she studied Family Medicine with an eye to returning to rural Alberta.  When the opportunity to study further to become an Obstetrician/Gynecologist her colleagues arose, her family encouraged her to return to residency.  As part of her training, she included a year of Pediatric & Adolescent Gynecology in Toronto, ON. Returning to Alberta she has continued to work in rural Alberta by providing consultative services to the community of High River. Over the past 20 years, her work has included more Global health and she has taught in over 20 different countries and inspired groups of students who have joined her in rural Uganda for their pre-clerkship medical school electives.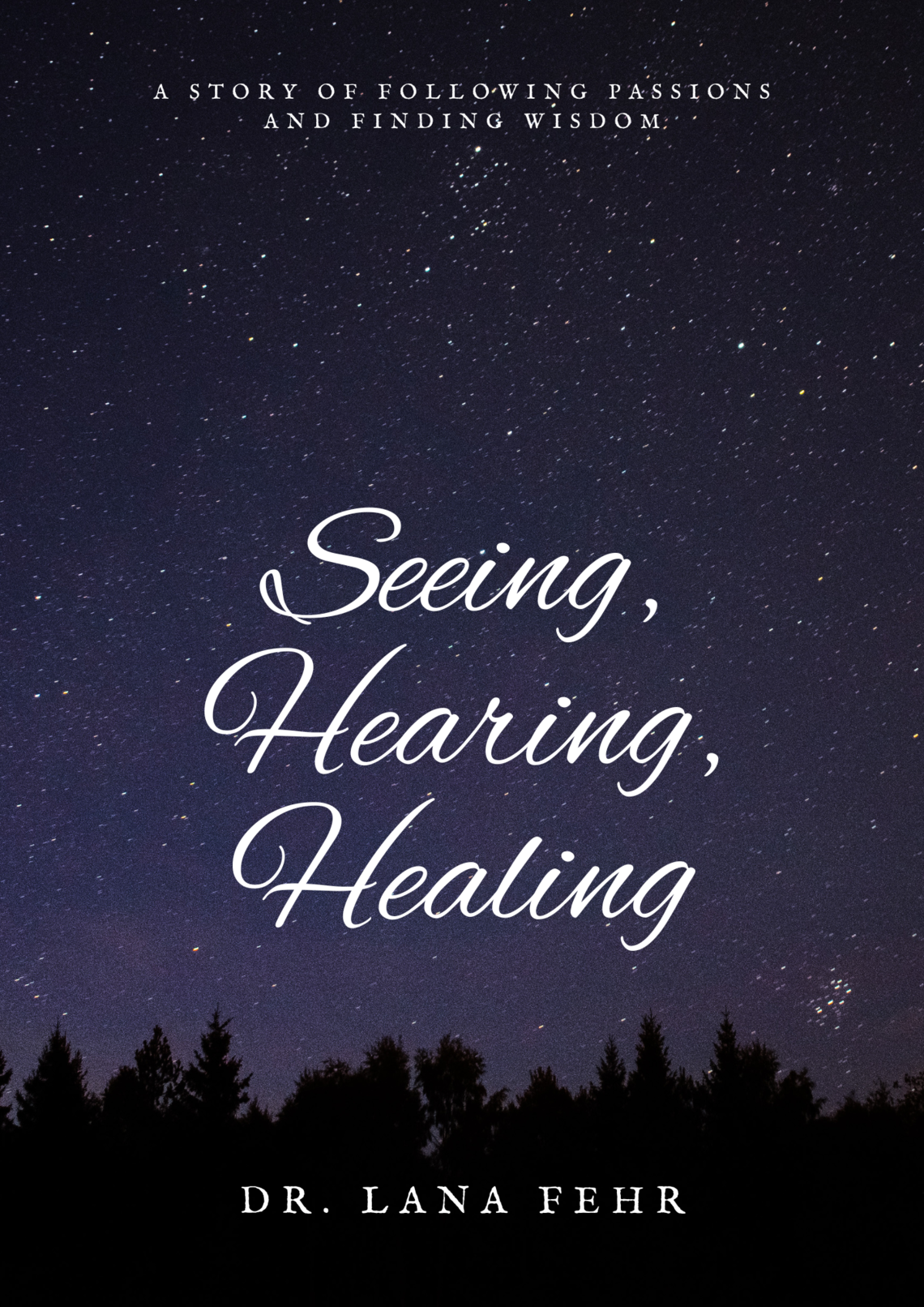 I've had amazing blessings and opportunities throughout my life to meet and learn from a variety of people. The combination of my life experience, and my role as a rural family physician, has brought me many insights into why people hurt and what they look like when they do. Join me as I speak about what trauma-informed care means to me. 
Biography 
Dr. Lana Fehr grew up in Rockyford, AB, a farming village 90km east of Calgary. She was born with a sense of adventure and an appetite for knowledge that has led her to many corners of the globe and many different "careers". She completed high school on the rural coast of Norway, and attended university in Edmonton, Guadalajara (Mexico), Calgary and Harbin (China). Her many "careers" include convenience store cashier, lifeguard, hospital maintenance worker, long term care activities aide, golf course maintenance worker, laboratory technician, high school math/science teacher, and now family physician. These many experiences have allowed her to "see" and "hear" people from all walks of life. She has a deep passion for helping others and is now searching for wisdom in her own clinic, finding ways to make a difference. She's a member of the Hellbenders (class of 2014), graduating from University of Calgary family medicine program in 2016. Her clinic, Arrowwood Medical, is located in a village of just over 200 people and serves the surrounding rural communities, including the Siksika Nation. She lives near Carseland with her husband, two teenagers, and two cats. Her hobbies include painting, gardening, and pondering.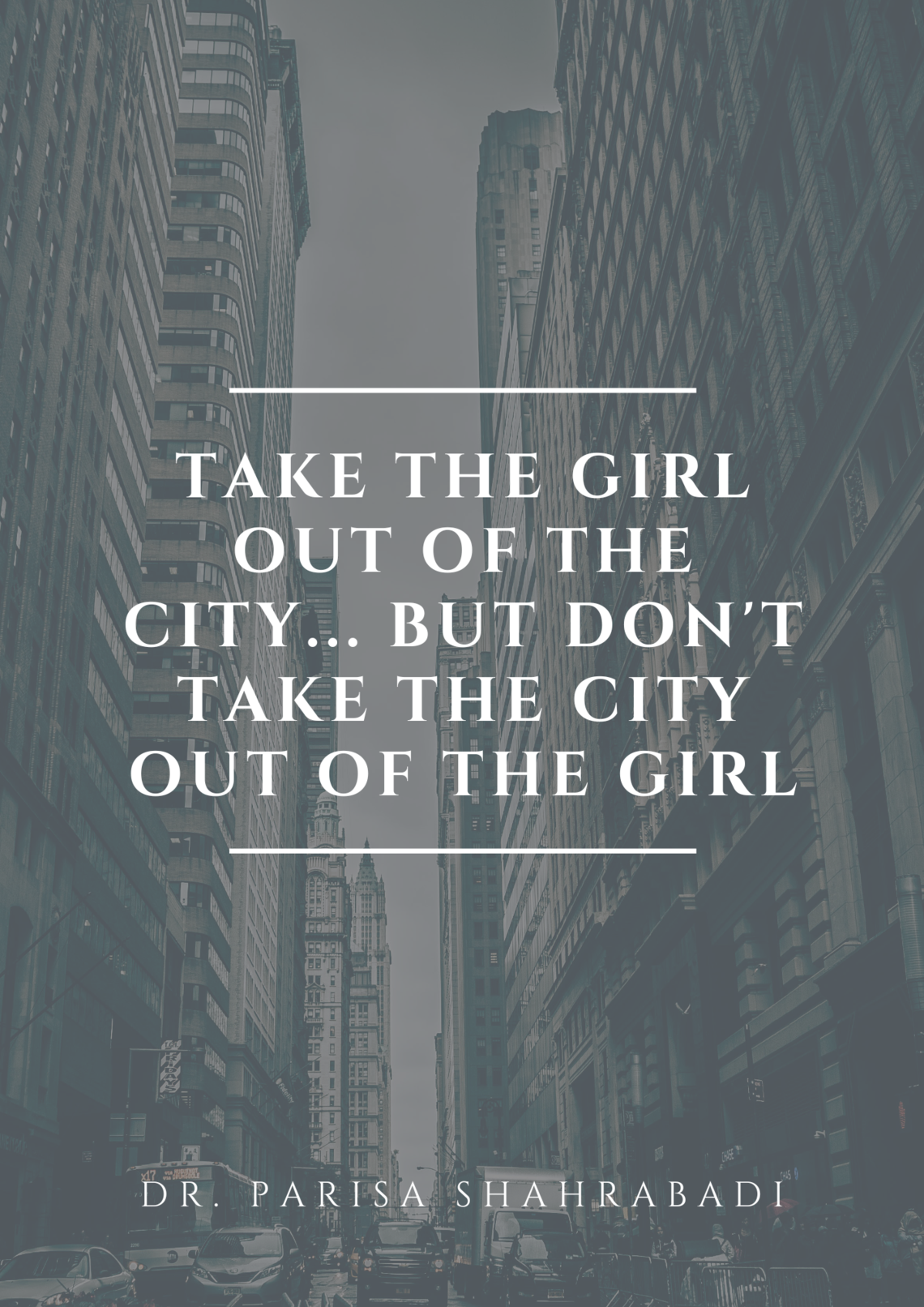 Take the Girl Out of the City... But Don't Take the City Out of the Girl
I never envisioned myself as a rural family physician. Growing up I was always ambitious but near the end of high school I was not interested in academics. Although my path was to pursue cosmetology and hair, I decided to get my bachelors degree in science. Somehow my path ended up in medicine and as a self-proclaimed 'city girl' I did not consider practicing rurally. With some serendipity, courage, and interesting timing, I ended up taking on the role of a full-fledged rural physician in Southern Alberta. I now realize I can still be a 'city girl' in a rural and remote practice. 
Biography 
Dr. Parisa Shahrabadi is a rural family physician practicing in the Crowsnest Pass, AB since May 2020. She completed undergrad and medical school at the University of Alberta and Family Medicine residency at Dalhousie University in Halifax. She is an urban-trained physician who, fresh out of residency, found herself taking on what was meant to be a short-term Locum in the Crowsnest Pass. She quickly found that the full-scope practice and significant learning curve was just what she was looking for. Her interests include obstetrics, emergency, and palliative care. She also has a passion for teaching and medical education. She spends most of her time off at home in Calgary with her family and her cat Flavie, living her best 'city girl' life.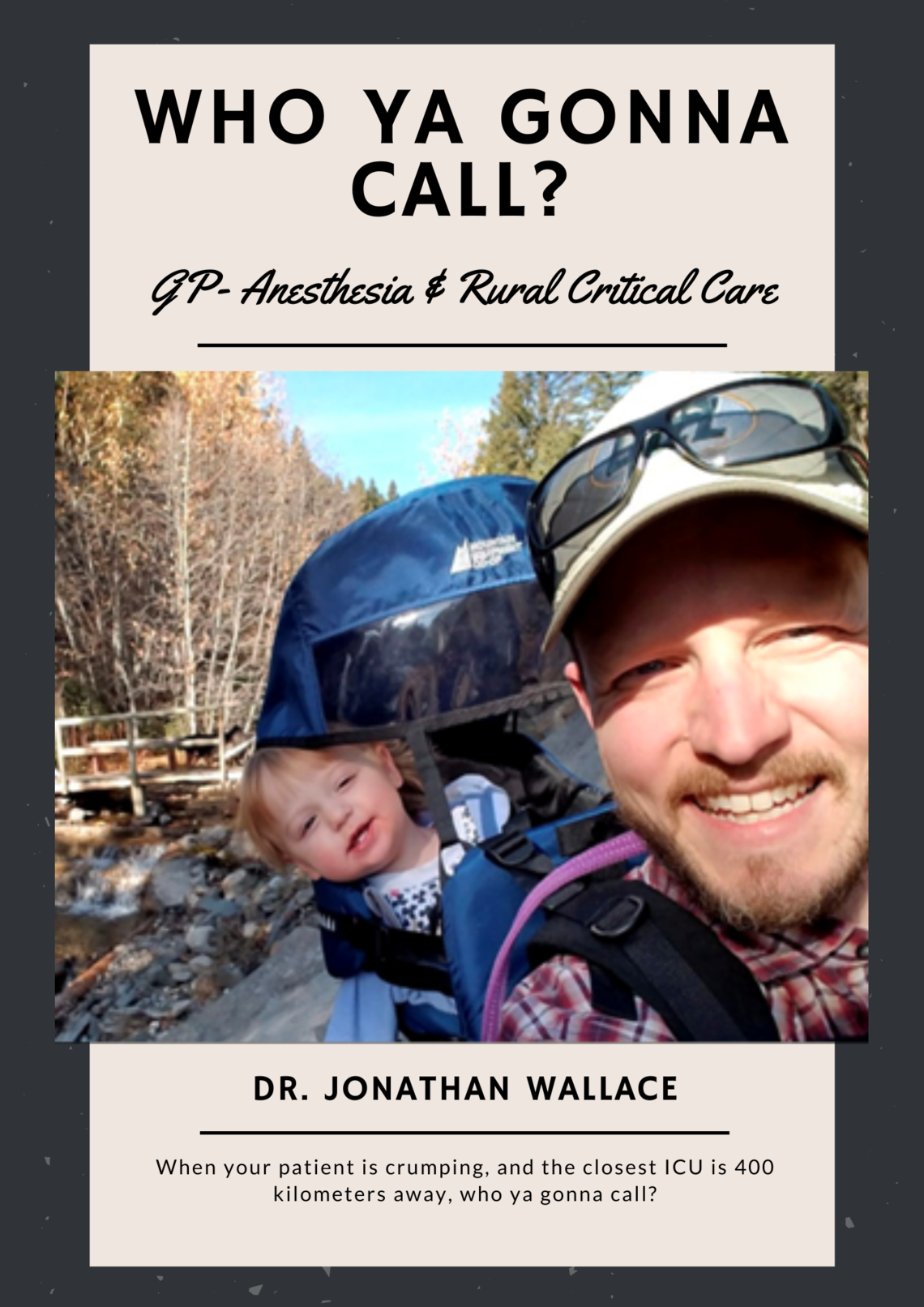 Who Ya Gonna Call? GP - Anesthesia & Rural Critical Care
Seldom mentioned in medical school, "GPAs" are the backbone of a rural hospital. Not only is anesthesiology central to the safe operation of maternity and rural surgical programs, GPAs are the de-facto Resuscitation and Rural-Critical Care experts. Mix in a little Emergency Medicine training and Ultrasound Mastery and you have a new type of hospital-based "Rural Specialist" which exponentially raises the entire facility's capabilities. 
So, when your patient is crumping, and the closest ICU is 400 km away, who ya gonna call? 
Biography  
Dr. Jonathan Wallace is the physician equivalent of a hobo. He roams the Canadian Wilderness in an electric car or single-engine airplane to help rural/remote hospitals in need.
Jonathan practices various combinations of emergency medicine, GP-anaesthesia, rural critical care, ultrasonography and/or transport medicine depending on location and need. He also has an obsessive compulsion to teach and share hard-earned rural medical wisdom with anyone who cares to listen. 
Jonathan is a retired magician, likes to eat chocolate, plays the ukulele while singing to himself, and has a wife and two kids who support and inspire him everyday.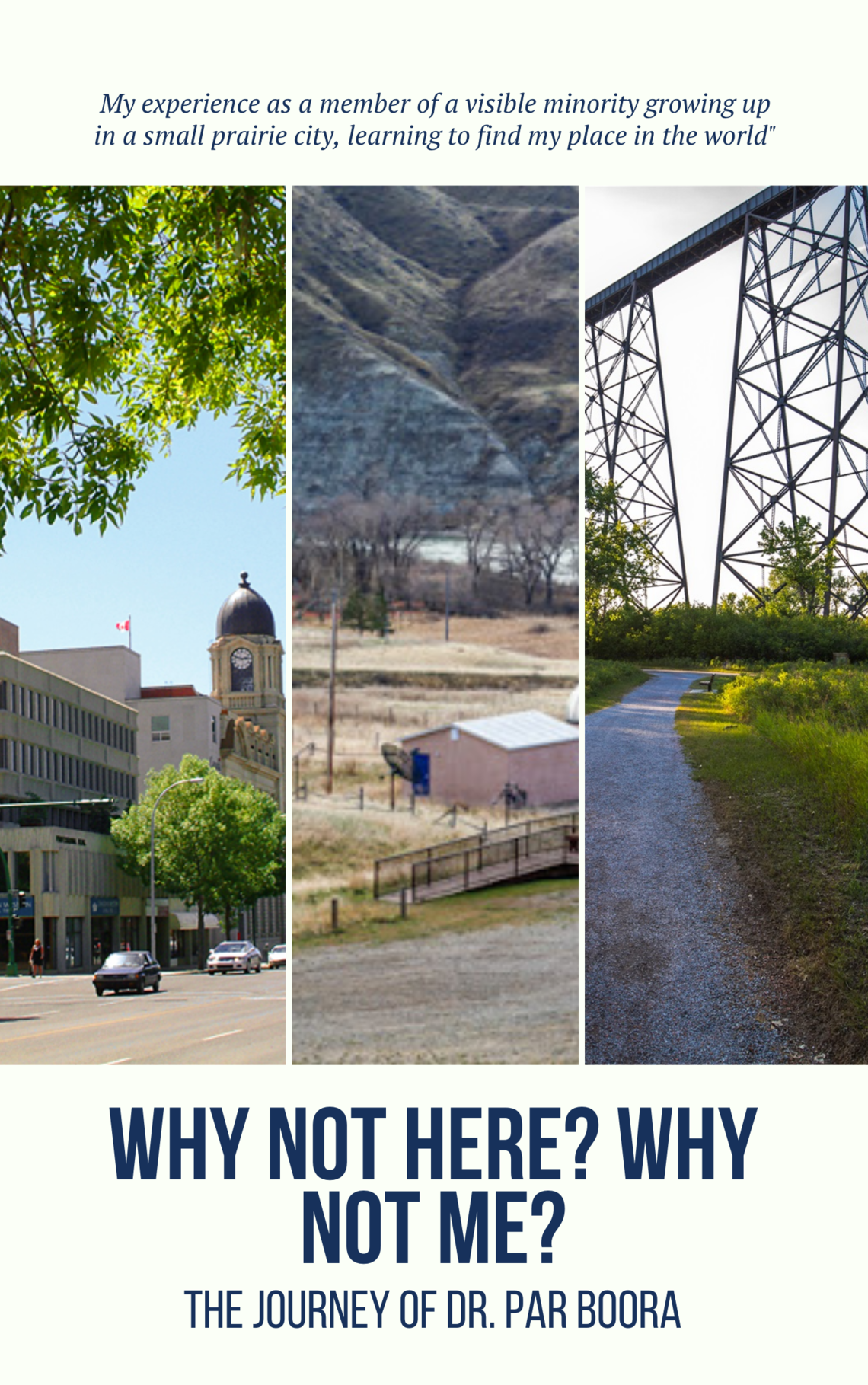 Why Not Here? Why Not Me?
My experience as a member of a visible minority growing up in a small prairie city, learning to find my place in the world, and deciding that a career in medicine wasn't a way out, but a way to return home and show I belonged.
Join Dr. Boora as he discusses his experiences, and challenges you to self-reflect: "Why not here? Why not me?"
Biography 
Dr. Par Boora was born in Brooks, AB and grew up in Lethbridge, AB. After completing a BSc in Biochemistry at the University of Lethbridge, he attended medical school at the University of Alberta in Edmonton, AB. Dr. Boora remained in Edmonton to complete his General Surgery residency. After passing the Royal College exam in 2010, he worked as a community general surgeon and continued to practice in rural and regional centres in Alberta. In 2013, Dr. Boora secured a permanent position at the Chinook Regional Hospital in his hometown of Lethbridge. He feels fortunate to have a full-spectrum General Surgery practice, and is also involved in educating medical students, Family Medicine residents, and General Surgery residents. Dr. Boora is married with 3 kids, and tries to spend as much time as possible in the mountains.