EQuIS Research Platform
The Efficiency, Quality, Innovation and Safety (EQuIS) Research Platform's mission is to improve the quality, safety, and efficiency of surgical care provided to children in Canada and internationally.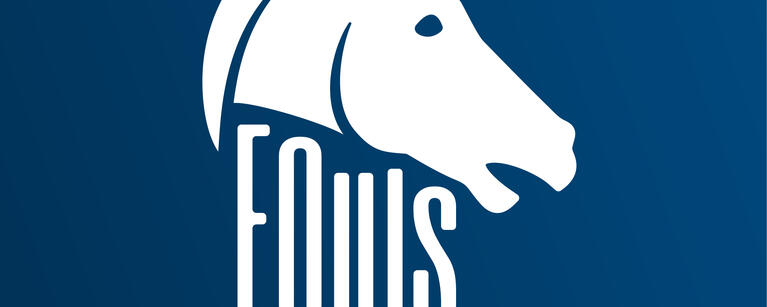 The EQuIS Research Platform is based at the Alberta Children's Hospital (ACH) in Canada, and represents a diverse group of clinical researchers, partnered with local, national, and international organizations dedicated to healthcare quality improvement. Founded by Dr. Mary Brindle, the vision is to define the future of healthcare for surgical paediatric patients. EQuIS supports projects that bring innovations to preoperative and perioperative health systems; improve operating room (OR) access, efficiency of patient flow and resource use; develop teaching strategies and education technology in the OR to enhance patient safety; and improve patient and family experience before, during, and after surgery. 
World-class research tackling systemic surgical pediatric issues through developing innovative solutions
Surgical Safety Checklist (SSC)
Surgical care is responsible for 51.4% of adverse events in hospitals. The global burden of surgical complications led the World Health Organization (WHO) to charge a group of researchers and clinicians, including members of our research team, with the task of developing a strategy to reduce surgery-related deaths globally. The solution devised was the WHO Surgical Safety Checklist (SSC). 
We have learned a great deal about the successes and failures of the SSC. This project aims to revise the WHO SSC in High Income Countries (HICs) through a thorough exploration of the unmet needs and untapped potential of a checklist in HICs; a review of the implementation of this surgical tool; operationalization barriers and facilitators; and the international consensus on the SSC. We aim to lead a multidimensional implementation study in Canadian centres to refine the SSC and follow up with the rollout of an updated SSC across Canada, the United States, Australia, and New Zealand.
High-Performance Checklist (HPC)
The High-Performance Checklist (HPC) Toolkit is a set of tools designed to optimize clinicians' use of the World Health Organization (WHO) Surgical Safety Checklist. The toolkit is built upon the EPIS implementation framework. This framework conceptualizes the implementation of evidence-based practices as consisting of four phases: Exploration, Preparation, Implementation, and Sustainment.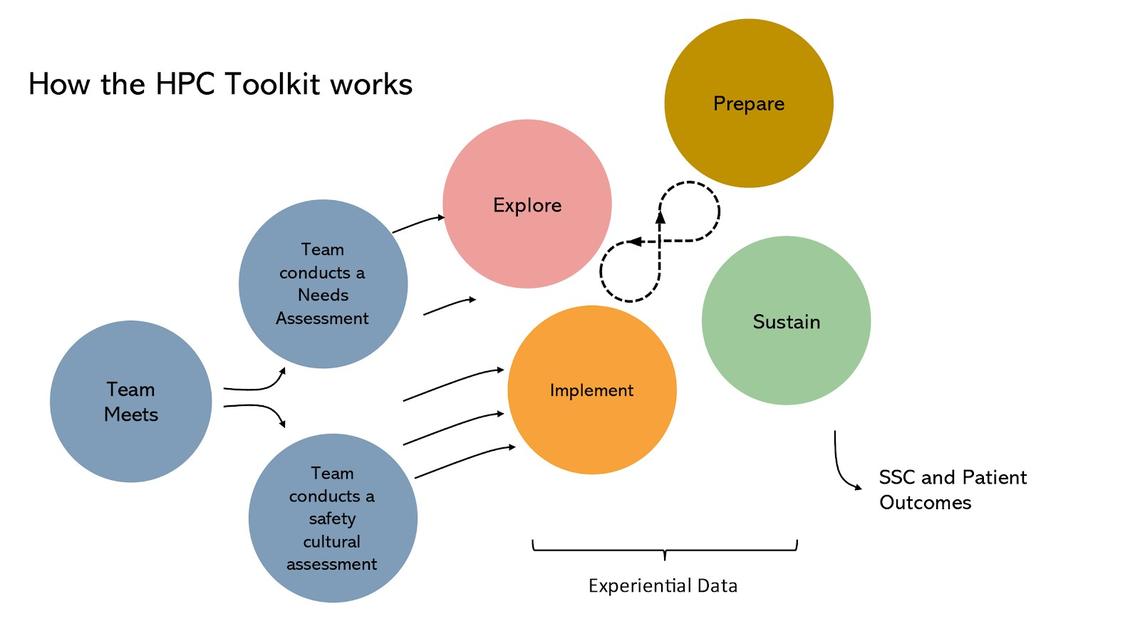 Enhanced Recovery After Surgery (ERAS®)
Enhanced Recovery After Surgery (ERAS®) guidelines are novel and powerful tools designed to guide the patient through their perioperative journey, improve surgical outcomes and reduce undesirable care variations. ERAS® guidelines adopt evidence-based practices by integrating perioperative interventions for optimal patient recovery following a surgical procedure. The holistic approach of ERAS® guidelines has been shown to positively affect health outcomes for a multitude of specialties, decreasing complications and length of stay in hospital, translating to a reduction in health care costs.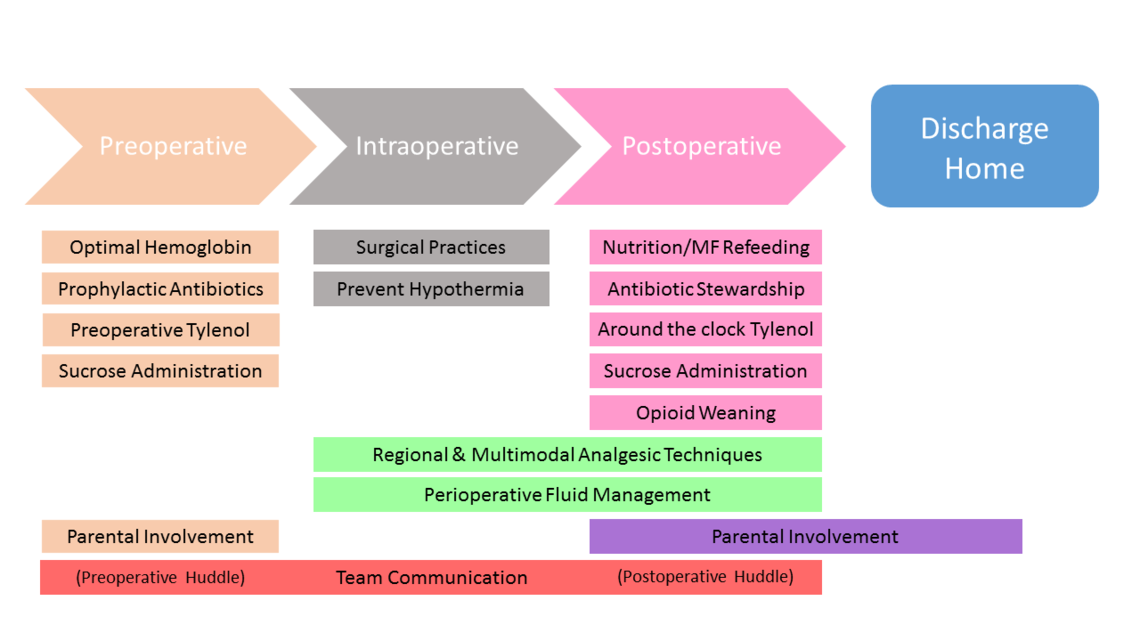 We have developed the first international neonatal ERAS® guideline targeting intestinal resection surgery. We piloted this guideline within a closed surgical neonatal intensive care unit (NICU) at the Alberta Children's Hospital (ACH) where we evaluated its feasibility and acceptability. This guideline aimed to enhance the overall quality, efficiency, and safety of care in this neonatal population as well as improve parental and healthcare professional satisfaction.
The EQuIS team, alongside an international group of experts, developed the ERAS® consensus recommendations for neonatal pain assessment, education, and management in the perioperative period. The objective of these recommendations was to enhance quality of care and improve perioperative pain management for neonates. We included topics such as pain assessment, parental and staff education, oral and regional pharmacological pain management techniques, and non-pharmacological and sucrose approaches to pain management. These recommendations provide a basis for ERAS® protocol development and pilot testing.
Based on the pilot of the neonatal ERAS® intestinal resection guideline, we are developing an ERAS® protocol that can be applied to all neonatal surgical cases admitted to the NICU utilizing existing evidence and expert consensus. This guideline will focus on applying ERAS® principles to a broader population of surgical cases based on shared patient characteristics rather than their primary surgical diagnosis. Through a multi-phased roll-out, our team plans to implement the guideline within the NICU at ACH, Hospital for Sick Kids in Toronto, and Greg Ormond Street in London, UK. We hope to improve surgical outcomes for patient's and improve communication and satisfaction between healthcare professionals.
EQuIS Research is supported through a variety of funding sources, including the Brian and Brenda MacNeill Chair in Pediatric Surgery (Alberta Children's Hospital Foundation), Canadian Institutes of Health Research (CIHR), the UCalgary Cumming School of Medicine, and the AHS Strategic Clinical Networks (SCNs), including Surgery and the Maternal Newborn Child & Youth Strategic Clinical Network (MNCY SCN)