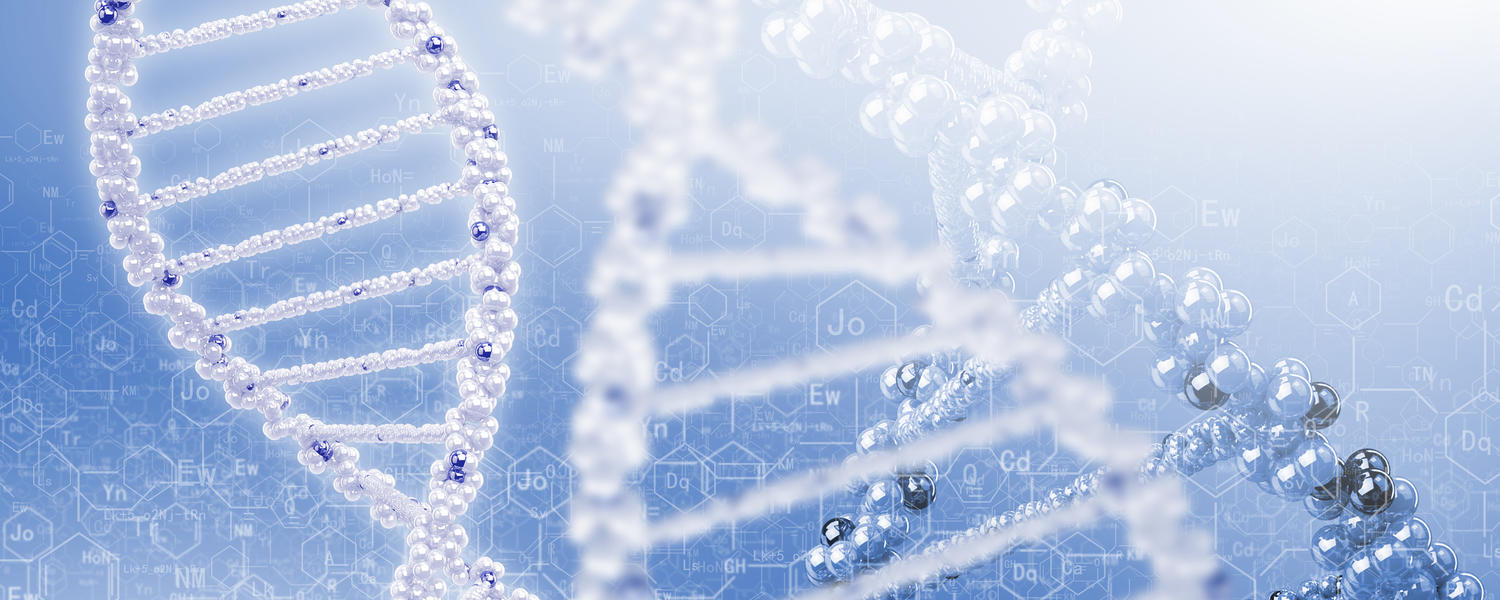 The first two years of the program involve training in pediatrics, internal medicine, high-risk obstetrics, and crisis counseling, with on-going communication with the Medical Genetics program director. The third year of the program is devoted to clinical metabolic service and laboratory experience with rotations in cytogenetics, molecular genetics and biochemical genetics. It is possible to begin some clinical genetics rotations in the third year. Attendance at clinical genetic reviews and weekly genetics seminars is recommended.
A core month of genetics occurs in the Fall each year for all residents (R1-R5).
The clinical component during the 4th and 5th years of training will be based at the Alberta Children's Hospital. There is an active consulting service in clinical genetics for both in-patients and out-patients through the Alberta Children's Hospital. A wide range of clinical conditions are seen including syndromes, metabolic errors, chromosomal disorders, cancer genetics, and cases for prenatal diagnosis. In addition, there is an extensive outreach program with clinics in Lethbridge, Medicine Hat, and Red Deer. The Genetics Unit also provides a teratogen counselling service for Calgary and southern Alberta. Adult patients are seen at the Alberta Children's Hospital and at the outreach clinics. A cancer-genetics service provides counseling and testing for adults with a family history of cancer. In addition, the prenatal genetics clinic is adjacent to, and works in close collaboration with, Maternal Fetal Medicine. 
All selection to the program is through the Canadian Resident Matching Service. Preferred candidates will have a B. Sc. or graduate degree with a heavy emphasis on genetics. Additional work experience or elective in a related field is desirable. However, all applicants with a genuine interest in medical genetics will be considered. In addition to academic standing, the candidate should have good communication skills which are confirmed in his/her references.
Educational opportunities include weekly medical genetics rounds, weekly fetal diagnosis and therapy rounds, weekly cytogenetics abnormal case review, monthly topical clinical review sessions, monthly dysmorphology case reviews, monthly journal club, and regular clinical metabolic teaching sessions. The bulk of the core curriculum is covered in core month, which involves one month of protected teaching per year (R1-R5). Protected genetic half-day also exists for senior residents.
Didactic lectures in Human Genetics are provided by the faculty in the Department of Medical Genetics. Their areas of expertise encompass clinical genetics, biochemical genetics, molecular genetics, cytogenetics, population genetics, teratology, in addition to individuals who have other specialty qualification in pediatrics, neurology and rheumatology.
Most of the five year Medical Genetics residency is spent at the new Alberta Children's Hospital, except for those rotations in internal medicine at the Foothills Medical Centre or the Peter Lougheed Centre, obstetrics (perinatology) and prenatal genetics at the Maternal-Fetal Medicine Centre, and crisis counseling through Wood's Homes.
There is a designated library in the Medical Genetics Unit which contains over 1,400 books, 400 volumes of bound journals, and a reprint collection of over 20,000 papers which are listed by keywords and author, in easily accessible files. Four designated computer systems are available on site. The POSSUM/OSSUM system is a database of syndromes with access to clinical photographs by laser disc and high definition monitor. There is also a CD-Rom version. It has a diagnostic component which surveys the database for syndromes compatible with a list of clinical features. The London Dysmorphology database is similar except it does not include chromosomal disorders. A separate neuro genetics database is focussed on neurological inherited disorders. Two other systems deal with the teratogenic risk of drugs and environmental agents to which pregnant women may be exposed. These are TERIS and Reprotox. An exposure to an agent during pregnancy can be rapidly assessed for teratogenicity by requesting the human and animal data from the computer. Access to OMIM and the GDP which are medical and basic genetic databases is also available.
Dr. Rebecca Sparkes
Department of Medical Genetics and Genomics
Alberta Children's Hospital
28 Oki Drive NW
Calgary, AB T3B 6A8
Email: Rebecca.Sparkes@ahs.ca
Ms. Brenda Gallagher
Department of Medical Genetics and Genomics
Alberta Children's Hospital
28 Oki Drive NW
Calgary, AB T3B 6A8
Phone: 403-955-7613
Email: Brenda.Gallagher@ahs.ca