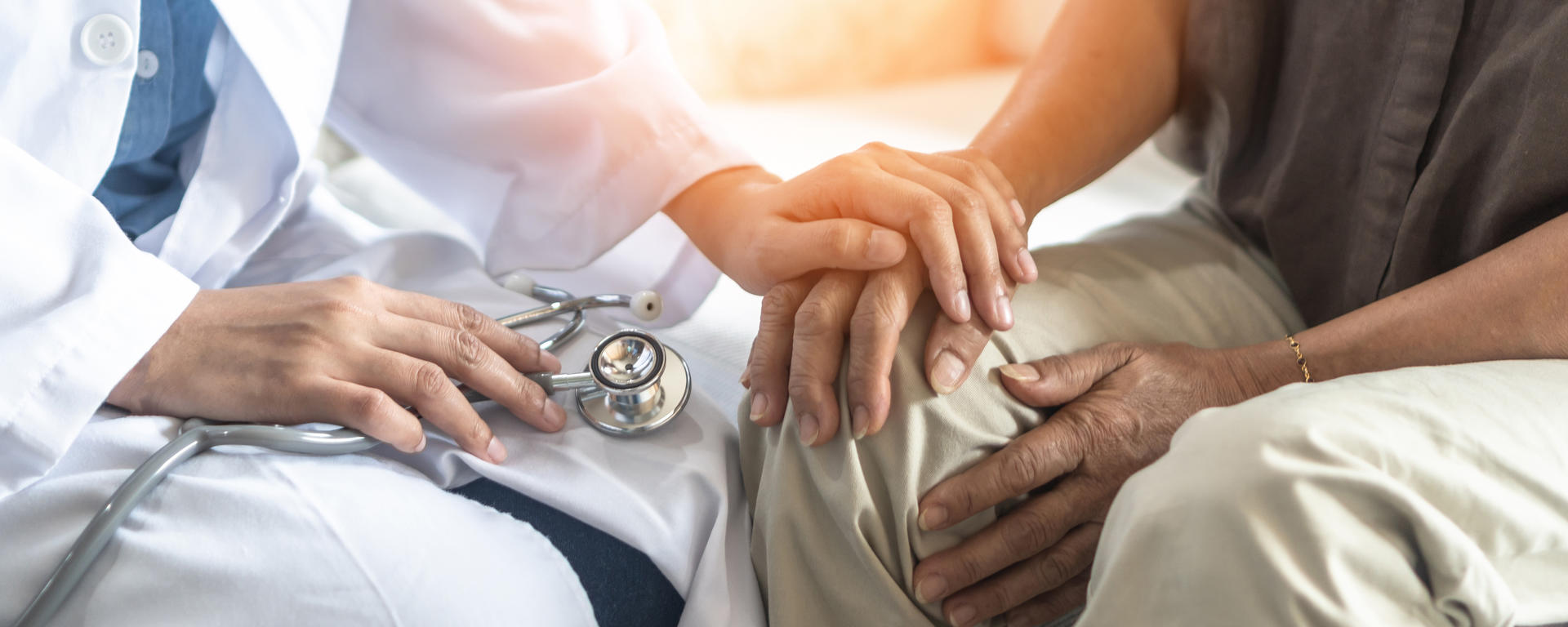 Founded in 2016, Rheum4U is an initiative undertaken by clinicians and researchers within the Division of Rheumatology to create an inflammatory arthritis registry that captures patient demographics, treatments, and outcomes over the continuum of care. It is the largest registry of its kind in Alberta.
The platform, a web-based tool designed for use by patients and health care providers, supports clinical care and collects data for research and quality improvement. The purpose of the registry is to:
Operations Committee:
Dr. Dianne Mosher 
Dr. Susa Benseler
Dr. Deborah Marshall
Support Team:
Inelda Gjata, Project Manager

Martina Stevenson, Research Coordinator
Newsletters
Below you'll find digital versions of our previous newsletters. 
Publications
Rheum4U has supported the following publications:
| Year | Month | Type | Title | Location | Author(s) | Presenter | PMID |
| --- | --- | --- | --- | --- | --- | --- | --- |
| 2017 | February | Poster | Rheum4U - Preliminary Results of Piloting a Web-based Tool for Quality Improvement in Rheumatology Clinics |   | Barber CE, MacMullan P, Barnabe C, Marshall DA, Benseler S, Twilt M, Hazlewood G, Fifi-Mah A, Emrick A, Sandhu N, Stevenson M, Ziouzina O, Mosher D |   |   |
| 2019 | May | Manuscript | Rheum4U: Development and testing of a web-based tool for improving the quality of care for patients with rheumatoid arthritis | Clinical and Experimental Rheumatology | Barber CEH, Sandhu N, Rankin J, MacMullan P, Marshall DA, Barnabe C, Hazlewood GS, Emrick A, Stevenson M, Then K, Benseler S, Twilt M, Mosher D |   | 30183602 |
| 2019 | Spring | Article | Rheum4U | The Journal of the Canadian Rheumatology Association | Mosher D |   |   |
| 2019 | November | Presentation | Developing a patient-centered framework for measuring, monitoring and optimizing RA care: Report on the findings of the Balanced Scorecard Project for RA patients. | AAC Final Annual Meeting, Toronto, Ontario |   | Barber CE |   |
| 2019 | October | Presentation |   | Rheumatology Grand Rounds, Calgary |   | Barber CE |   |
| 2019 | November | Poster | Testing Rheumatoid Arthritis Performance Measures to Optimize Treat to Target Strategies | American College of Rheumatology Annual Meeting, Atlanta, GA | Barber CEH, Mosher DP, Hazlewood GS, MacMullan P, Barnabe CCM, Bohm V, Rankin J, Homik J, English K, Tsue K, Pan B, Stevenson M, Sandhu A, Brose A, Martin WO, Durand C, Jung M, Lacaille D. | Barber CE |   |
| 2020 | September | Manuscript | Implementation and Evaluation of Audit and Feedback for Monitoring Treat to Target (T2T) Strategies in Rheumatoid Arthritis Using Performance Measures | Rheumatology and Therapy | Barber CE, Mosher D, Dowling D, Bohm V, Solbak N, MacMullan P, Pan B, Barnabe C, Hazlewood G, Then K, Marshall D, Rankin J, Li L, Tsui K, English K, Homik J, Spencer N, Hall M, Lacaill D |   |   |
| 2021 | February | Poster | The Rheum4U Precision Health Registry Platform: Enabling quality care for patients with inflammatory arthritis during the COVID-19 pandemic in two outpatient rheumatology clinics. | CRA | Dianne Mosher, Susanne Benseler, Marinka Twilt, Paul MacMullan, Inelda Gjata, Namneet Sandhu, Martina Stevenson, Andrea Brose, Damilola Omotajo, Deborah A Marshall on behalf of the Rheum4U Team | Dianne Mosher |   |
| 2021 | February | Poster | Patient characteristics and treatment patterns across four Canadian rheumatoid arthritis cohorts | CRA | Glen Hazlewood, Claire Bombardier, XiuYing Li, Mohammad Movahedi, Dianne Mosher, Vivian Bykerk, Orit Schieir, Denis Choquette, Louis Coupal, Sasha Bernatsky, Nicole Spencer, Claire Barber, on behalf of CATCH, OBRI, Rheumadata and Rheum4U |   |   |
| 2021 | August | Manuscript | Heterogeneity in patient characteristics and differences in treatment across four Canadian rheumatoid arthritis cohorts | The Journal of Rheumatology | Glen S Hazlewood, Claire Bombardier, Xiuying Li, Mohammad Movahedi, Denis Choquette, Louis Coupal, Vivian Bykerk, Orit Schieir, Dianne Mosher, Deborah A Marshall, Sasha Bernatsky, Nicole Spencer, Dawn P Richards, Laurie Proulx, Claire E H Barber, OBRI, RHEUMADATA, CATCH investigators and The Rheum4U Team |   | 34334357 |
| 2022 | February | Poster | Key factors for the development and implementation of a patient dashboard in rheumatology: review of literature. | CRA | Pirhalova T, Sandhu N, Benseler S, Marshall D, Gjata I, Twilt M, Stevenson M, Olaosebikan O, Mosher D, on behalf of the Rheum4U Team | Dianne Mosher |   |
|   |   | Poster | The relationship between disease activity measures and work productivity and activity impairment in patients with Rheumatoid Arthritis in the Rheum4U Precision Health Registry patient cohort | CRA | Marshall, DA, Sandhu N, Benseler S, Twilt M, Guigue A, Gjata I, Stevenson M, Mosher D, on behalf of the Rheum4U Team | Dianne Mosher |   |