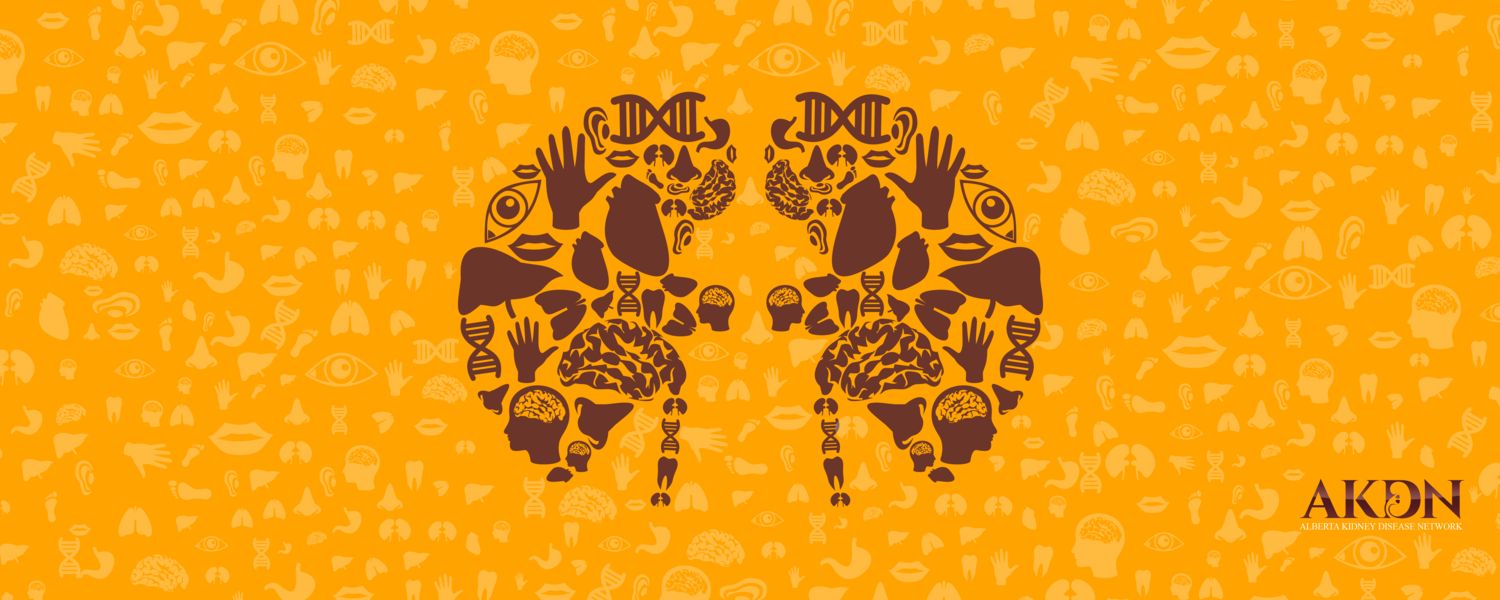 Alberta Kidney Disease Network
The mission of the AKDN is to undertake clinical research and research training in kidney disease in five key areas:
Clinical Epidemiology
Health Services Research
Clinical Trials
Meta-Analyses
Health Economics

The aims of the research conducted within the AKDN are to study and evaluate trends in the prevalence of kidney disease and adequacy of care for patients with kidney disease, and to implement and evaluate strategies to improve the health and well-being of individuals with kidney disease.

The AKDN can provide Health Care Providers with Resources such as:
Information to assist with caring for people with kidney disease
Information to better understand ways of assessing kidney function, including the role of estimated glomerular filtration rate (eGFR) and albuminuria
Assisting physicians with the interpretation of eGFR and albuminuria that is currently appearing on laboratory reports throughout Alberta
Assisting physicians with the workup, treatment and appropriate referral of patients who are identified as having chronic kidney disease based on their eGFR and albuminuria

For further information on CKD diagnosis, management and referral please refer to online CKD clinical pathway.
Our Team
AKDN is a group comprised of doctors, professors, and health specialists from the University of Calgary and the University of Alberta. Their contributions, talents, and specific interests have shaped the mission, projects, and research of AKDN.