Expert Advisory Board
Providing expert guidance throughout the program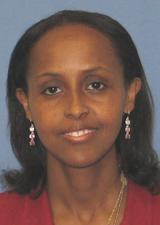 Kidist Bartolomeos
Kidist Bartolomeos is an editor of the Bulletin of the World Health Organization. She has a BA in Biostatistics from University of Minnesota and MPH from Emory University. In 2000, she was awarded an international fellowship from the CDC foundation and joined WHO as an Injury Surveillance Fellow. Before joining WHO, she was a fellow of the Association for Schools of Public Health, at CDC's National Center for Injury Prevention and Control and after worked as a Research Director of a Firearm Injury Surveillance Project at Emory Center for Injury Control.  For 15 years, she worked at the WHO, Department of Violence and Injury Prevention and Disability, where she was responsible for global injury data/surveillance activities and providing technical support to WHO member states. She was the project manager for the 5-year Bloomberg Philanthropies Global Road Safety Program, for Kenya and Egypt. She was a co-editor of the World Report on Child Injury Prevention and a statistician for the first WHO Global Status Report on Road Safety.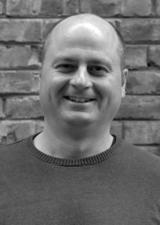 Jamie Hilland
Jamie Hilland is a Sustainable Transportation Planner with Urban Systems, and is a former Program Director of the Active and Safe Routes to School Program at the Green Action Centre.
For the past five years, Jamie has either lead or been a part of numerous projects to improve the health and safety of communities across Canada - from Vancouver, BC to Windsor, Ontario. These include the development of several Active Transportation Plans, 14 School Travel Plans, numerous Neighbourhood study and design projects, pedestrian safety studies, tactical urbanism projects, pedestrian master plans, and the ongoing development of the regional active school travel strategy and pilot programs for the Metro Vancouver region.
Jamie is the current Chair of the Active School Travel Canada network, sits on the Expert Advisory panel of the CIHR funded CHASE (Child Active Transport Safety and the Environment ) study, as well as the Ontario Active School Travel expert advisory committee to identify and prioritize measurable indicators of Active School Travel. Jamie has presented at over 15 active transportation-oriented conferences across Canada and the United States over the past five years, and is excited to be a part of the CHASE study at the University of Calgary.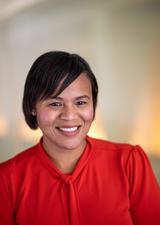 Keisha Pollack Porter
Keshia M. Pollack Porter, PhD, MPH is the Associate Dean for Faculty Development and Professor of Health Policy and Management at the Johns Hopkins Bloomberg School of Public Health. Dr. Pollack Porter's research advances policies that create safe and healthy environments where people live, work, play, and travel. She is an injury epidemiologist and policy researcher studying active play, sports injury prevention, active transportation, and the nexus of transportation and health. She is also an expert in advancing health equity using tools such as health impact assessment and strategies that promote health in all policies.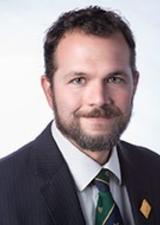 Tony Churchill
Mr. Churchill is a professional engineer who has focused his career on road safety. He obtained a civil engineering technical diploma from SAIT Polytechnic prior to studying at the University of Calgary where he completed BSc. and MSc. degrees in civil engineering with a focus on road safety. Following the completion of his MSc. Degree, Mr. Churchill worked for a year at the SWOV in the Netherlands where he contributed to and managed research projects and road safety analyses. He was lured back to Canada by EBA Engineering Consultants Ltd. where he spent over 5 years completing road safety audits, in-service road safety reviews, safety evaluation studies, research, functional planning studies and traffic engineering studies. In 2013, Mr. Churchill began working at the City of Calgary where he is the Leader of Traffic Safety. Mr. Churchill is responsible for the coordination of efforts across the City using a multi-disciplinary approach as outlined in the Calgary Safer Mobility Plan. He is married to Laura and has a son, Jonathan, and a daughter, Anneke.