Meet the Team
Dr. Marshall leads a diverse team that leverages a variety of skills and perspectives to conduct rigorous, meaningful health research. 
The Marshall Health Economics and Health Services Team contributed to the development and testing of multiple measurement frameworks and key performance indicators for quality of care including centralized intake, rehabilitation, and system and process measures for managing patients with osteoarthritis and inflammatory arthritis. Through this work we also identified gaps in care and service delivery and using simulation modeling, identified opportunities for improving patient flow through the system. Our research on a new model of care, measurement framework and performance metrics to improve access and care quality for joint replacement won the prestigious CIHR/ Canadian Medical Association Journal National Research Excellence Award.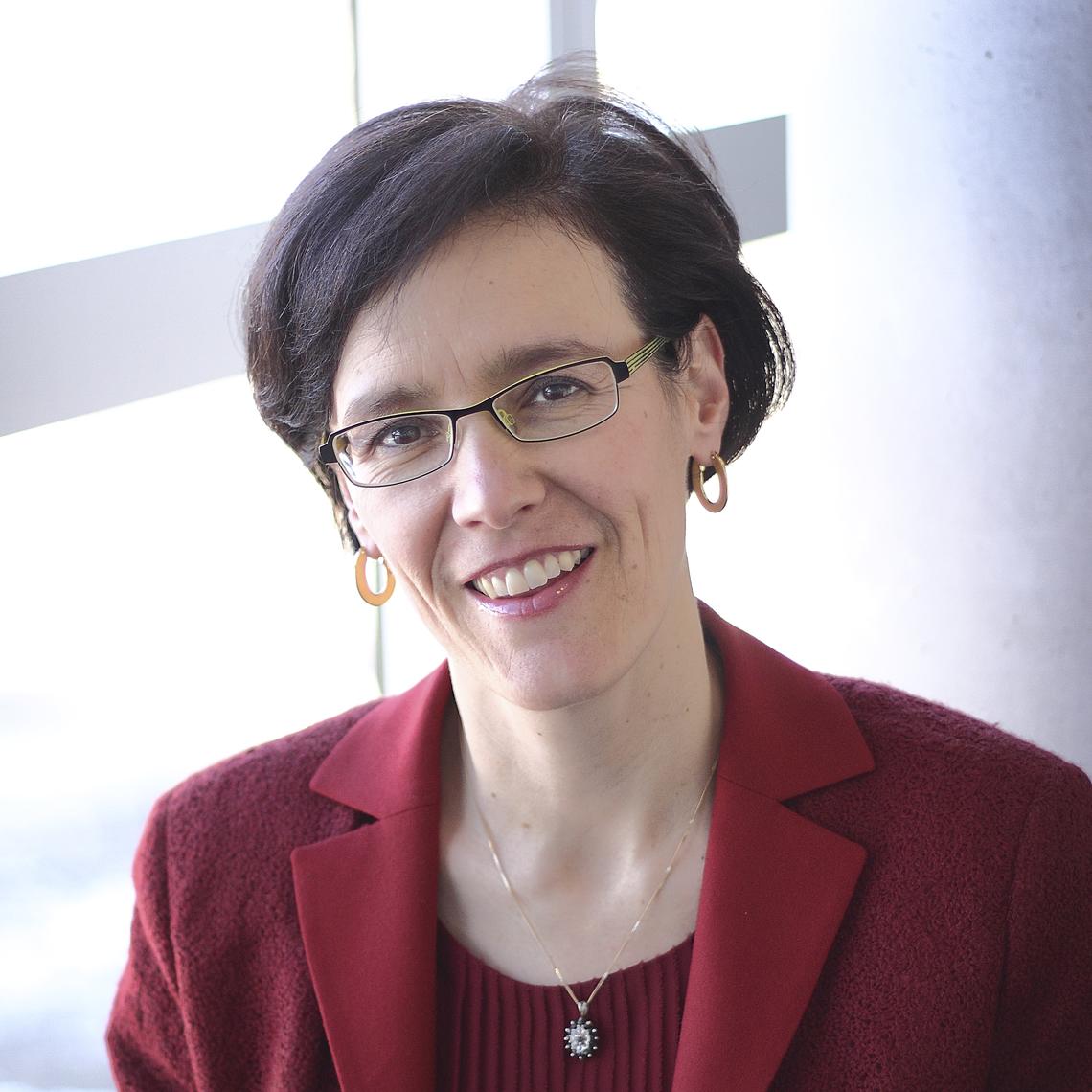 Dr. Deborah Marshall, PhD – Professor
Dr. Deborah Marshall is a health economist and health services researcher leading a programme of applied research using patient preferences, patient engagement and simulation modelling methods. Former Arthur J.E. Child Chair (2012-22) and Canada Research Chair, Health Services and Systems Research (2008-2018).
Dr. Marshall leads the health economics, socioeconomic benefits, patient preferences and patient engagement activities for several national and international research programmes (funded by CIHR and/or Genome Canada) in precision health and patient-oriented research to develop health economic tools and approaches to evaluate outcomes: 1) UCAN CAN-DU (Understanding Childhood Arthritis Network Canada-Netherlands) and 2) UCAN CURE (Precision Decisions for Childhood Arthritis personalized medicine networks in childhood arthritis combining genomic techniques, machine learning methods and simulation modelling to predict response to treatment and its associated health outcomes and economic impact; 3) SOLVE Care4Rare Canada - harnessing multi-omics to deliver innovative diagnostic care for rare genetic diseases; 4) TIGeR (Translational Implementation of Genomics for Rare diseases), partnership with Medical Genetics and Alberta Provincial Laboratory for the clinical application of genome wide sequencing; and 5) IMAGINE Strategy for Patient Oriented Research (SPOR) Chronic Disease Network (Inflammation, Microbiome, and Alimentation: Gastro-Intestinal and Neuropsychiatric Effects, CIHR SPOR) on inflammatory bowel disease and the microbiome. She is a Founding Member of the Global Economics and Evaluation of Clinical Genomics Sequencing Working Group (GEECS).
Deborah is also the Principal Applicant of the CIHR Health Systems Impact Fellowship National Training Program - "Enhancing a Community of Practice for the Health System Impact Fellowship Program: Advancing Capacity for Sustainable & Patient-Centered Learning Health Systems across Canada" to create a community of practice towards achieving high-performing, patient-centered learning health systems across Canada.
ORCID ID: https://orcid.org/0000-0002-8467-8008
Google Scholar: https://scholar.google.com/citations?hl=en&user=HmWrRZEAAAAJ
Deborah Marshall | UCalgary Profiles | University of Calgary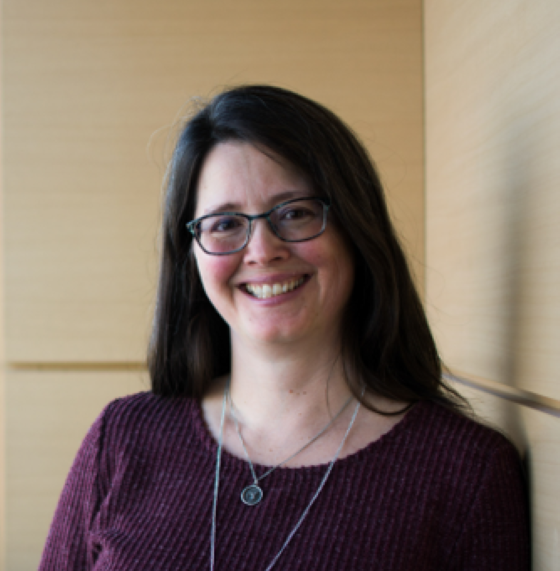 Gillian R. Currie, PhD – Associate Director
Dr. Gillian Currie is Associate Director, Health Economics Research with Dr. Marshall's research team. She also holds an Adjunct Associate Professor position with the Department of Paediatrics and the Department of Community Health Sciences. Gillian trained in economics at Yale University, with additional postdoctoral training in health economics at the University of Calgary. Prior to joining Dr. Marshall's team in 2018, Gillian was a faculty member in the Department of Pediatrics, with a joint appointment in Community Health Sciences. She brings twenty years of research experience in child health and economics to the Marshall team. Dr. Currie is a member of the International Association of Health Preferences Research (IAPHR), and a member of the Honorary International Editorial Board of the journal The Patient-Patient Centred Outcome Research.
A key focus of her current work is on childhood arthritis, including examining parent and child preferences regarding discontinuation of biologic treatment. Gillian is passionate about mentorship and supporting the postdocs, trainees and staff on the team.

ORCID ID: https://orcid.org/0000-0002-4681-9893
Karen MacDonald, MPH – Research Manager
Karen MacDonald is a Research Manager and Research Scientist at the University of Calgary in the field of health services and health economics research. Since 2012, Karen's research within Dr. Marshall's team has focused on stated preference methods and patient health preferences. Karen manages numerous large scale national and international grant funded research projects using stated preferences research methods. She has experience in the design, administration and analysis of stated preferences methods in diverse patient populations and a range of health care topics. 
In addition to her role as a Research Scientist, Karen functions as the team's Research Manager, working with Dr. Gillian Currie and Dr. Deborah Marshall to support the research team and the research projects conducted within the team. 
ORCID: https://orcid.org/0000-0001-7739-4296  
Scopus: https://scopus.com/authid/detail.uri?authorId=56379666500  
Cassandra McLaughlin – Administrative Assistant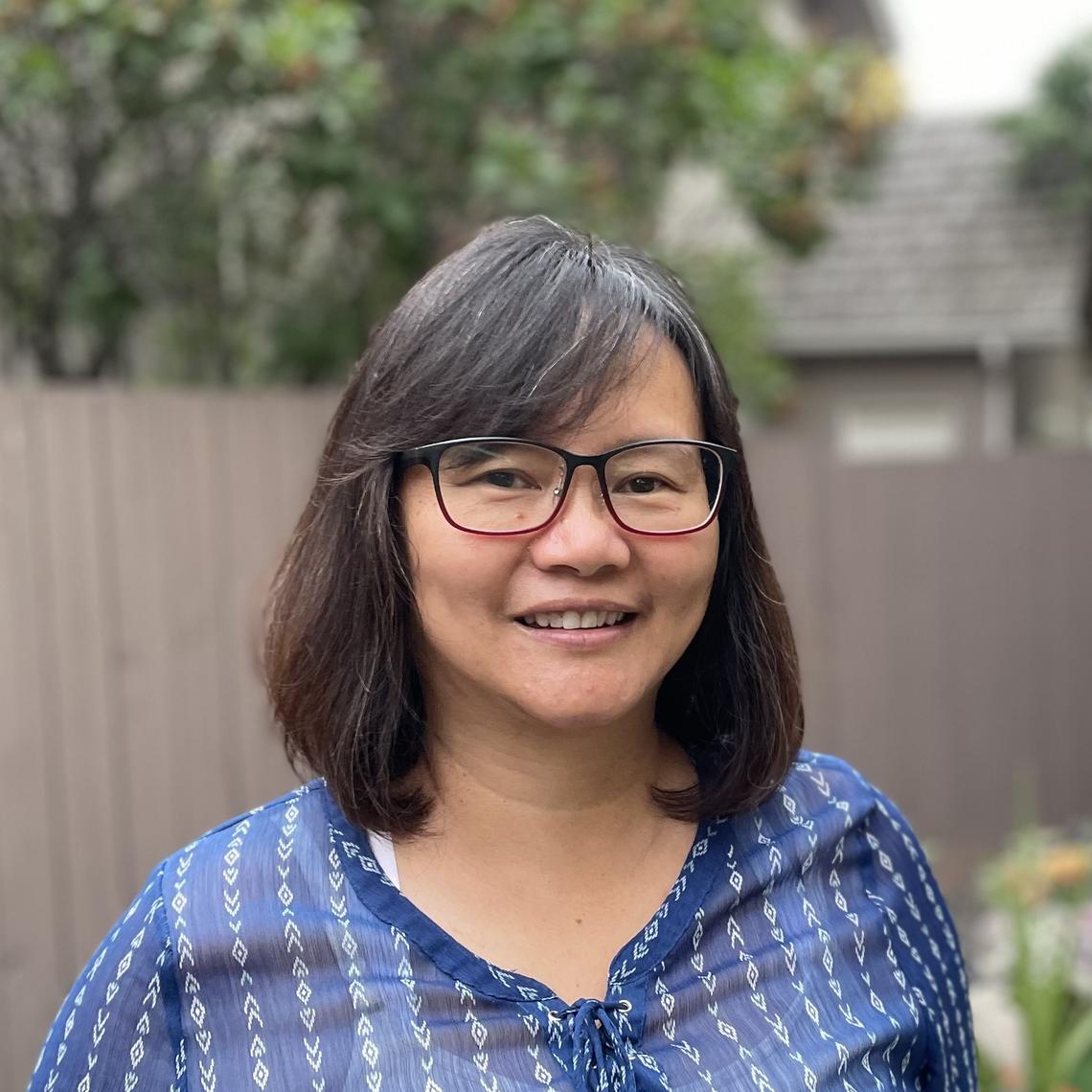 Toni Tagimacruz, PhD – Research Analyst
Dr. Toni Tagimacruz holds a Bachelor's Degree in Electronics and Communications Engineering, Master's Degrees in Information Technology and in Management Engineering from St. Louis University in the Philippines and a Doctoral degree in Operation Management from the Haskayne School of Business at the University of Calgary (PhD thesis title: "Queueing analysis of two healthcare systems where physician activity is offloaded to supporting health professionals).
Toni researches healthcare operations management, focusing on stochastic operations research model building and applications as a tool for decision making. Her current research is centred around modelling and analyzing centralized referral intake systems in the Calgary rheumatoid arthritis clinic and for the Edmonton general surgery referrals.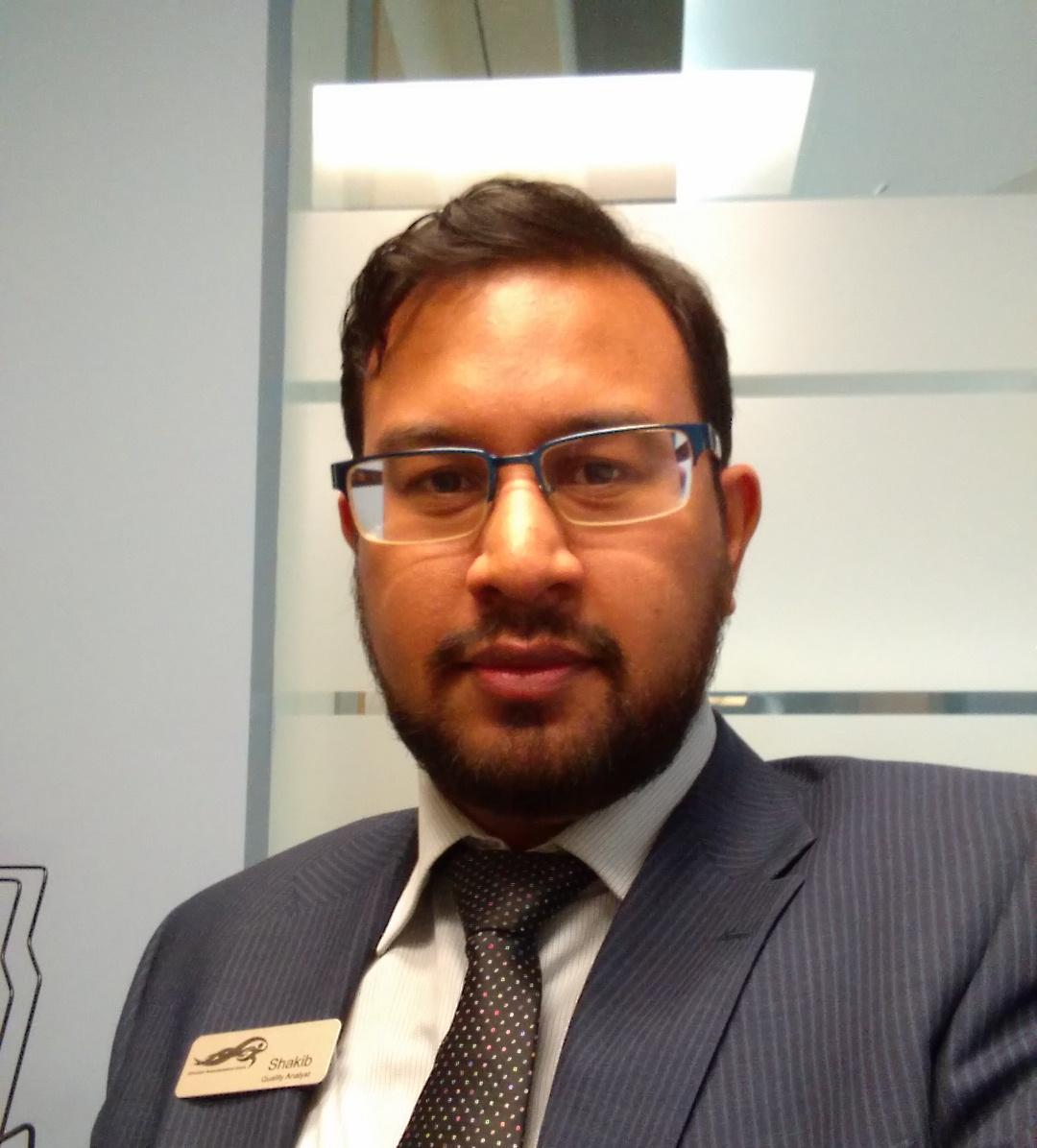 Shakib Rahman, MSc – Senior Research Associate
Shakib completed his Masters in Experimental Medicine (Neurology) from the University of Alberta in 2011. He has since worked in clinical research in cardiology, neurology, and orthopedics. Shakib has worked at the Edmonton Arthroplasty clinic for five years, as researcher on the BEST Knee research project and then as an analyst for the clinic. He has a detailed knowledge of how the clinic works and has integrated and implemented various research projects within the clinic setting, including helping devise a conservative management program still in use.
In addition, Shakib also worked for the provincial government for three years. as part of a clinical analytics unit where he created reports on key performance indicators from administrative data for senior leaders and directors. These reports highlight areas of strength and potential improvements in the healthcare system targeted towards healthcare delivery, capacity, accessibility, and appropriateness. While there, he managed a team of analysts and developed project roadmaps for new reporting and analytics tools and software platforms for the department.
Now back with Dr. Marshall's team, Shakib will be supporting various projects related to osteoarthritis.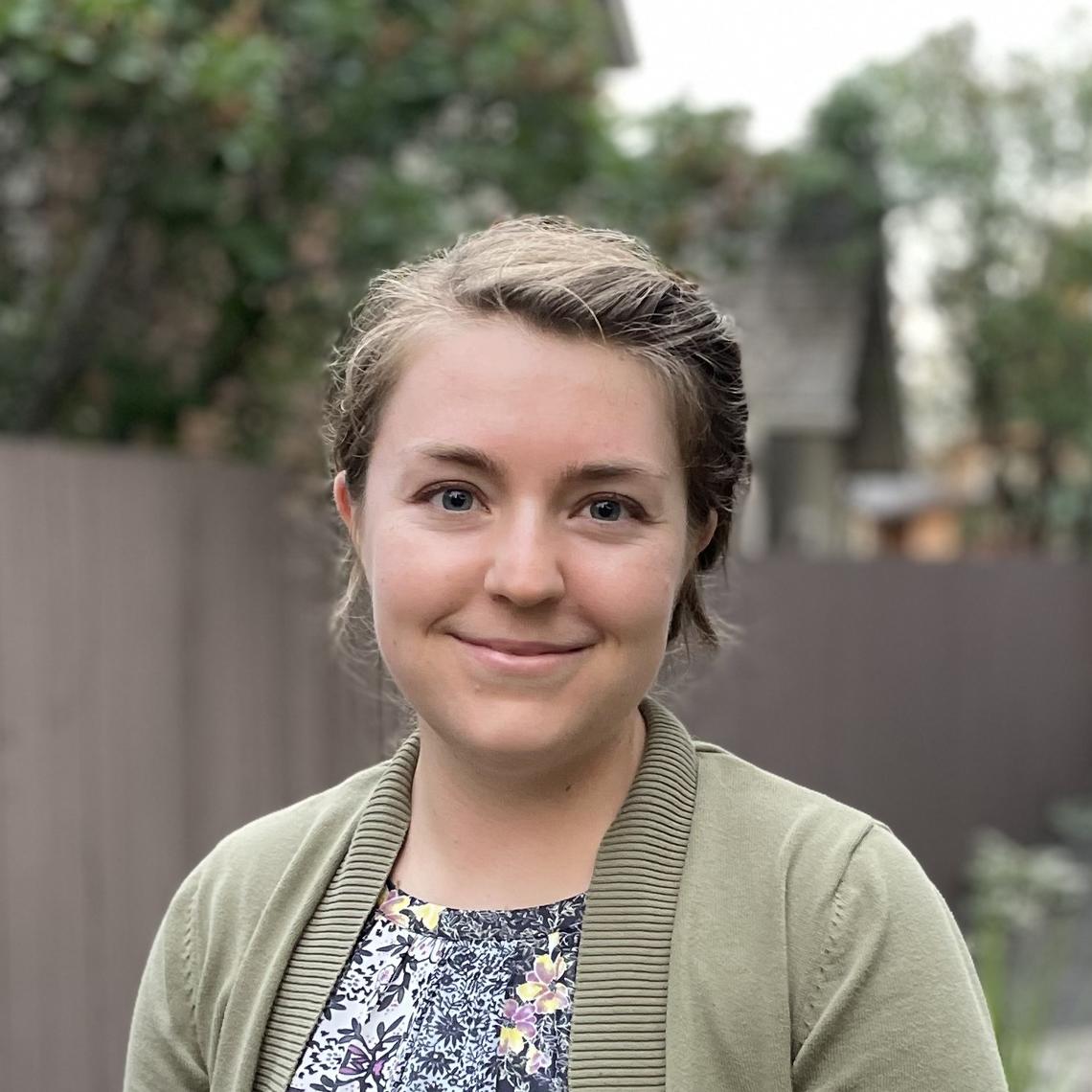 Karis Barker, MPH – Research Associate
Karis completed her Master's Degree in Public Health with concentrations in Community Health Sciences and Global Health through the University of Illinois at Chicago. Her master's degree practicum and capstone project focused on the socio-political determinants of health among First Nations people living on and off-reserve in Canada. She also holds an undergraduate degree in biology with a minor in Spanish.  
Within the team, Karis leverages her skills and experience in public health as well as communications to help coordinate several ongoing studies; conduct research; develop/update knowledge translation deliverables; and maintain the team's Twitter account and website. 
ORCID:  https://orcid.org/0000-0002-3530-566X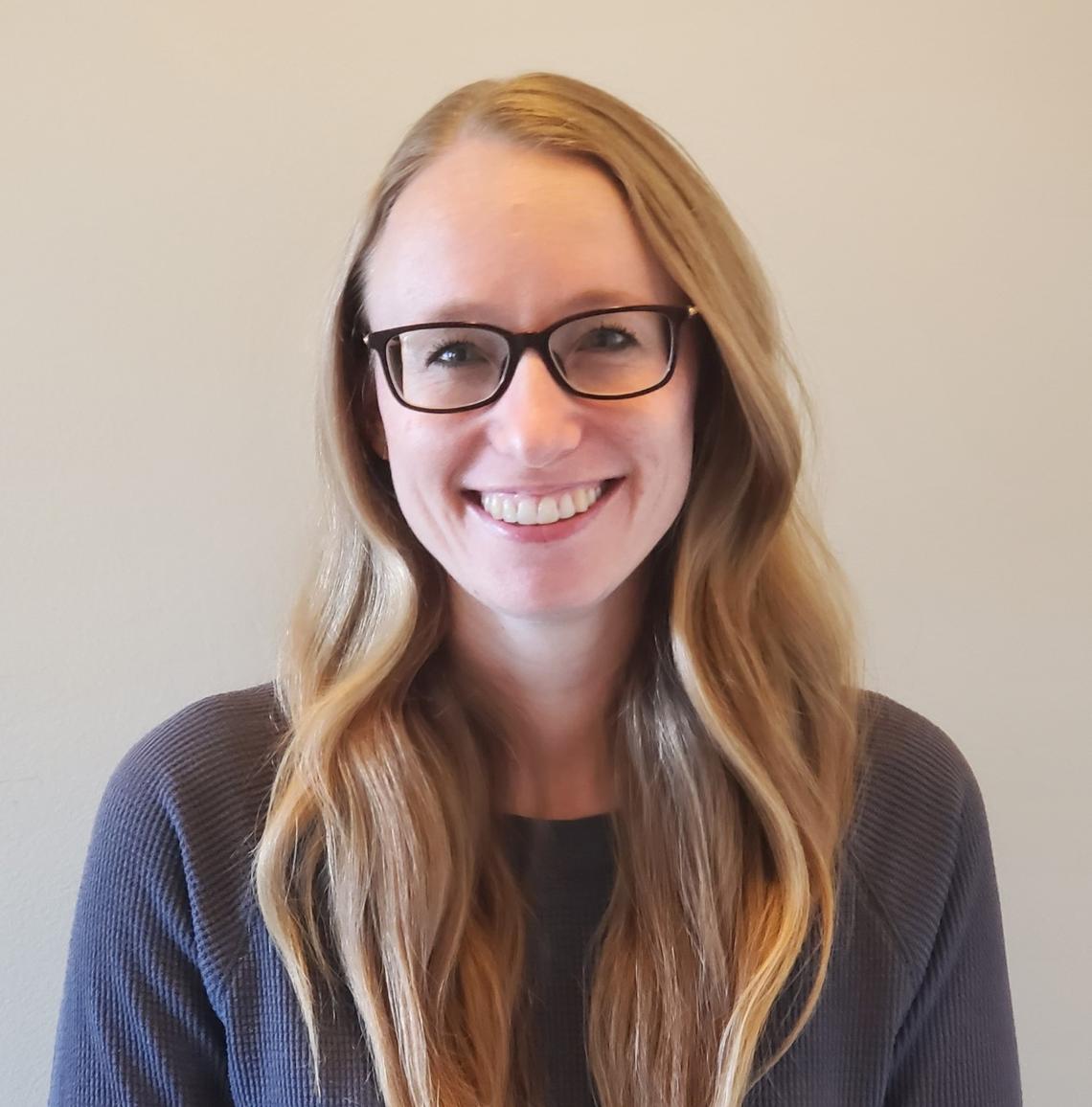 Brittany Gerber, MA – Research Associate
Brittany completed her master's degree in Sociology at the University of Calgary in 2012, where she explored discourse surrounding animal use at the Calgary Stampede through interviews and a content analysis of local media. Since graduating, Brittany has been involved in health research through roles with Alberta Health Services, the University of Calgary, and Medlior Health Outcomes Research Ltd.   
Within the team, Brittany draws on her passion for research methodology and evidence synthesis to help conduct research.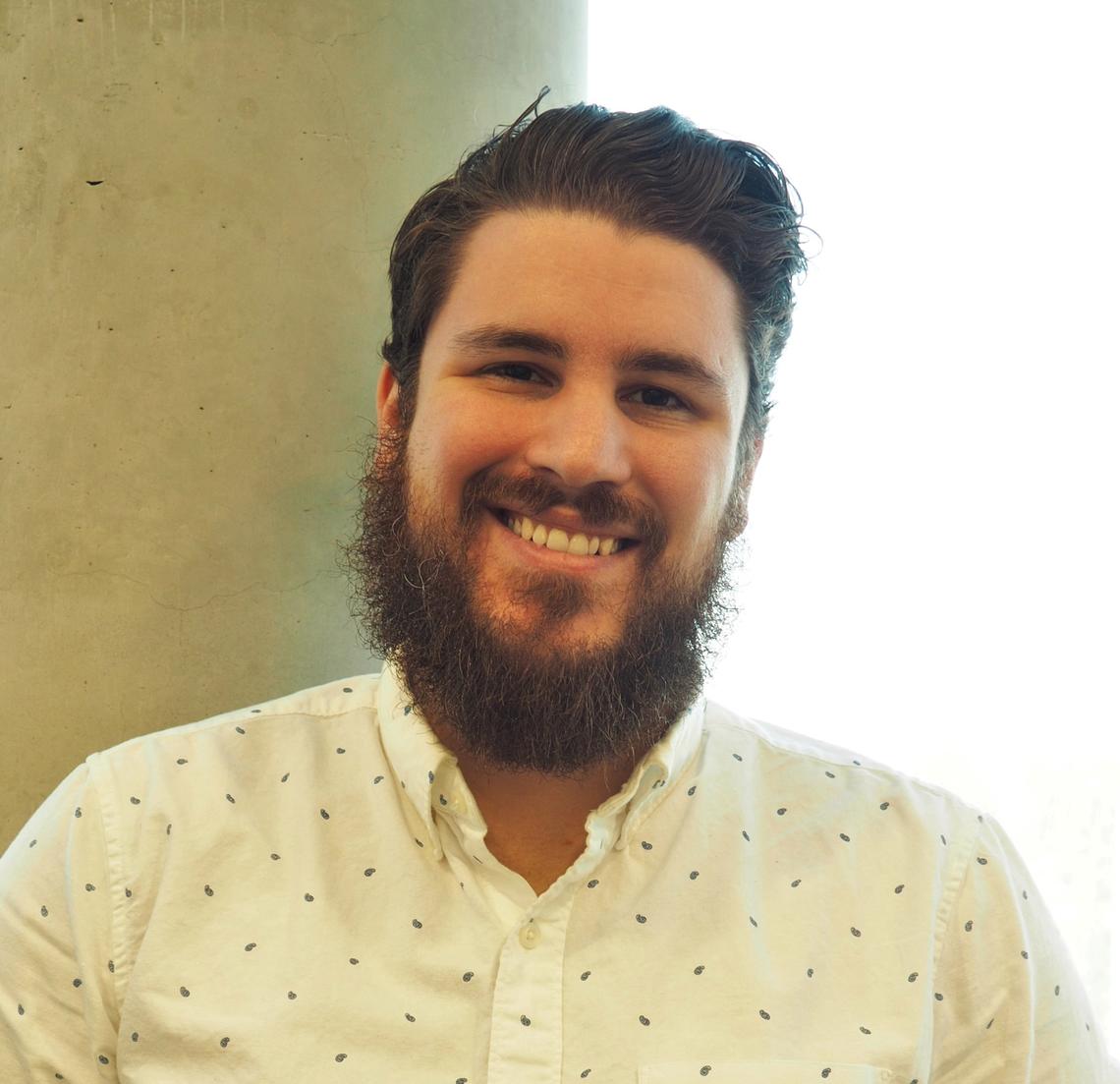 Trevor Seeger, MSc – Research Analyst, Data Science Specialist
Trevor completed Master's Degrees in Clinical Neuroscience and in Data Science and Analytics (MDSA) at the University of Calgary. Trevor's neuroscience graduate research explored the relationship between persistent pediatric brain injury symptoms and neuronal response to non-invasive magnetic brain stimulation in his master's thesis. He then went on to work in Cardiac Electrophysiology and Orthopedic Surgery Clinical research labs. He has recently, as part of the MDSA, completed an internship using unsupervised machine earning techniques to investigate patient care pathways and resource use in rare diseases.
His other work in the lab includes coordinating projects for big data management and analysis systems, point of contact for data analysis issues, and liaising for multisite/interprovincial studies.

ORCID ID: https://orcid.org/0000-0002-5280-7696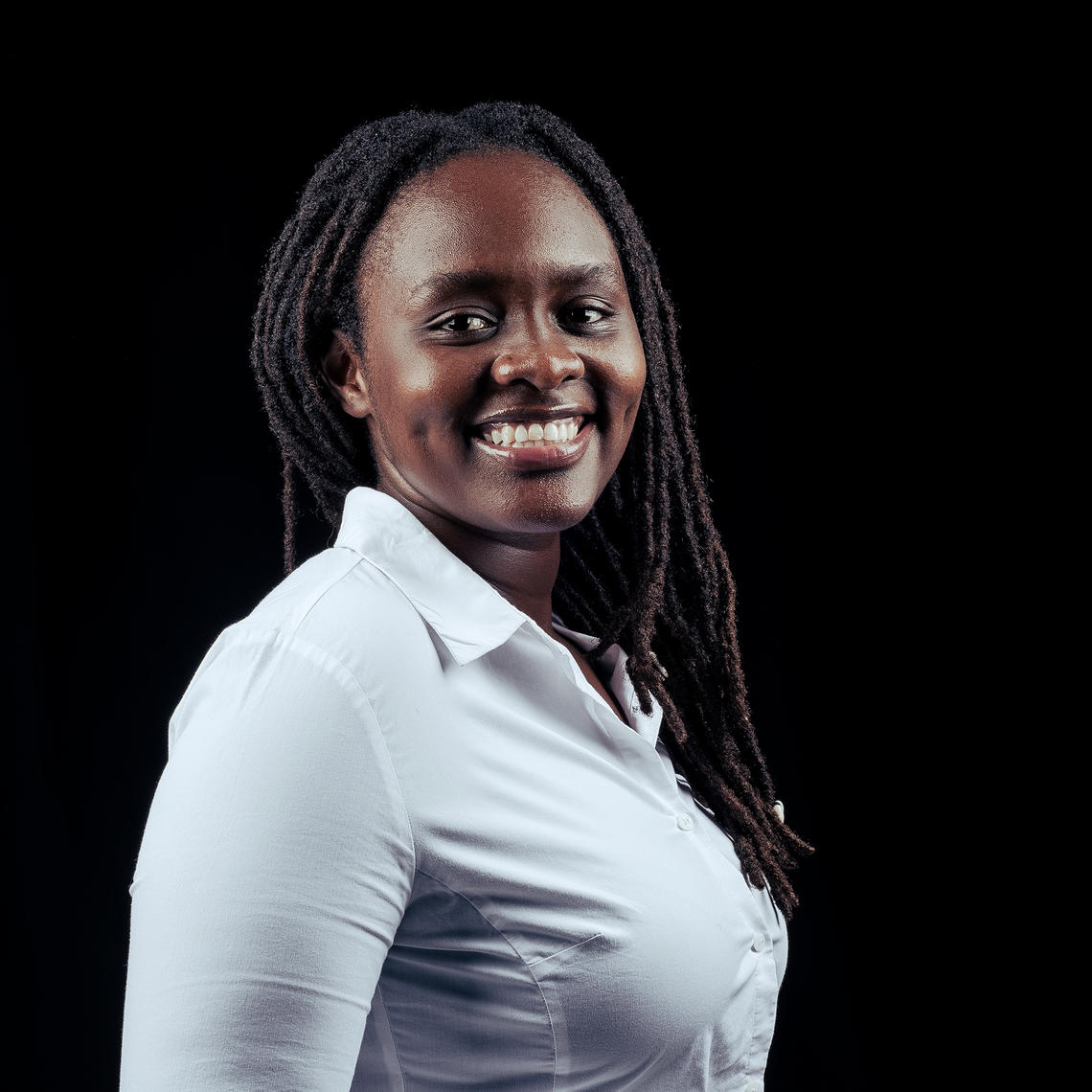 Lilian Tuhumwire Mubangizi, MPH – Training Program & Research Associate
Lilian completed her Master of Public Health in Epidemiology, at the University of Cape Town. Her graduate thesis explored the relationship between fertility intentions, contraceptive use and repeat pregnancies among women living with HIV in Cape Town, South Africa. She has experience as a Data Analyst at the University of Cape Town, a Research Coordinator at the Research Center for Adolescent and Child Health and a Market Shaping Analyst at Results for Development in Tanzania. 
As a training program and research associate with the team, Lilian is helping to coordinate the prestigious CIHR National Cohort Training Program (https://cihr-irsc.gc.ca/e/52583.html)
Adrijana D'Silva, PhD - Postdoctoral Associate
Dr. Adrijana D'Silva is a Health System Impact Fellow with the Primary Health Care Integration Network Strategic Clinical Network, Alberta Health Services. She is a health services researcher by training, specializing in digestive diseases and chronic disease management. In 2022 she completed her PhD in Health Services Research from the Department of Community Health Sciences at the University of Calgary. 
Adrijana is passionate about healthy living and inspiring others to improve their physical and mental well-being. She is interested in working with patients and their healthcare providers to design, implement, and evaluate complex healthcare interventions and clinical care pathways.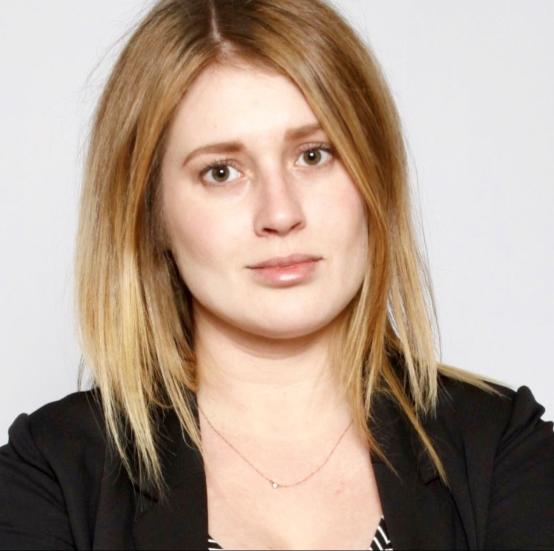 Elena Lopatina, MD, PhD – Postdoctoral Associate
Dr. Elena Lopatina is a Health System Impact Fellow with the Alberta Pain Strategy, Alberta Health Services. She is a physician by training, specialized in Internal Medicine and Cardiology, and holds a Master's Degree in Business Management and Economics. In 2021 she completed her PhD in Health Economics from the Department of Community Health Sciences at the University of Calgary.  
She is interested in the evaluation of complex healthcare interventions such as models of care delivery and clinical pathways. She brings an in-depth understanding of health systems provincially, nationally and internationally, clinical knowledge and extensive experience in applied health economics and health services research.  
Funding
2021 Canadian Institutes of Health Research Health System Impact Post Doctoral Fellowship
2019 - 2022 Canadian Institutes of Health Research Frederick Banting and Charles Best Canada Scholarships – Doctoral Award (CGS-D)      
Awards
2018 Arthritis Alliance of Canada Research Excellence PhD Student Award. 
2019 - 2022 Canadian Institutes of Health Research Frederick Banting and Charles Best Canada Scholarships – Doctoral Award (CGS-D)
2018 - 2019 Canadian Institutes of Health Research Health System Impact Fellowship 
2017 International Society For Pharmacoeconomics and Outcomes Research (ISPOR) Student Travel Grant 
2017 Canadian Agency for Drugs and Technologies in Health (CADTH) Student Travel Award 
2017 - 2019 Mitacs Accelerate Internship Award 
2016 International Society For Pharmacoeconomics and Outcomes Research (ISPOR) Student Travel Grant 
2016 - 2017 Queen Elizabeth II Graduate (Master's) Scholarship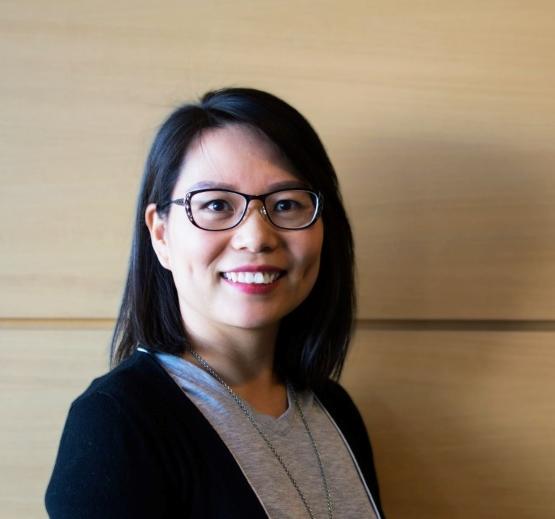 Xiaoxiao Liu, PhD – Postdoctoral Associate
As a health geographer and health services researcher, Dr. Xiaoxiao Liu is passionate about health equity in access to care and determinants of health with the application spatial analysis, statistics, epidemiological analysis, and geographical information systems. Xiaoxiao's research focuses on how the determinants of health affect health care utilization and health care accessibility. Currently, Xiaoxiao is a Health System Impact Postdoctoral Fellow at the University of Calgary, embedded within the Primary Health Care Integration Network within Alberta Health Services. Xiaoxiao's project aims to improve access to care for patients with rheumatoid arthritis by identifying service gaps between primary and specialty care.  
She developed a geospatial framework to analyze the spatial pattern of the prevalence of osteoarthritis, comorbidities, rheumatoid arthritis, health care utilization and accessibility. Her work examined associations of health outcomes with built environment, socioeconomic status, indigenous ethnicity, and rural-urban status. 
Xiaoxiao completed her Ph.D. in Geography from the Department of Geography, University of Calgary, with a research interest in the effect of air pollution on myocardial infarction. She held a Master of Engineering in Cartography and Geographic Information Science, and a Bachelor of Science in Environmental Sciences.  
ORCID: https://orcid.org/0000-0003-2479-897X 
Funding
2021 - 2023 Health System Impact Postdoctoral Fellowship
2018 - 2020 O'Brien Institute of Public Health Postdoctoral Scholarship
2018 - 2020 McCaig Institute Postdoctoral Scholarship
2018 - 2020 Cumming School of Medicine Postdoctoral Scholarship
2012 - 2016 Alberta Innovates Graduate Student Scholarships-Alberta Innovates
2015 Queen Elizabeth II Graduate Scholarship 
Awards
2017 Best Presentation-Spatial Knowledge Information Canada 2017 Conference
2016 Faculty of Graduate Studies Travel Award, University of Calgary
2013 - 2016 Geography Excellence Awards, University of Calgary                                                                                                                                             
Darren Mazzei, MPT – PhD Candidate
Darren received a Master of Physical Therapy from the University of Saskatchewan and Bachelor of Science, Kinesiology from the University of Victoria. He is interested in using health economics methodology to inform resource decisions in Alberta's learning health system. Darren's thesis project is conducting an economic evaluation of the Good Life with Osteoarthritis in Denmark (GLA:D) program to estimate the value for money and affordability of first-line therapies for people living with osteoarthritis in Alberta. This research will provide foundational knowledge to support decision-makers as they strive to achieve the quadruple aim: better outcomes, better experiences, better quality, and better value for money. 
Funding
2019 - 2022  Arthritis Society Training Graduate PhD Salary Award 
2018 - 2022 Cumming School of Medicine Graduate Student Scholarship 
2018 Mitacs Accelerate Internship 
Awards 
2020 Canada Bone and Joint Conference Presenter Award – Top Presenter in MSK Rehab Research Award 
2020 McCaig Institute Open Access Fund 
2020 MDCH 1st Author Publication Award Application 
2019 3 Minute Thesis – University of Calgary Top 10 Finalist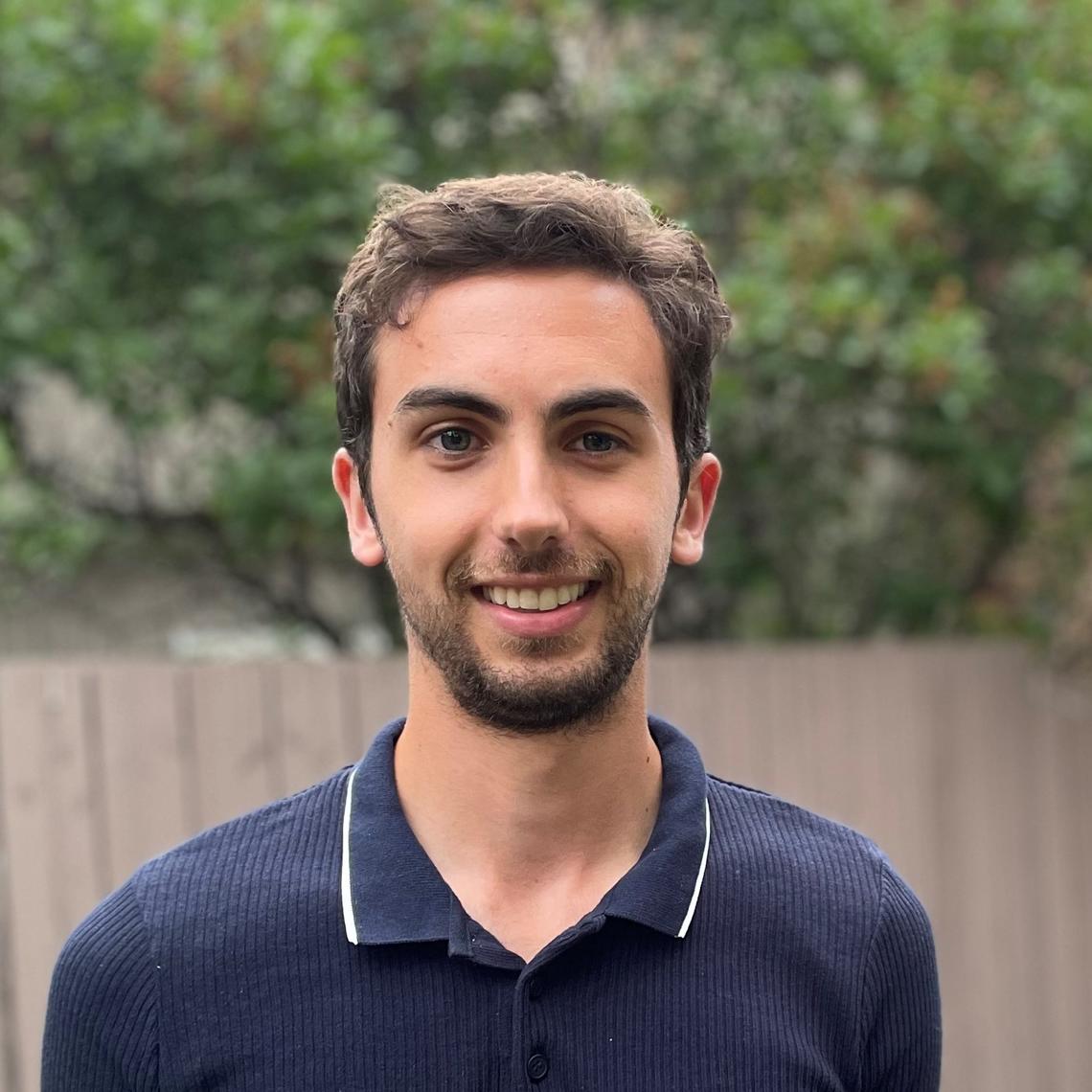 Stephen Cantarutti, PhD – Postdoctoral Associate
Stephen's PhD research followed two primary tracks, both in the broader domain of behaviours in health: trust in healthcare systems and alcohol attentional bias. Stephen's research attempted to address two primary questions, corresponding to the two subject areas: how can healthcare systems communicate in ways that engender trust amongst patients; and can social priming effectively induce alcohol attentional bias? Stephen's thesis was entitled, Behaviours in Health: Assessing Trust and Attentional Bias in Health-Related Contexts.
Prior to completing his PhD, Stephen successfully completed his MSc in Behavioural Economics at City, University of London, earning his degree, with merit, after submitting his dissertation entitled, Controlling Alcohol Attentional Bias: Can Social Priming Induce AAB?
Finally, Stephen is also a graduate of the Schulich School of Business at York University, having completed his Bachelor's of Business Administration in 2016 with degree specializations in both Economics and Organizational Behaviour.
In his postdoctoral research, Stephen is interested in building a bridge between existing behavioural research and health preferences work, explored specifically through discreet choice experiments.
Sarah Cooper, BIE – MSc '22
Sarah completed her Bachelor's Degree in International Economics at the University of British Columbia. Her seminal paper looked at the effect of birth spacing on child health in Ethiopia using a Demographic Health Survey dataset. 
Sarah's master's thesis seeks to evaluate the key performance indicators in juvenile idiopathic arthritis to improve quality of care. This research includes conducting an extensive electronic chart review to evaluate the feasibility of measuring these key performance indicators in routinely collected data.
Funding
2020 - 2022 Genome Canada funded UCAN-CURE Precision Decisions for Childhood Arthritis
Awards
2021 MDCH Achievement Award 
2020 MDCH Graduate Program Entrance Award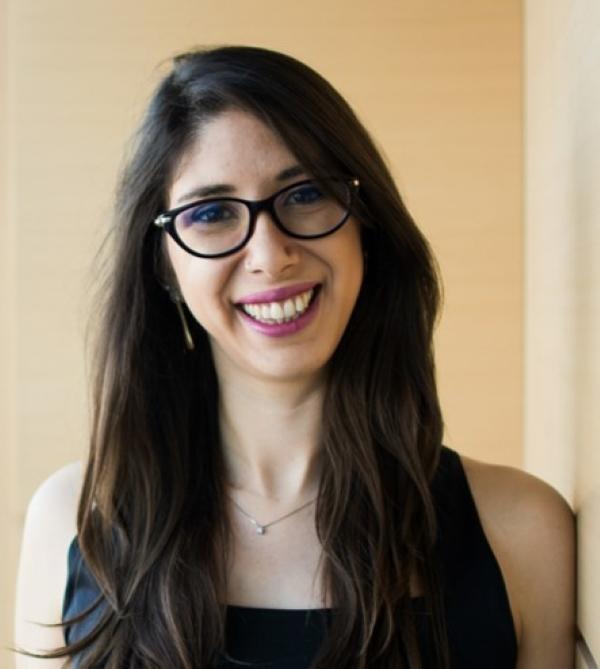 Luiza Grazziotin, MSc – PhD '22
Luiza earned a MSc in Cardiovascular Sciences and a BSc in Pharmacy from the Federal University of Rio Grande do Sul, located in Porto Alegre, Brazil. Her master's research project involved measuring the incidence of cardiotoxicity in patients diagnosed with breast cancer being treated with trastuzumab, a biologic therapy. 
Her research interests include simulation modeling, personalized medicine, and treatment of children with juvenile idiopathic arthritis. Her project is focused on juvenile idiopathic arthritis personalized care using simulation modeling and cost-effectiveness analysis. 
Funding 
2020 - 2022 Alberta Innovates Graduate Studentship 
2020 - 2021 Eyes High International Doctoral Scholarship 
2018 - 2019 Training Graduate PhD Salary Award 
2017 - 2018 Strategy Patient-Oriented Research (SPOR) Studentship 
Awards
2021 Best abstract by Post-Graduate Trainee at Canadian Rheumatology Conference 
2020 Alberta Children Health Research Institute Trainee Research Visit 
2020 Canadian Agency for Drug and Technologies in Health Symposium Travel Grant 
2019 Community Health Sciences First Author Award 
2019 Community Health Sciences Achievement Award 
2018 International Health Technology Assessment Meeting Travel Grant 
2018 International Society of Pharmacoeconomics and Outcomes Research (ISPOR) Travel Award 
2017 Canadian Agency for Drug and Technologies in Health Symposium Travel Grant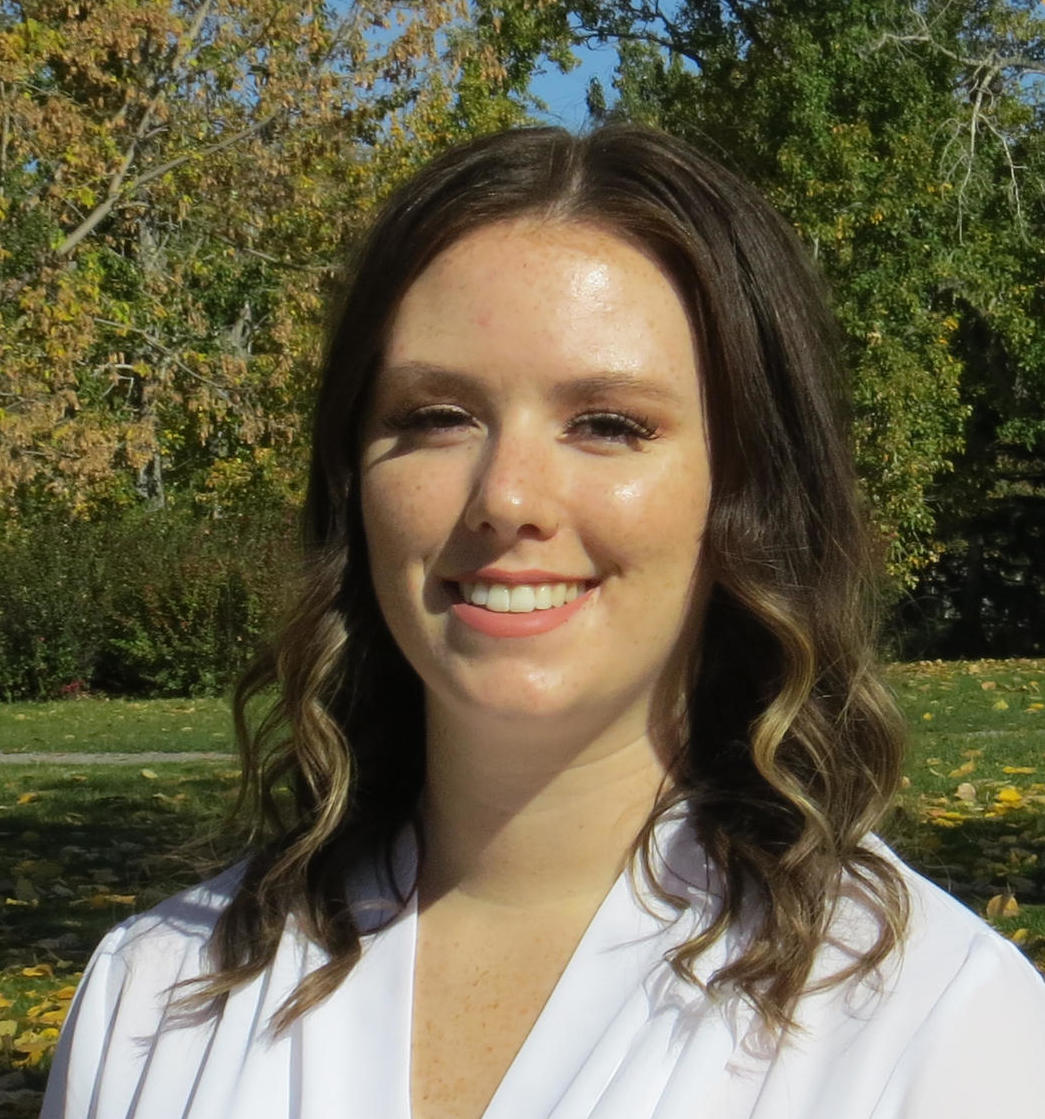 Bryanne Kennedy, BS – MSc '21
Bryanne completed her Bachelor's Degree in Biology and a Minor in Business at St. Mary's University. Her capstone research project involved designing a lab that crossed over between introductory chemistry and biology. It was centred around zinc hyperaccumulation in plants and the applications for phytoremediation.   
Her research interests include stated preference methods (such as discrete choice experiments) and the non-surgical management of osteoarthritis. Her master's thesis research seeks to understand what people with hip and knee osteoarthritis consider when choosing non-surgical management strategies and to explore their beliefs about who and what influences their OA symptoms and progression. This research involves conducting formative qualitative work, including semi-structured interviews with patients, that will inform a subsequent discrete choice experiment.     
Funding 
2019 - 2021 CIHR grant: "Towards a patient-centered system: Integrating preferences of patients with osteoarthritis into evaluation of health services interventions to improve patient outcomes and health system efficiency"  
Awards 
2021 Faculty of Graduate Studies Achievement Award  
2021 William H. Davies Medical Research Scholarship (declined)  

2021 University of Calgary Graduate Studies Scholarship  

2020 John William Cooke Graduate Scholarship  

2020 Faculty of Graduate Studies Achievement Award  

2019 ACHRI Research Trainee Visit Award