The Microscopy and Imaging Facility (MIF) is a state-of-the-art imaging lab located within the Cumming school of Medicine. As part of the Department of Cell Biology and Anatomy, headed by Dr. Benedict Hallgrimmson, our mission is to provide users with access to state-of-the-art imaging equipment, services, training and consultation to enable cutting-edge microscopy research.
The instruments at the MIF are operated and maintained under the guidance of experienced technologists. Currently, we offer electron microscopy (TEM), scanning electron microscopy (SEM), super resolution light microscopy, atomic force microscopy (AFM), including single cell force spectroscopy (SCFS) and advanced image analysis and processing for three-dimensional electron and light microscopy. The use of equipment is based on a fee for service basis. Users can take advantage of full-service support (all work carried out by our staff) or may be trained to use the equipment themselves on an hourly basis.
Staff at our facility are fully trained and can offer guidance with experimental design, tissue sectioning, sample preparation, data analysis and interpretation, and equipment training. Oftentimes, we employ our network of experts to provide additional value to users of our facility. For example, we regularly engage pathologists to help users understand the ultrastructure of tissue samples. We also have a formal collaboration with Bruker Nano GmbH (a subsidiary of Bruker).
While our facility primarily serves the faculties of Medicine and Veterinary Medicine, we have extensive experience working with researchers from Geological, Mechanical, Electrical, and Chemical Engineering departments. We also frequently do analysis for the Oil Industry and hold experience working with diverse biological samples including anthropological and paleontological materials, plant and animal tissue, and more.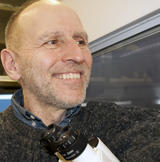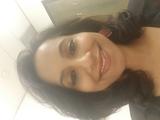 Dr. Priyanka Ganguli Mukherjee (Facility Coordinator)
Phone: (403) 210-8750
Email: Pmukherj@ucalgary.ca