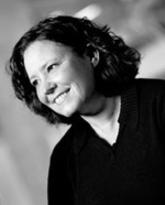 Rebekah DeVinney
Associate Professor
Department of Microbiology Immunology and Infectious Diseases
Courses
Potential Graduate Supervisor
Research and teaching
Activities
Extraintestinal pathogenic E. coli ST131 (ExPEc ST131) pathogenesis and ecology. ExPEc ST131 is a predominant E. coli sequence type associated with millions of multi-drug resistant infections worldwide. Little is known about the molecular basis for ExPEc ST131's success or its environmental reservoirs. The DeVinney lab is part of a multi-national team examining ST131 transmission dynamics. Our research is focused on determining the contribution of genomic elements unique to ST131 on its fitness and virulence. We are also examining whether household dogs can serve as an asymptomatic reservoir for ST131, and its survival within water treatment facilities.
Vascular transmigration by Borrelia bergdorferi. Borrelia bergdorferi, a causative agent of Lyme disease, is disseminated to a variety of organ systems via the vasculature. Little is understood about the mechanism used by Borrelia to exit the vasculature, and therefore this is the focus of collaborative studies within the DeVinney and Chaconas laboratories. We are using in vitro and in vivo approaches to identify pathways targeted by Borrelia to cross the vascular endothelial barrier, and the Borrelia factors involved.
E. coli and acute hemorrhagic gastroenteritis (HGE) in dogs. Gastroenteritis is a common illness in companion dogs prompting veterinary visits. A variety of pathogens are associated with HGE, with the role of E. coli increasingly appreciated in dogs of all ages. Work in our lab is focused on characterizing E. coli isolates associated with HGE and determining their virulence mechanisms using genomic, cell biology and biochemical approaches.
Vibrio parahaemolyticus interactions with molluscan and mammalian hosts. V. parahaemolyticus is an important cause of gastroenteritis resulting from the consumption of raw or undercooked shellfish. In contrast, in the marine environment, V. parahaemolyticus asymptomatically colonizes filter feeding shellfish such as oysters and mussels. V. parahaemolyticus interacts differently with molluscan and mammalian phagocytes, and a focus of our group is to understand the molecular mechanism of these differences.