Our Team
The Developmental Psychobiology Lab is a multi-disciplinary team of students and researchers operating out of the Owerko Centre at the Child Development Centre.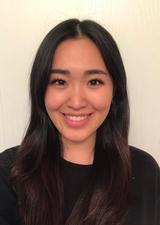 Jessica Park
Honours Student & Research Assistant
B.Sc. in Psychology, University of Calgary (expected graduation 2021)
Project Title: Buffer Effect of Social Support on Prenatal Anxiety and Preterm Birth during the COVID-19 Pandemic
seyeon.park@ucalgary.ca
Jessica was born in South Korea and moved to Calgary at a young age. She will be completing her 2020-2021 honours project under the supervision of Dr.Giesbrecht. Her current research interest lies in the effects of the covid-19 pandemic on pregnant mothers' stress levels, and how these changes may affect birth outcomes of their children. She has also joined the team as a research assistant to support ongoing projects in the lab.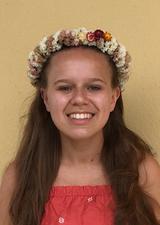 Marina Ferreira
Honours Student
B.Sc. in Neuroscience (Honours), University of Calgary (expected graduation 2021/2022)
Project Title: The Effects of Antenatal Maternal Cortisol and Depression on Child Neurodevelopment
marina.ferreira1@ucalgary.ca
Marina was born and raised in Calgary and is in her fourth year of neuroscience at the University of Calgary. Her research interest is in understanding the connection between the brain and behaviour, particularly in the context of neurodevelopment and mental health.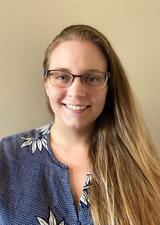 Melinda van Sloten
Research Coordinator
T. 403.441.8470
mmzwart@ucalgary.ca
Melinda graduated with distinction from the University of Calgary with a B.A. in Psychology. She originally joined the DevPsychLab as a research assistant in 2012. After several years away, she rejoined the lab in 2020. Her primary interests are in child and youth mental health, developmental assessment, and school-based mental health. 
Angélica Boucher
Research Assistant
angelica.boucher@ucalgary.ca
B.A. Psychology (Honours), St. Mary's University (expected graduation 2021)
Angélica was born in Québec but moved to Calgary when she was a toddler. She is currently in her fifth year of psychology at St. Mary's University. Her research interests include the psychological impact of equine sports and equine therapy, neuropsychology, cognitive rehabilitation, and the impact of COVID-19 on mental health.
Emily Hall
Research Assistant
emily.hall1@ucalgary.ca
Emily graduated from the University of Calgary with a BSc in Biological Sciences. Her research interests have included insect biodiversity, the factors associated with adolescent vaping behaviour and addiction, and adolescent vaping cessation strategies. Currently, she has joined the team to assist in researching the impact of COVID-19 and the pandemic on child development.