The Office of Faculty Development and Performance is all about helping faculty soar. Whether your focus is research, teaching, administrative leadership, clinical work, or a combination of those, we're invested in your success. Once we meet you at New Faculty Orientation, you can't get rid of us! If you have questions about anything or everything related to your role at the university, we'll get you the answers or find the people who can. We support faculty reporting and analytics, career development, leadership development, and teacher development.  We offer resources, workshops, programs, and consultations for full-time academic staff and faculty members with adjunct/clinical appointments. We want to hear your new ideas for useful resources and programs and we'd love to hear about a workshop or session that you'd like to facilitate for faculty. Reach out today!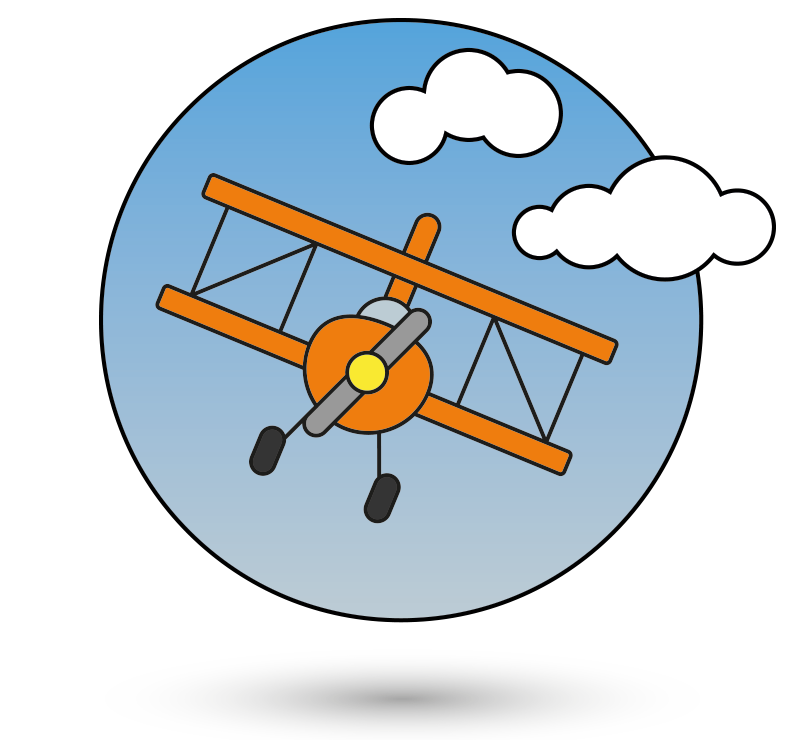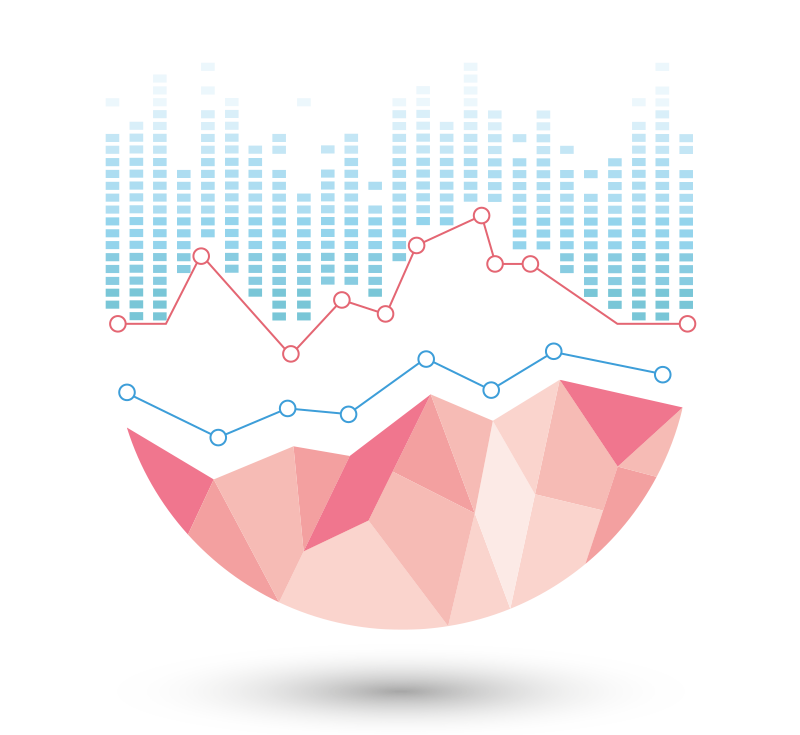 What does Faculty Analytics do?
Faculty Analytics provides support for the management, analysis and reporting of public and private data to research and business units within the CSM and throughout the university. If you would like assistance in these areas, please reach out today!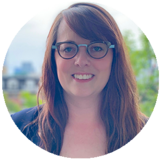 Dr. Sarah Anderson
Scientist Educator
Dr. Sarah Anderson is an instructor with the Department of Cell Biology and Anatomy and is a Scientist Educator with the OFDP Team. Sarah's neuroeducation-based research seeks to inform teaching and learning by understanding the biology of learning. This approach combines neural (EEG), biometric (eye-tracking), and behavioural data as novel proximal measures of learning in higher education. She uses this evidence to inform best practices and applies lessons learned in her approaches as an anatomy educator in medical and undergraduate programs. Sarah also enjoys curriculum development, brainstorming new ideas with colleagues, and serves on several educational committees. Outside of work, Sarah spends time playing with clay in the pottery studio, growing plants, travelling, and connecting with family and friends.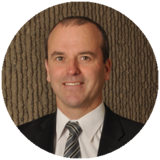 Dr. Sylvain Coderre
Director, Teacher Development
Dr. Coderre joined CSM in 1997 in the Department of Medicine, Division of Gastroenterology and served in numerous teaching and educational leadership roles.  Now a Professor, he most recently served as the Associate Dean of Undergraduate Medical Education. Dr. Coderre is a highly respected teacher, leader and colleague, and has been recognized for his excellence through many awards. When not at work, Sylvain can be found on a curling rink, at the Olympic Oval speed skating, or on a softball diamond coaching his daughters team.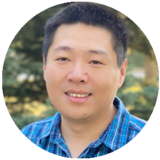 Dr. Ji Guo
Data Specialist
Ji is an educational research methodologist who blends statistical rigour with pragmatic and robust analytic solutions to bring unique insights into individual experience, behaviour, assessment, engagement, and business operation issues and their impacts on organizational performance. His focus has been on teaching/learning improvement, learning analytics, and context-based machine/deep learning in higher education. Besides Ji's professional interests, he is a pilot and does aerobatic flights at local fly-ins and flyovers before football games with his kiddos as co-pilots. He also enjoys spending time with his family and doing nothing at home.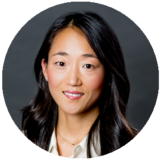 Dr. Lea Harper
Program Evaluator
Dr. Lea Harper is a respirologist and lung transplant specialist. She completed her advanced clinical fellowship at the University of Toronto. Her academic interest include medical education, and she is currently completing her master's degree in medical education through Johns Hopkins University. In addition to her clinical and academic interests, Lea enjoys travel and good food. While she used to enjoy marathon running, she now spends much of her spare time running after her toddlers.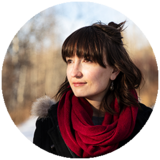 Kenna Kelly-Turner
Senior Consultant, Precision FacDev
Kenna has been with UCalgary since 2013 and with OFDP since 2017 – previously as manager and now consulting and facilitating by request. As a doctoral student in adult learning and senior specialist in Health Equity and Systems Transformation, Kenna's research and work focuses on policies, procedures, and educational initiatives to combat oppression, introduce equity, increase safety, and improve our learning community. Kenna also leads the Health Professions Education Leadership stream of the Precision Health graduate program, bringing together her passion for transdisciplinary collaboration and best practices in adult education for health professionals.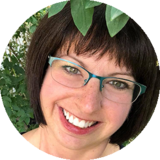 Danielle Kiss
Administrator
Danielle joined OFDP in early 2019 after spending a year learning the intricacies of being a CSM administrative assistant while working for two prolific and successful researchers. She brings many years of administrative experience to the OFDP team, having been an office manager and technical editor for forensic engineers/accident reconstructionists in her pre-UCalgary career.
In her off-campus life, you can find Danielle digging in her garden, camping in Kananaskis, volunteering in her community, and being a super enthusiastic hockey mom!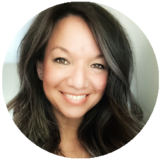 Dr. Kiara Mikita
A creative and playful educator, Kiara has been with UCalgary since 2017 when she became the Inaugural Postdoctoral Scholar at the Taylor Institute for Teaching and Learning after completing a doctorate studying sexual violence. She then worked with the Association of Alberta Sexual Assault Services, and with Faculty of Social Work and CSM's Precision Health Program before joining the OFDP as the Sexual Violence Educator. Her current role, split between CSM and AHS, brings together Kiara's passions for and expertise in sexual violence and in teaching and learning, allowing her to raise relaxed eyebrows, engagingly frustrate established social sensibilities, and gently help retract jut jaws while building capacity and community among people interested in ending sexual violence.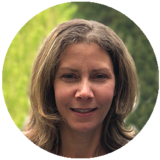 Dr. Marcy Mintz
Clinician Educator
Dr. Marcy Mintz is a Clinical Professor and a general internist with over 20 years of clinical experience at the Foothills Medical Centre. She has a strong interest in education, with previous roles as the Internal Medicine Clerkship Director (2006-2011) and Internal Medicine Program Director (2015-2021). She has also been involved with the RCPSC written exam committee (2001-2007) and has been a RCPSC oral examiner since 2012. She enjoys her roles as a Master Teacher, student academic coach, and resident academic advisor. Dr. Mintz has received numerous awards at the undergraduate, postgraduate, departmental, faculty, and national level. When not at work she enjoys cooking, going for long walks with her westie, and spending time with her three boys and her husband.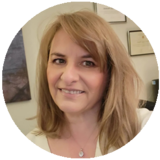 Terri Moleski
Program Operations Lead
Terri Moleski is the Program Operations Lead for OFDP.  Terri's role focuses on Teaching Excellence in Medical Education, CSM Leadership Program, EDI Programs and other programs or workshops within the Office of Faculty Development and Performance. She supports, all learning, eLearning design, and administration, facilitating the successful execution of collaborative faculty development programming and coordinating effective communication, and opportunities for faculty development.  Terri is currently pursuing a Bachelor of Arts at the University of Calgary, she holds a Diploma in General Business Administration as well as certificates in both Professional Management and Adult and Community Education with a focus on eLearning. When not at work Terri enjoys a variety of artistic mediums and dog sports with Blue, the Corgi.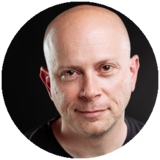 Luigi Riscaldino
Faculty Development Support Specialist
Luigi joined the OFDP in 2020 as the Faculty Development Support Specialist. With the University of Calgary in one form or another since 1997—when he arrived in Calgary from Montreal—Luigi has experienced what it is like at UCalgary to be a graduate and undergraduate student, part-time and full-time employee, and even a standardized patient. He has worked on main campus, at the Foothills campus, and beyond. He brings his wide-ranging university experience to the OFDP and enjoys helping the team out on many exciting initiatives in addition to providing support with academic reporting. Luigi volunteers as a Local 52 council member and, when not at the university, he divides his time between hanging out and travelling with his family, (slowly) continuing his studies at the university, and pursuing his acting career in theatre, film, and television.