WISHES
Wellness Innovation Scholarship for Health Professions Education and Health Sciences (WISHES)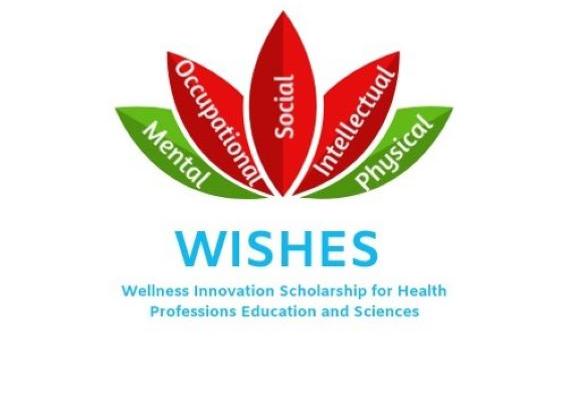 WISHES
The Wellness Innovation Scholarship for Health Professions Education and Health Sciences (WISHES) is a virtual laboratory aimed at enhancing the learning experience at CSM by reducing stigma related to illness and creating a safe culture for help seeking. WISHES engages key stakeholders across the CSM, the University, as well as across the province and country to advocate for a more accessible and sustainable approach to managing learner wellness and illness. WISHES is bringing together practitioners and scholars alike to collaborate on learner wellness projects focused on the areas of mental health, physical health, occupational health, social health and intellectual health.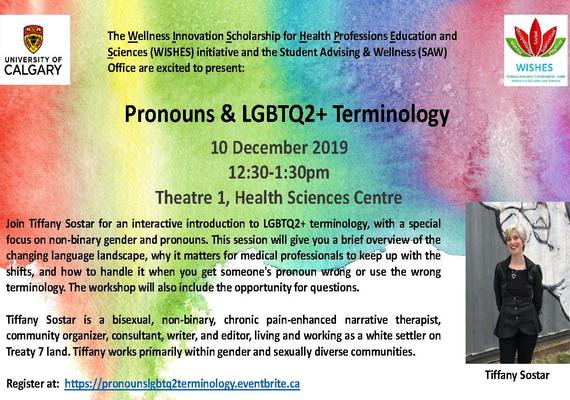 Pronouns & LGBTQ2+ Terminology
Join Tiffany Sostar for an interactive introduction to LGBTQ2+ terminology, with a special focus on non-binary gender and pronouns. This session will give you a brief overview of the changing language landscape, why it matters for medical professionals to keep up with the shifts, and how to handle it when you get someone's pronoun wrong or use the wrong terminology. The workshop will also include the opportunity for questions.