CSM Legal
(Research Services)
Now Serving Agreements submitted on:
> Non-clinical: October 19, 2023
> Clinical: October 4, 2023
> Multi-site: October 23, 2023  
   (investigator initiated)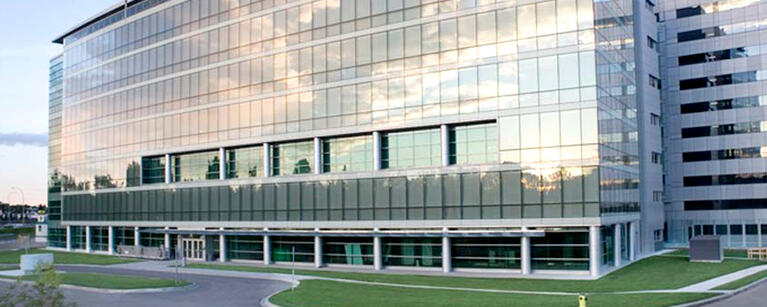 Coming Soon - New Submission Process Through IRISS
The Cumming School of Medicine (CSM) Legal team works to advise on, draft, review and negotiate contracts for medical research and clinical trials.
Our office supports researchers with a variety of research agreements, including (but not limited to):
Amendments
Non-Disclosure Agreements (NDAs)
Clinical Research Contracts (CRCs)/Clinical Trial Agreements (CTAs)
Non-Clinical Research Agreements
Research Grant Agreements 
Sub-Contracts/Sub-Grants
Data Transfer Agreements (DTAs)
Material Transfer Agreements (MTAs)
Service Agreements 
Master Agreements
Sub-Site Agreements
We can help - whether you need assistance with one of the above agreements, aren't sure which agreement you require, or have been provided a document from a research partner/sponsor that requires legal review and signature. 
Learn more about the Types of Agreements we do and do not handle. 
New Submission Process Through IRISS
This fall, the current SharePoint form will be decommissioned and will no longer be used to submit agreements for legal review.
This new intake process will reduce the number of workspaces researchers need to access throughout the study cycle. 
All accepted agreement types will be submitted directly through IRISS, the University of Calgary's research management platform. The CSM Legal module integration will allow researchers to submit, track, correspond, and manage documents related to their agreements all through IRISS.
During this transition period, we will continue to accept submissions through our SharePoint form. Once the new process has been launched in IRISS, all submissions currently in the SharePoint system will continue to be reviewed in the order of submission.
To learn more about this module, please visit how to Submit an Agreement in IRISS on our CSM Legal IRISS information page.
Forms and Other Document Types
For forms or document types that fall outside our list of accepted agreements, please continue to use our Forms Portal. This portal workflow will guide you through specific questions about your document so we can direct you to the appropriate team.
You can also check out our Resources page to get additional information on common forms and who to contact for additional support.