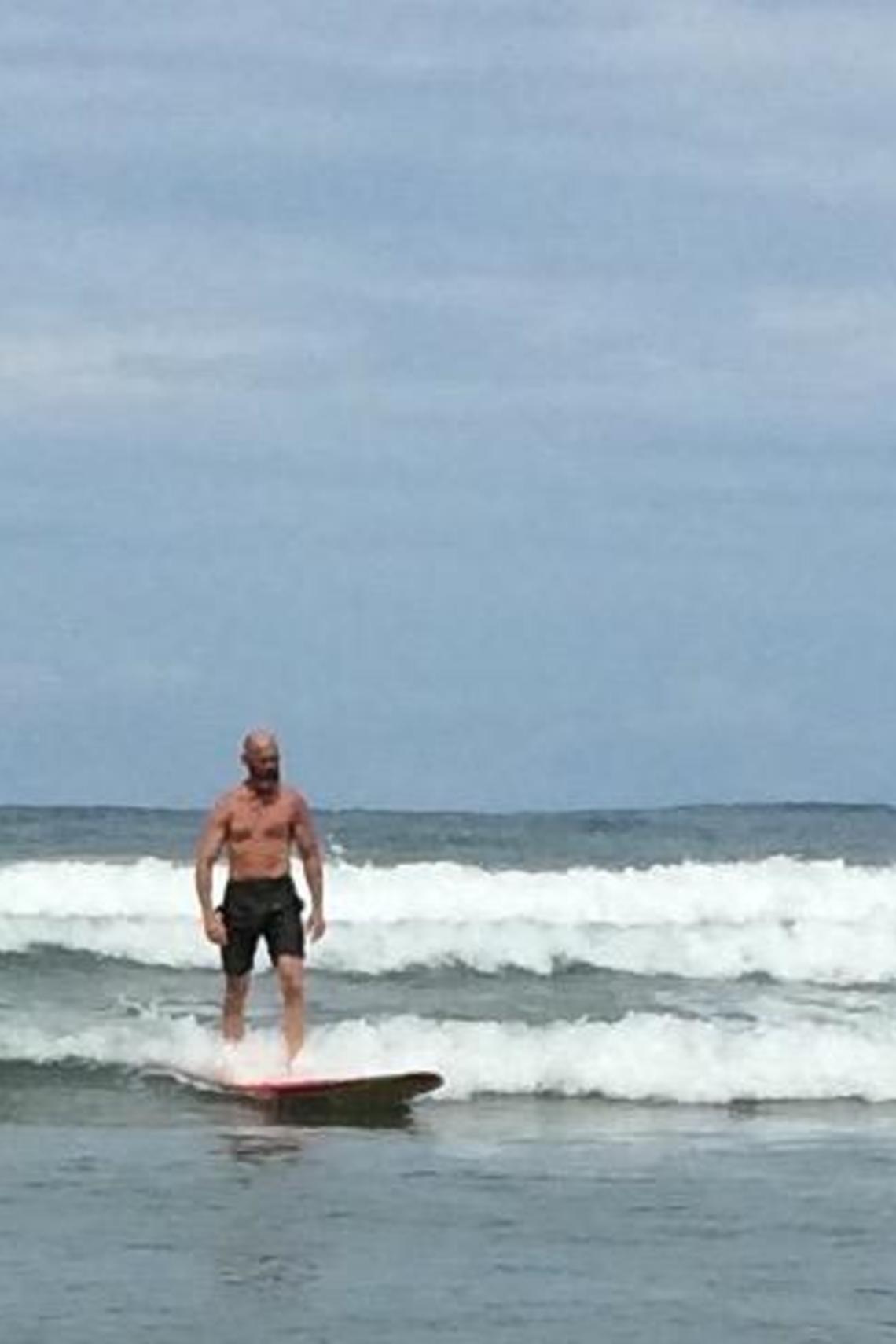 Todd Hill
CSM Affiliation: Sr Instructor & Director of Behavioural Medicine in Family Medicine, I teach mindfulness to residents, med students, U of C Classes, and labs, and run a weekly drop-in mindfulness group for anyone at Cumming School of Medicine.
Interest in Mindfulness: I practice mindfulness about 5 times per week. 
Other Interests: I love the outdoors, music, anything having to do with the water/the ocean, am an amateur boxing coach, try to stand on a surfboard whenever I can, and just learned to ride a motorcycle – aka male menopause management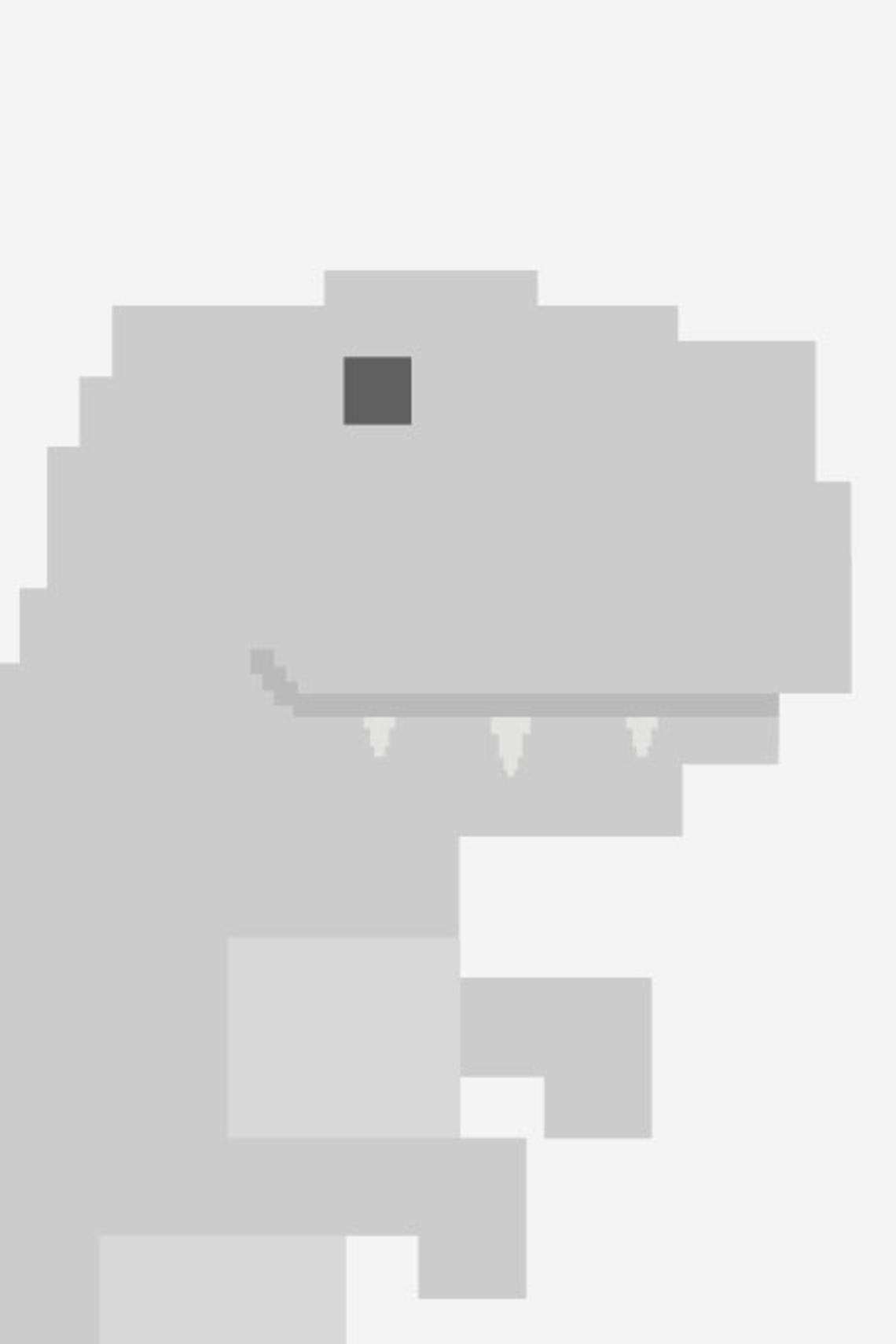 Simrit Brar
CSM Affiliation: Clinical Assistant Professor in the Department of Obstetrics & Gynecology. Graduate Fellow Integrative Medicine University of Arizona.
Interest in Mindfulness: I have always had an interest in Mind Body Medicine. Mindfulness, whether it be a focused practice or small moments in the day, has become so important for me. It has been critical for my work as a high-risk Obstetrician and helps keep me grounded. 
Other Interests: I love spending time with my three children and pup and try to squeeze out as much gardening as I can in our Calgary climate. Pilates is an important part of my daily routine and love traveling with my family.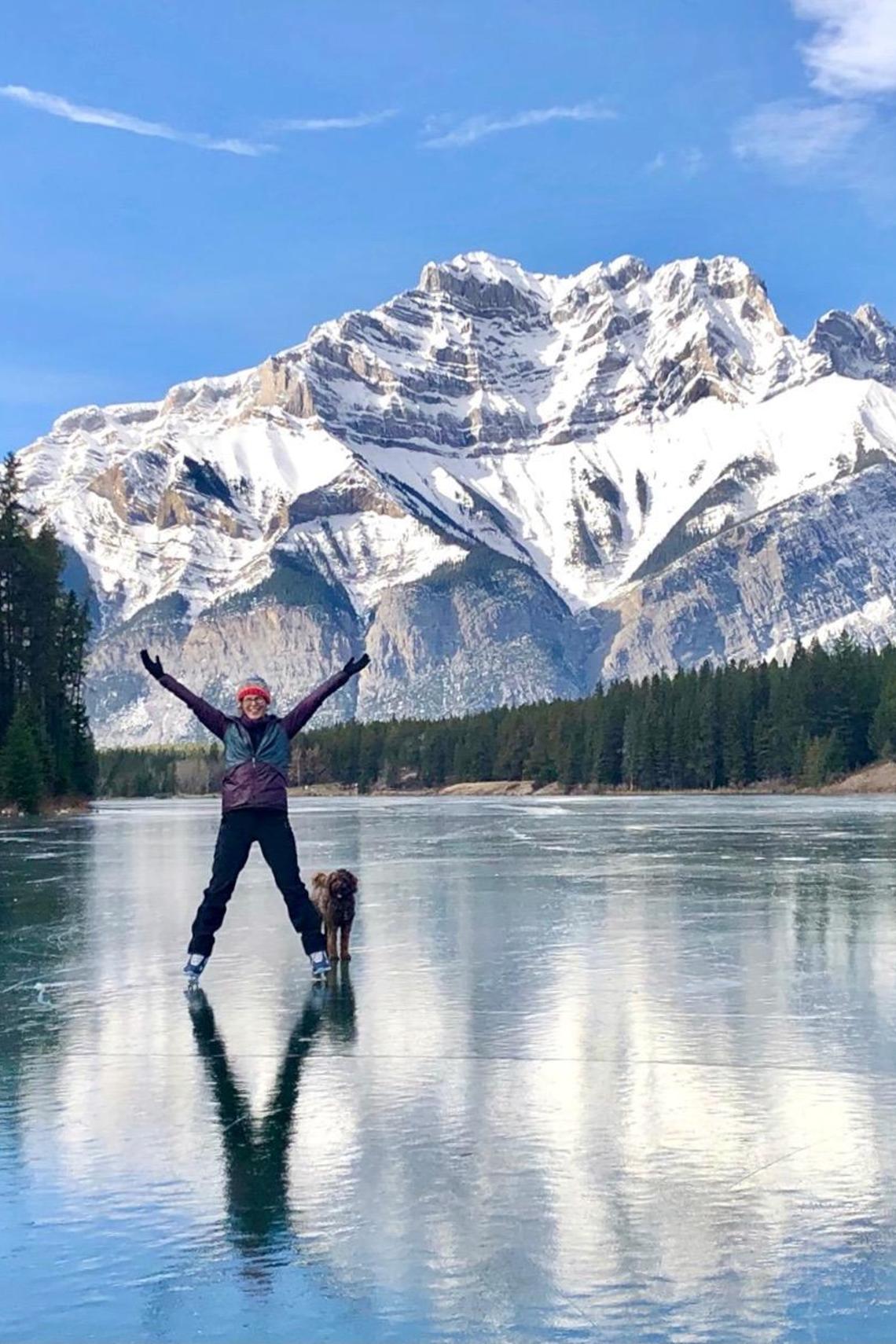 Linda Carlson
CSM Affiliation: Professor, Department of Oncology and Adjunct Professor, Dept. of Psychology
Interest in Mindfulness: I have been a practitioner of Vipassana meditation since 1992, and hatha/ashtanga yoga since about the same time. I conduct clinical trials of in-person, videoconferencing and app-based mindfulness interventions for people with cancer at various stages of treatment and survivorship and supervise research trainees in psychology and medical sciences. I am also a MBSR program instructor since 1998 and developed the mindfulness-based cancer recovery (MBCR) program in the late 1990s.
Other Interests: I live in Canmore and enjoy anything outdoors in the mountains, most notably skiing, hiking, biking, and walking my dog.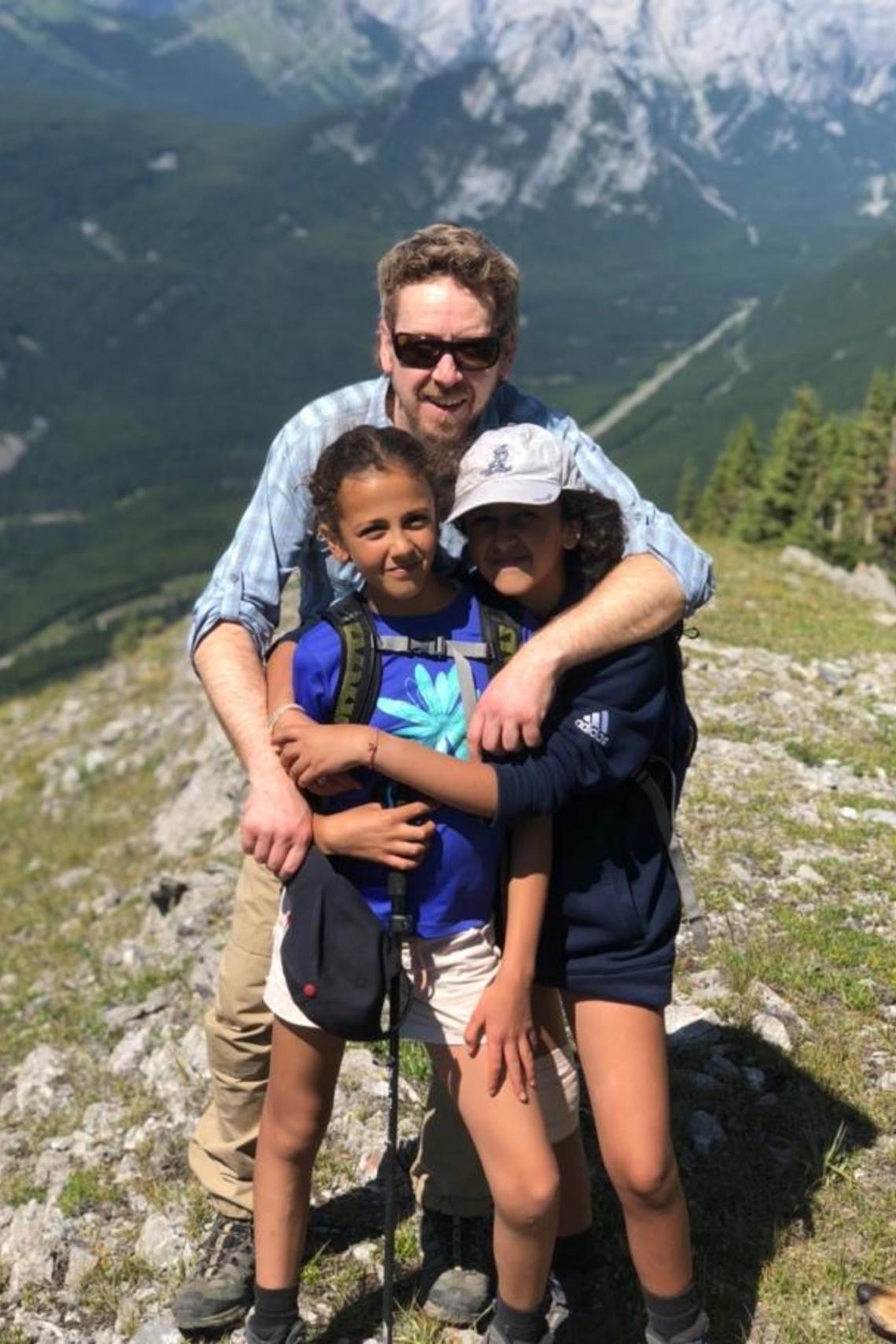 Simon Colgan
CSM Affiliation: full time palliative physician and I have special interest in underserved populations. Originally born bred and buttered in Northern Ireland. Medical training in UK worked from MSF in Afghanistan and eventually moved to Canada in 2007. I founded CAMPP in 2006 (www.campp.ca).
Interest in Mindfulness: 
Other Interests: Interests include hiking, skiing, playing Irish music (flute/guitar/voice)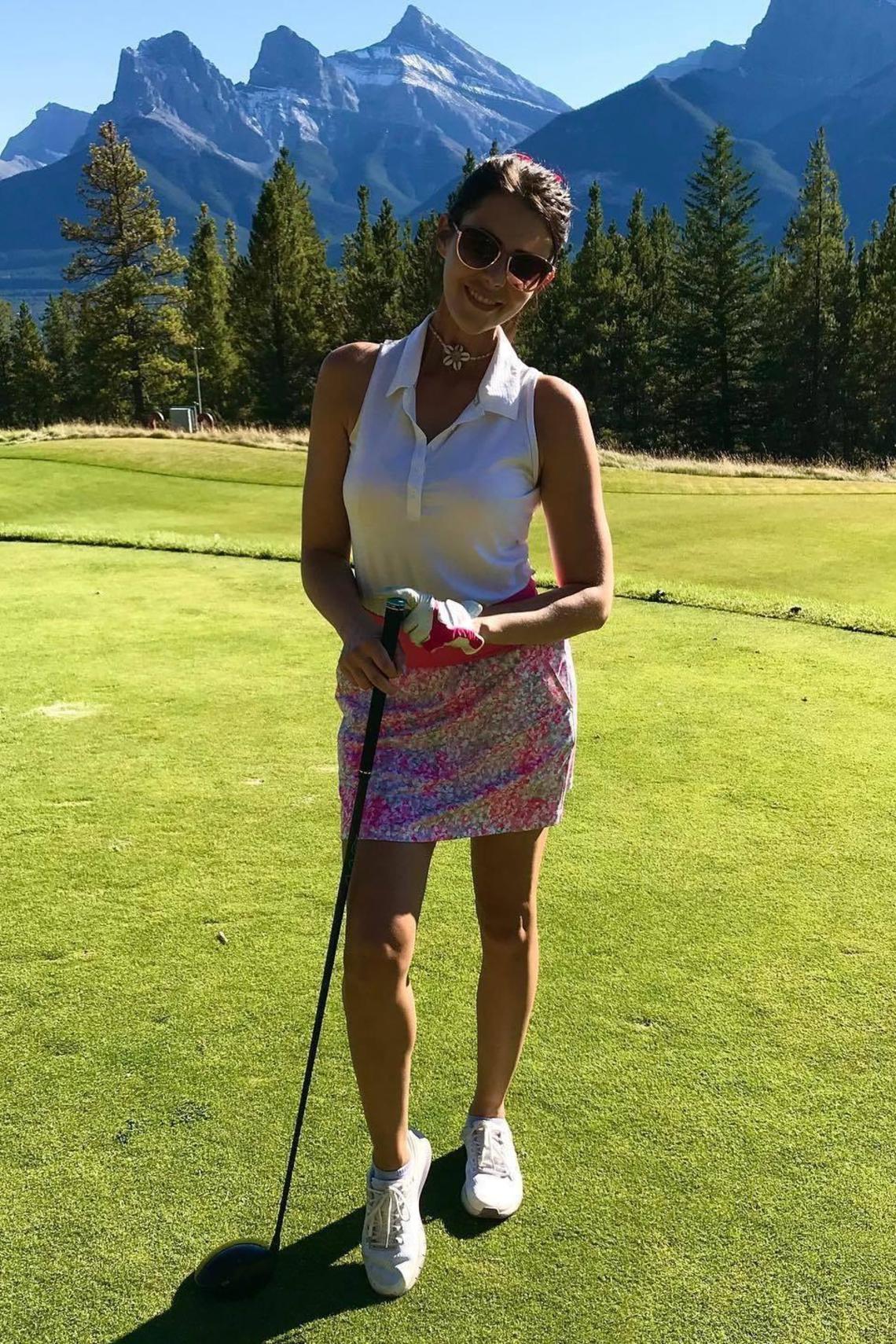 Julie Deleemans
CSM Affiliation: MSc., PhD. Candidate in Medical Science, University of Calgary Cumming School of Medicine.
I'm a stage IV laryngeal cancer survivor, since 2006 at age of 18, and cancer patient advocate. My research focuses on how treatments for cancer affect the gut microbiome, gastrointestinal and psychosocial health in cancer survivors.
Interest in Mindfulness: I (try to) practice daily mindfulness meditation and/or yoga flow each morning. 
Other Interests: I enjoy spending time with my three-legged rescue kitty, Calvin, as well as being active through golf, pole fitness and circuit training in the gym. Cooking/trying new, healthy recipes is also fun!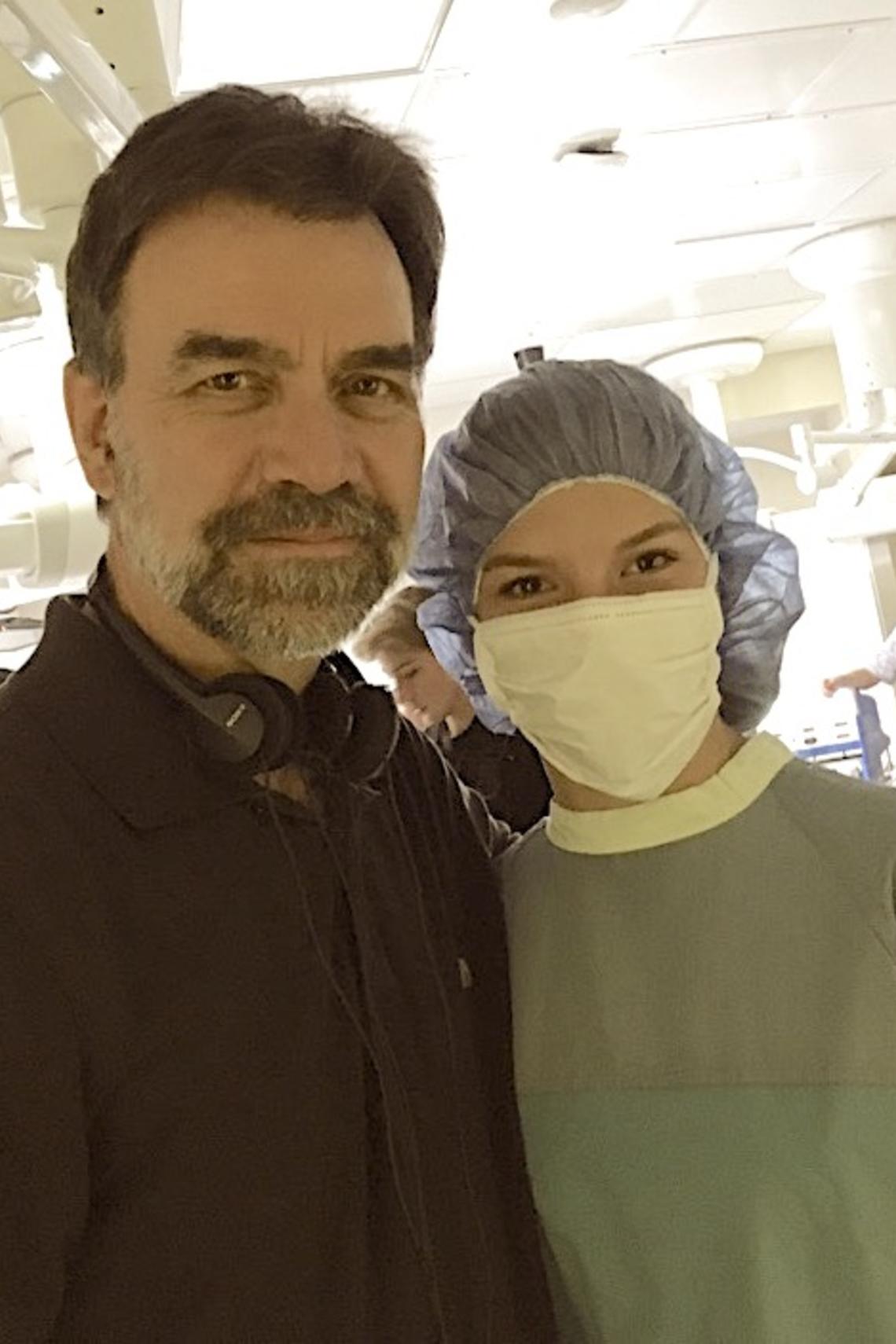 Ward Flemons
CSM Affiliation: Professor and Head, Respiratory Medicine, Department of Medicine. I also teach quality and safety management in the CSM's new Precision Health Program.
Interest in Mindfulness: I have had a 25-year interest in Vipassana meditation practising sporadically over that time period until I decided to sign up for a 2 year Mindfulness Meditation Teacher Certification Program under the direction of Jack Kornfield and Tara Brach in 2021. This has renewed my interest in mindfulness and helped to create a daily practice.
Other interests: My professional career in leading and teaching healthcare quality and safety has introduced me to amazing people who have given so much of themselves, following tragic healthcare experiences in their own lives, to make the healthcare system safer for others. I enjoy spending time with family – my picture is with my youngest daughter on the set of the film, Falling Through the Cracks: Greg's Story (my daughter was an 'extra' in the film) – Greg was an extremely bright, energetic engineer who lost a battle with cancer waiting for a system to get him into treatment. I have had the privilege of working with his family for the last decade.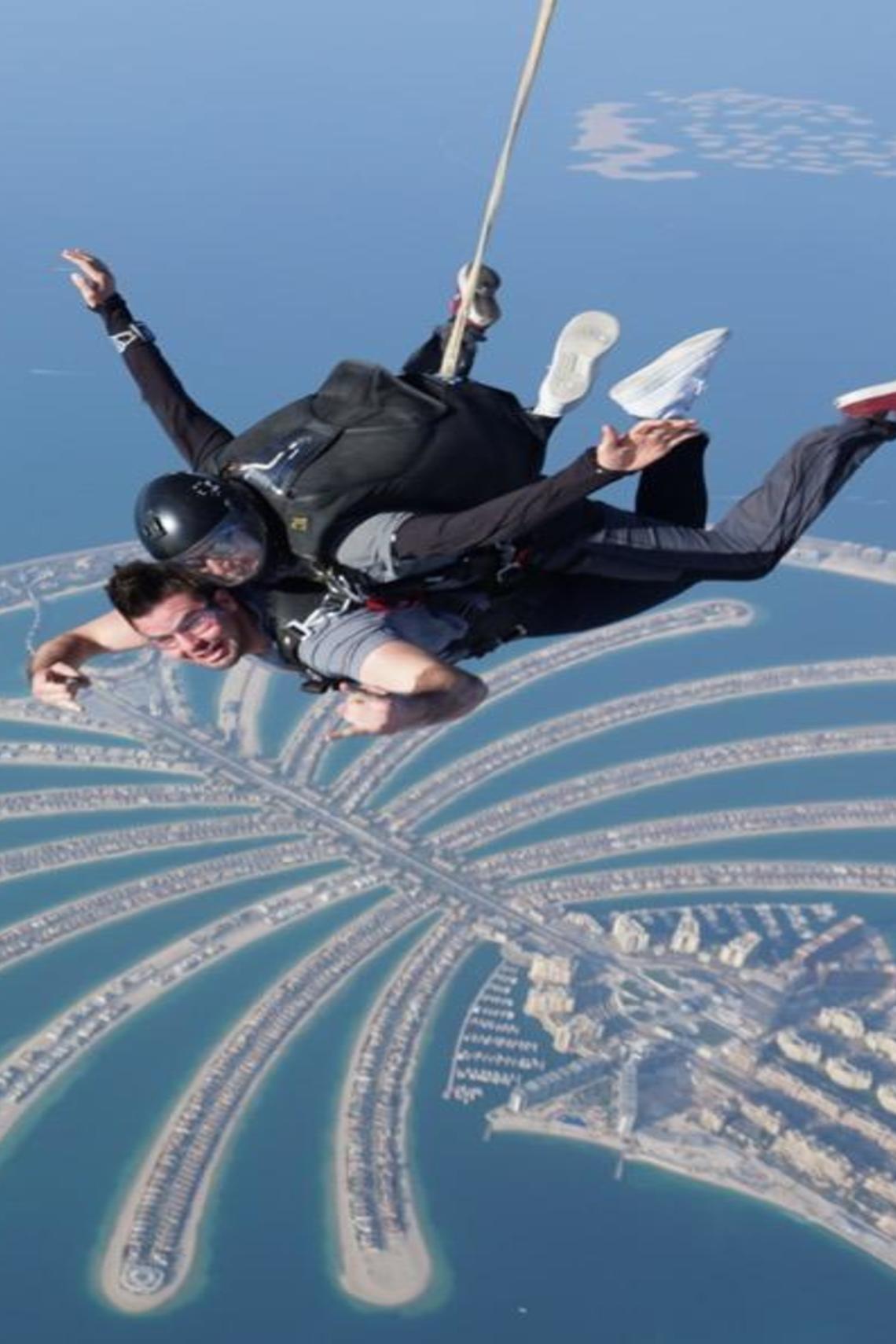 Zen Gajtani
CSM Affiliation: MSc. Student in Medical Sciences in Dr. Linda Carlson's Lab at the Cummings School of Medicine. My research project is Virtual Reality (VR) Guided Mindfulness for Chronic Pain in Cancer Survivors. 
Interest in Mindfulness: I find mindfulness a great tool for stress management.
Other Interests: Health and fitness are very important to me, and I like to stay active. In the winter, you can catch me shredding the gnar at Lake Louise or playing ice hockey on a frozen lake in the mountains. IN summer, I enjoy golf, football, basketball, and travelling to some interesting places, especially if there is a beach.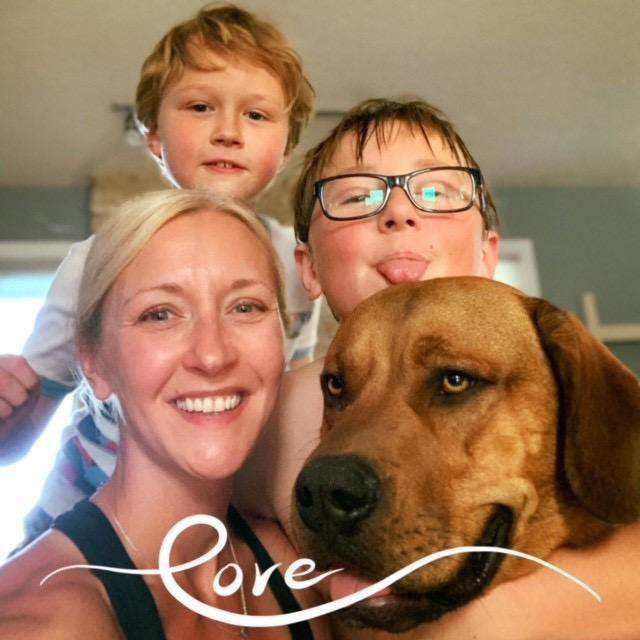 Johanna Holm
CSM Affiliation: Manager, Student Advocacy and Wellness Hub, CSM
Interest in Mindfulness: In 2006, I started my dream job in the Student Advocacy and Wellness Hub (SAW), at the Cumming School of Medicine. I am passionate about supporting students with all aspects of their wellness.
Other Interests: I enjoy exercising, spending time outdoors with my loved ones and hiking with my giant dog Eddie. I also find great joy in decorating cookies, a new found hobby during COVID.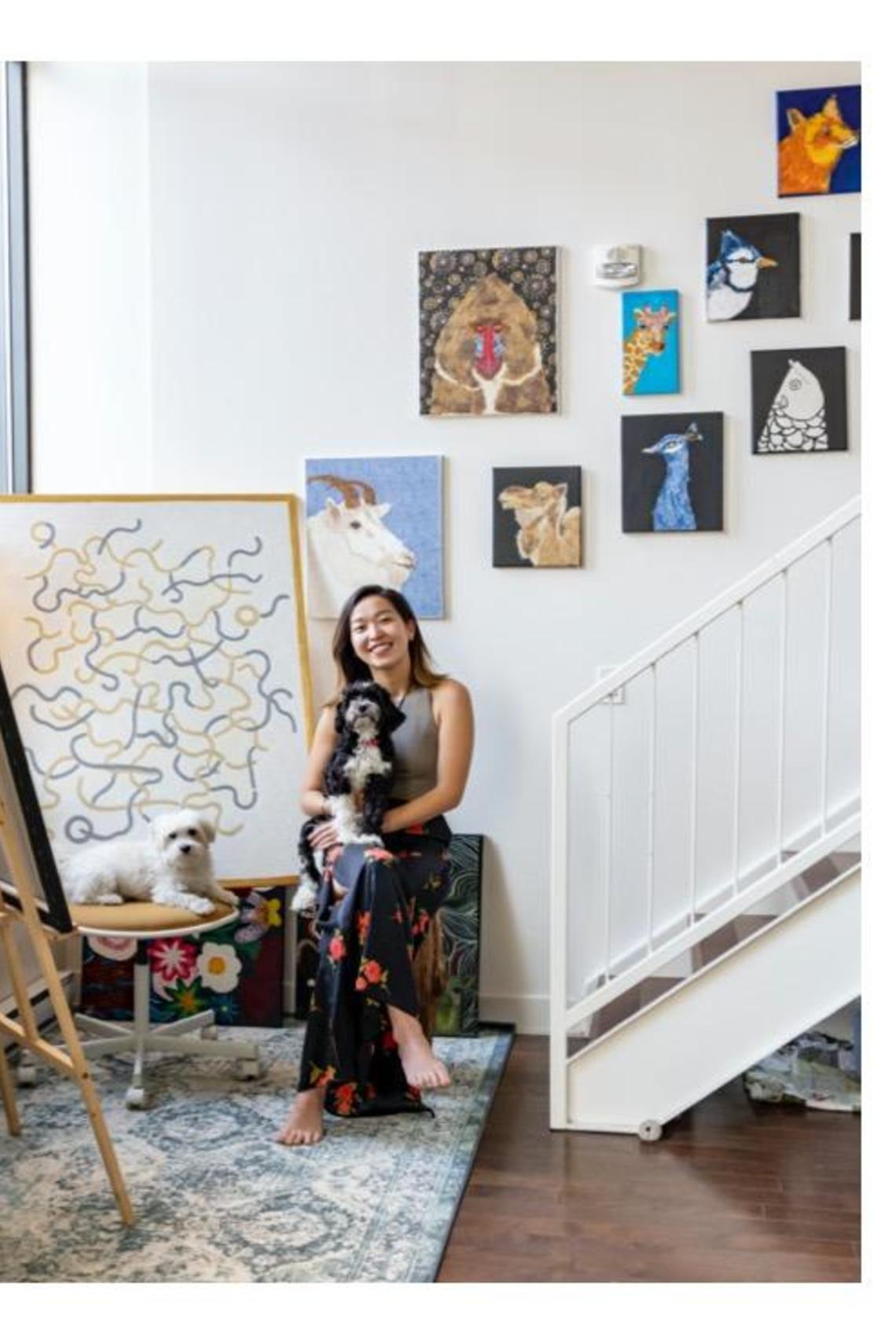 YukYung (Yuks) Kang
CSM Affiliation: PGY1 in Family Medicine at the University of Calgary, Illustrator and founding member @themindfulmedicallearner.ca.
Interest in Mindfulness: I am passionate about all things mindfulness, especially in regards to preventative medicine, palliative care and sustaining the well-being of healthcare professionals. I try my best to practice mindfulness daily. 
Other Interests: Visual arts are where my heart lies and I spend most of my time outside of residency painting, collaging, illustrating, and sculpting, communicating with the world through my heart! Truly humbled to be surrounded by such great minds in this team!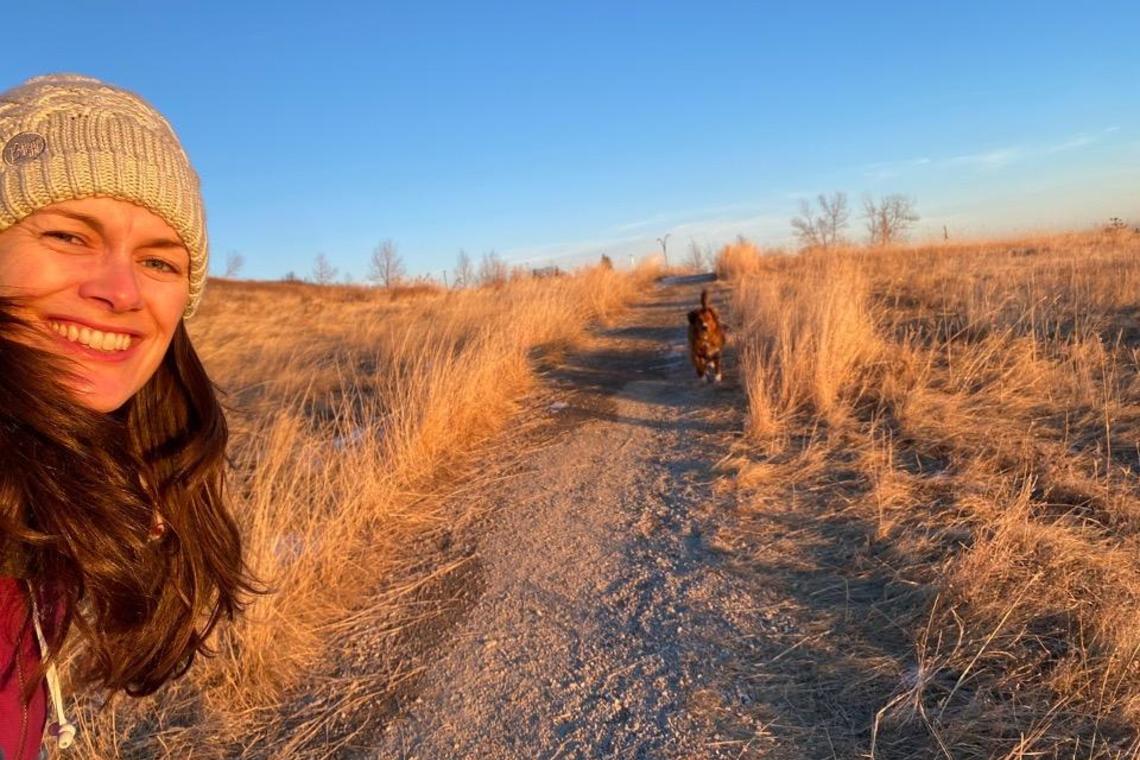 Teresa Killam
CSM Affiliation: Clinical Lecturer, Department of Family Medicine. Associate Director of Student Advising and Wellness for Undergraduate Medical Education
Interest in Mindfulness: I am passionate about mindfulness practice as a tool for wellness in my professional settings and in my personal life. As a low-risk maternity physician, I also find mindfulness strategies incredibly important to offer patients for supporting emotional wellness. I am also interested in ongoing integration of mindfulness resources and opportunities for medical learners. 
Other Interests: I love spending time with my family, especially being outdoors hiking or skiing. You can find me walking my dog on Nose Hill Park everyday as well!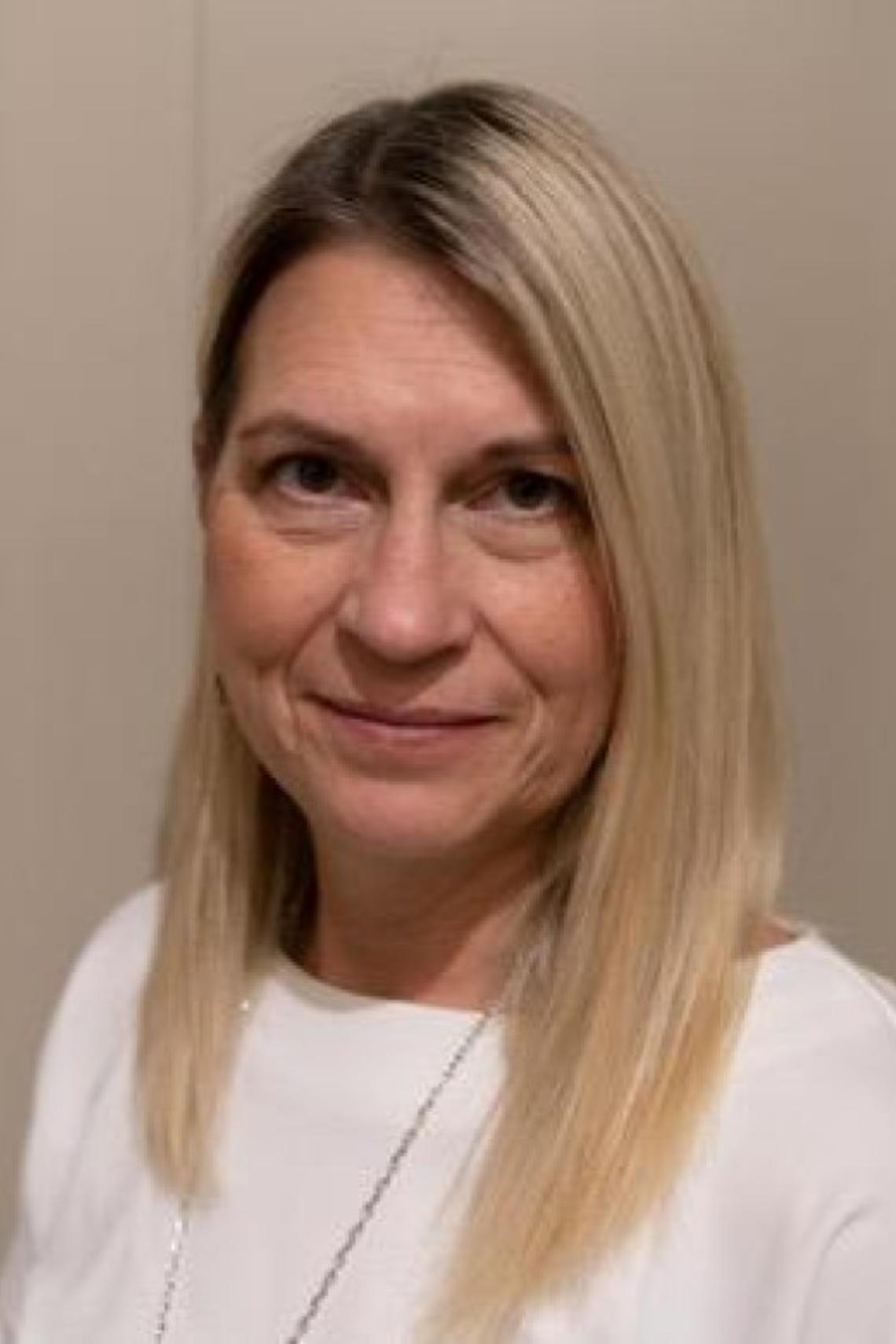 Susan Kuhn
CSM Affiliation: Associate Professor in the Department of Pediatrics, Consultant in Pediatric Infectious Diseases with a special interest in Tropical diseases and migrant health.
Interest in Mindfulness: A teenage fascination with Buddhism has fueled a lifelong exploration of its key principles, and an erratic meditation practice. I have come to recognize that mindfulness can be experienced through various practices; mine often involve movement and nature. 
Other Interests: Put me on a bicycle or trail, add mountains or sunsets, and I'm there. Cultivating that baseline shifts the starting point for interactions at work and beyond. I am most curious about how to "hide the vegetables"- how to entice those who find "mindfulness" off-putting by sneaking it in using unexpected vehicles or through experience of its real-world application.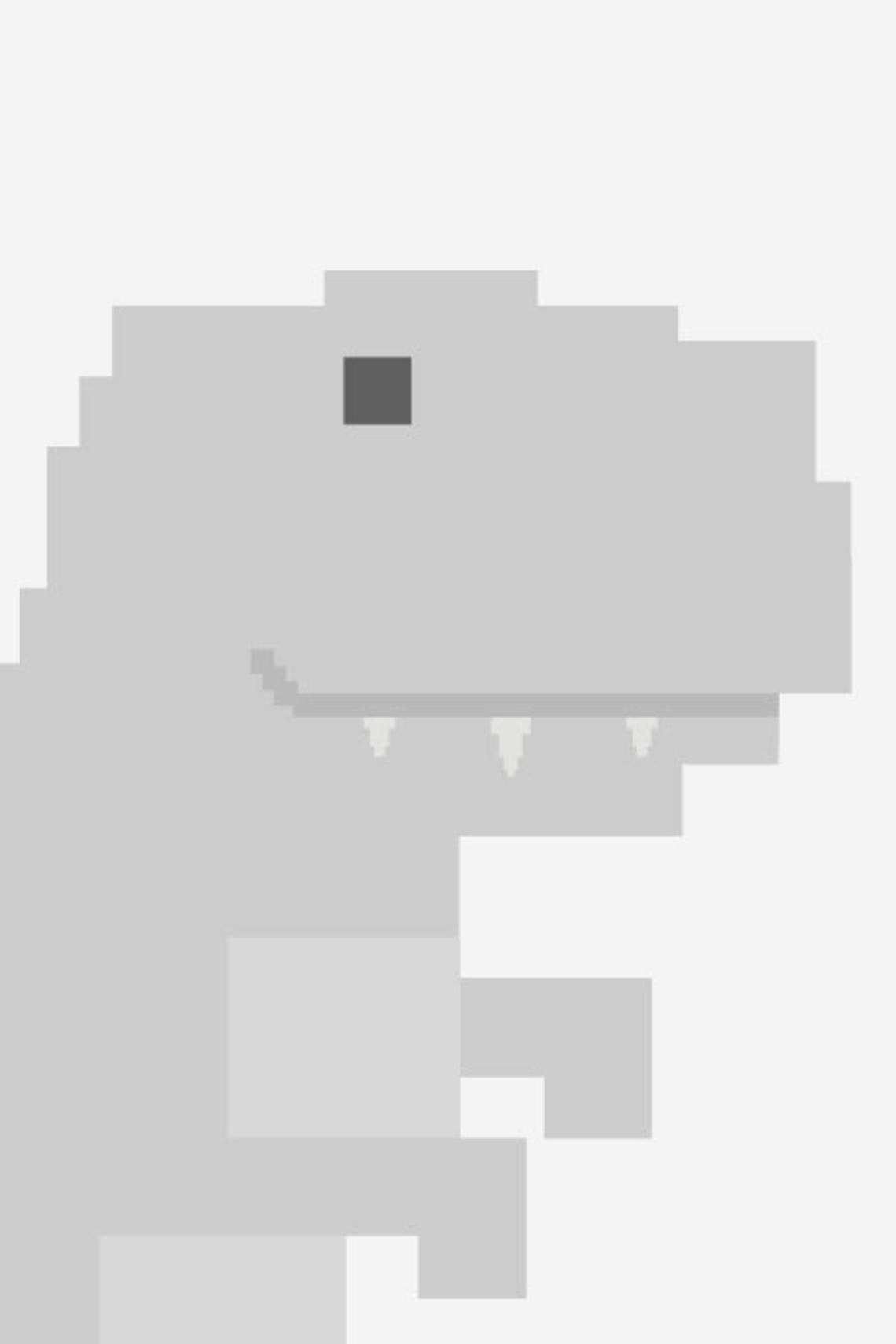 Laurie Lemieux
CSM Affiliation: Clinical Associate Professor, Depts of Oncology and Family medicine, program director for the Enhanced Skills in Palliative Care and the Subspecialty in Palliative Medicine. Founding instructor of the wellness curriculum in the palliative medicine residency programs, co-founder of the Contemplative End of Life Care Practice Group for health professionals and volunteers engaged with people at the end of life (2010-2015), graduate of the Upaya Being with Dying Program for Health Practitioners, Graduate of the Alberta Dedicated Practitioners Program in Vipassana Meditation.
Interest in Mindfulness: I have a daily mindfulness practice, renew my practice on retreats at Spirit Rock Meditation Centre and with the Calgary Insight Meditation Society. 
Other Interests: Cycling and walking in the mountains with my dog and family helps me easily access the sublime.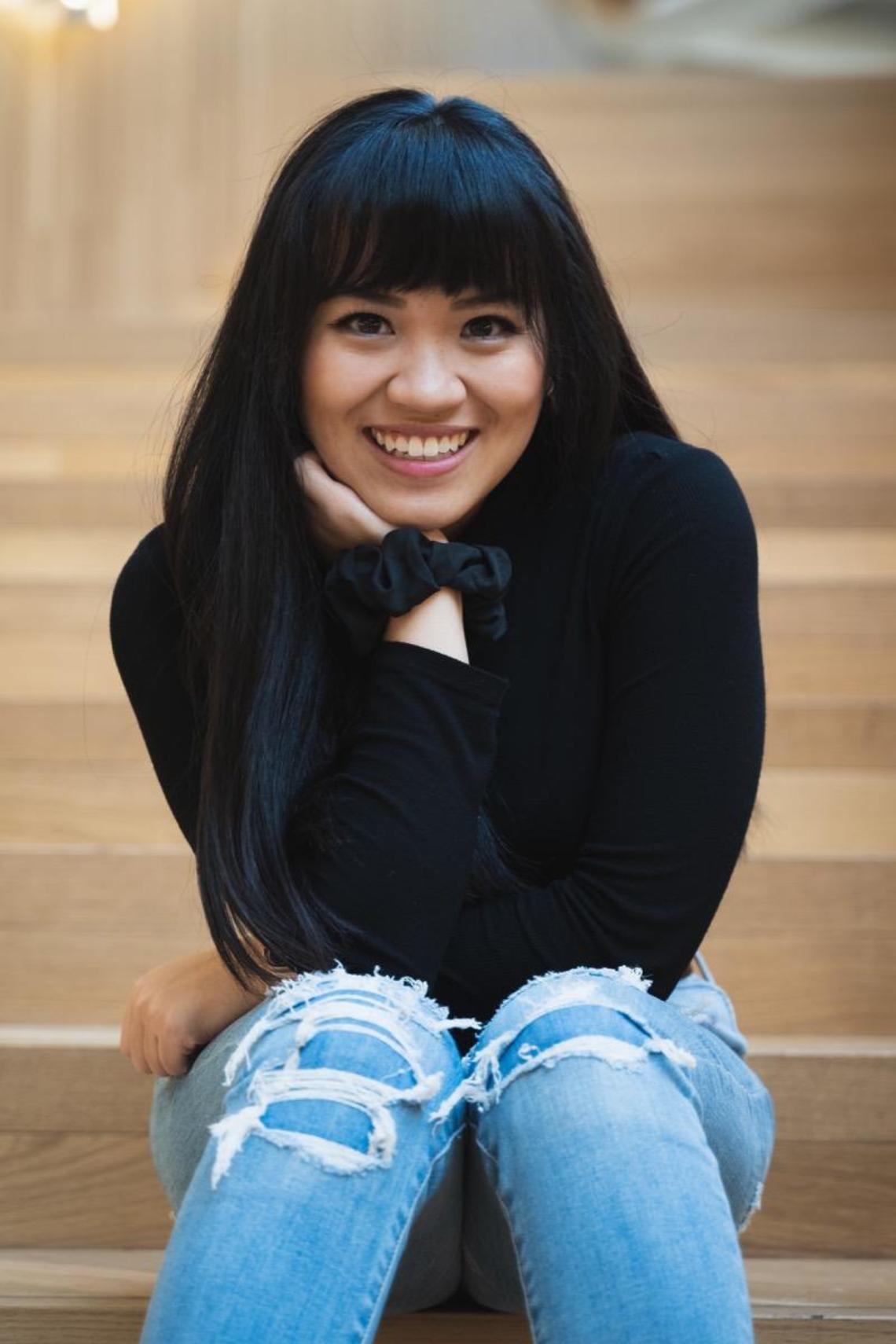 Tina Nguyen
CSM Affiliation: Research Assistant in Dr. Carlson's Lab at the Cummings School of Medicine
Interest in Mindfulness: I was introduced to Vipassana meditation in 2017 and have been interested in mindfulness ever since. I'm striving to be more consistent with my mindfulness practice but currently I mainly do breathwork when I get the chance.
Other Interests: I enjoy reading and planning events. I also enjoy doing nails, so I've been testing out new nail technology and learning how to do nail art.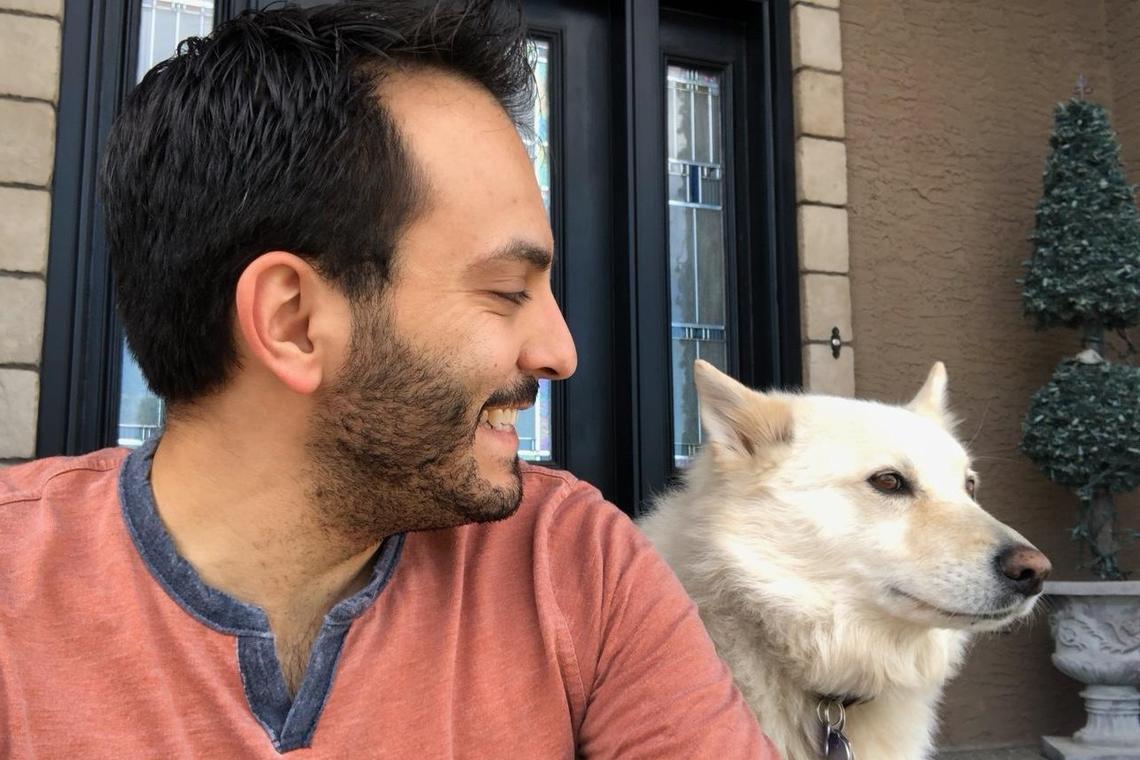 Franco Rizzuti
CSM Affiliation: 5th year Public Health & Preventive Medicine resident physician at UCalgary
Interest in Mindfulness: Throughout my training, all of which has by happenstance been in Calgary, I have been involved in trainee wellness projects, initiatives and research. 
Other Interests: When I'm not in meetings or working, I like to spend time outdoors (hiking, golf, climbing, etc)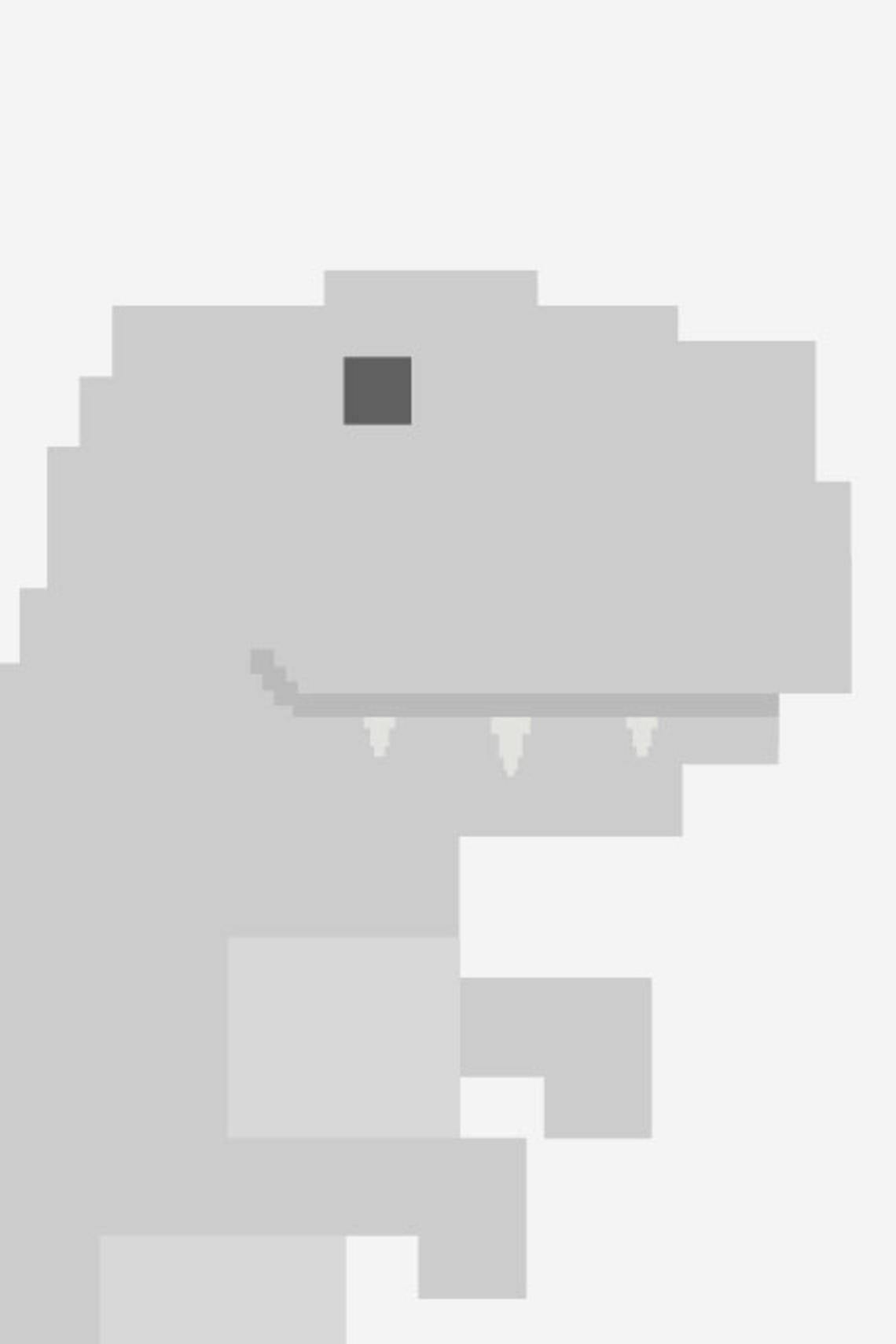 Kieran Steer
CSM Affiliation: PGY-3 Resident in Public Health and Preventive Medicine and VP Community and Internal Relations with PARA.
Interest in Mindfulness: I am closely involved with lots of PARA's programming, particularly around community, wellness, and equity, diversity, and inclusivity. 
Other Interests: I love music (Classical guitar and singing), tennis, cooking, and Nordic skiing!
Sarah Weeks
CSM Affiliation: I born in Edmonton, Alberta. I completed a Bachelor of Science degree in chemistry at McGill University in Montreal. I subsequently attended medical school at the University of Calgary: obtaining my MD degree in 1999. I continued at the University of Calgary for Internal Medicine residency and Cardiology fellowship. In 2005, I moved to the University of California, San Francisco for a clinical/research fellowship in echocardiography and cardiac MRI. Then returned to the Department of Cardiac Sciences at the University of Calgary to continue work in non-invasive cardiac imaging and medical education. I completed a Master of Medical Education from Johns Hopkins University. I am currently the Assistant Dean Pre-clerkship UME within CSM.
Interest in Mindfulness: I have an interest in how to best promote wellness in medical education.
Other Interests: I love spending time outdoors with friends and family.