Health Services and Clinical Outcomes Research
The essence of health services research is using the science of "big data" to inform policy and practice changes in the healthcare system. Clinical outcomes research is different in that it uses data focused on answering questions that pertain to direct patient care around specific clinical challenges. Outcomes research is also focused on designing and testing new treatment approaches.
The ORI leads a wide variety of clinical outcomes projects that study the impact of different surgical approaches on treatment effectiveness. We are more focused on understanding the impact of treatment on functional recovery and patient satisfaction after major head and neck surgery. This focus on patient-reported outcomes (PROs) will provide a new lens on understanding treatment impact and effectiveness.
At the ORI our teams are involved in both health services and clinical outcomes research that impacts how, for example, we use opioid medications in helping head and neck surgery patients recover after their procedures. Health services research approaches enable understanding of what is happening in the opioid domain and apply that to clinical care. We are currently studying health services research questions pertaining to the impact of the COVID-19 crisis on surgical patients and delivery of surgical care. Optimizing the use of costly health system resources in major head and neck surgery remains an important health services research topic for ORI investigators.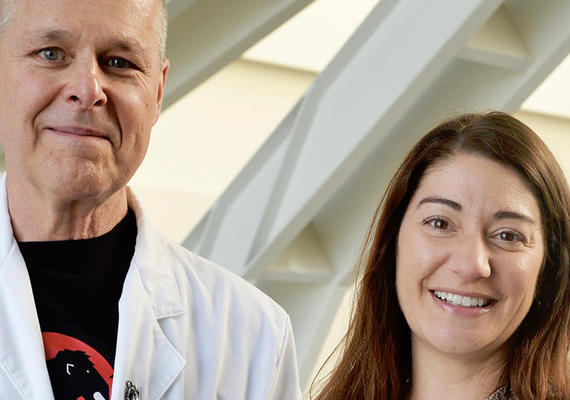 Charbonneau researchers receive funding from CIHR
Improving Quality of Care: Head and Neck Cancer Focus