University of Calgary ATSSL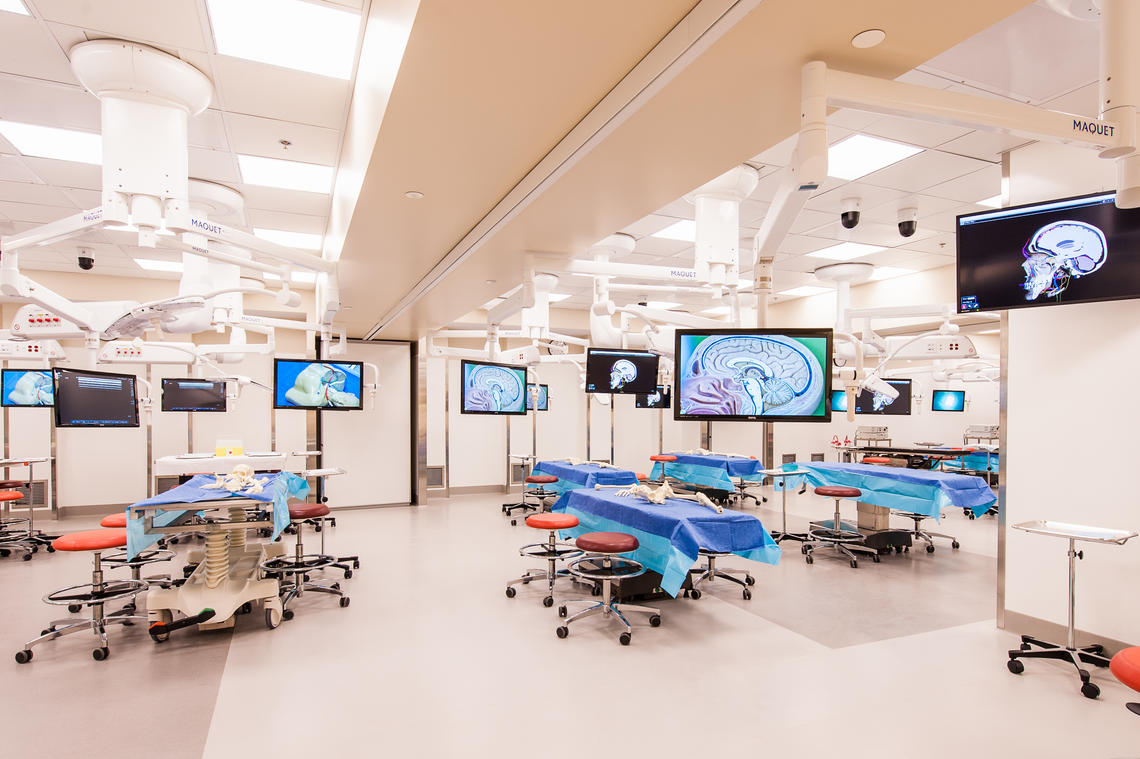 Advanced Technical Surgical Simulation Laboratory
The Advanced Technical Skills Simulation Laboratory (ATSSL) is dedicated to providing a realistic yet safe setting for medical education. In the lab, participants are able to practice new technical skills and procedures without consequences; enabling them to make mistakes and learn from them.
Facilities
Surgical Simulation Lab
Clinical Simulation Lab
Special Procedures Lab 
ATSSL Classrooms 
The Body Donation Program is an extension of the University of Calgary Cumming School of Medicine and the Advanced Technical Skills and Simulation Laboratory (ATSSL). The Program serves to provide educational material to the ATSSL which is then overseen by managerial, administrative, technical, academic, and clinical professionals for use in various stages and components of medical education. 
How Body Donation Contributes
The Body Donation serves to provide the highest quality teaching materials to those engaging in medical and anatomical education at every stage of learning.