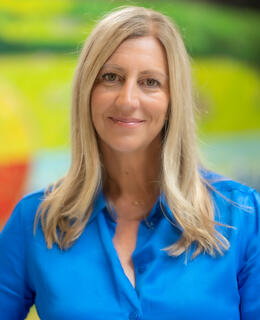 Dr. Deborah Kurrasch, Ph.D.
Positions
Professor
Cumming School of Medicine, Department of Medical Genetics
Professor
Cumming School of Medicine, Department of Biochemistry and Molecular Biology
Deputy Head
Cumming School of Medicine, Department of Medical Genetics
Full Member
Hotchkiss Brain Institute
Child Health & Wellness Researcher
Alberta Children's Hospital Research Institute, Owerko Centre
Contact information
Kristy Gough, Admin
HSC #2127 / 403-220-5887 / kristy.gough@ucalgary.ca
Background
Educational Background
BSc Molecular Genetics, Purdue University,
PhD Molecular Pharmacology, Purdue University,
Postdoctoral Fellow Energy Homeostasis, University of Texas, Southwestern Medical Centre,
Postdoctoral Fellow Developmental Neuroendocrinology, University of California, San Fransisco,
Research
Areas of Research
Developmental Genetics
Epilepsy
Model Organism
Novel Therapeutics
Neurogenetics
Developmental Neuroscience
Neurodevelopmental Disorders
Neuroinflammation
Neural Stem Cells
Cellular and Molecular Neuroscience
Research Summary:
The Developing Brains Lab at the University of Calgary uses various model systems (zebrafish, mouse, human brain organoids) and a range of cellular and molecular techniques (single cell omics', super resolution microscopy, electrophysiology, CRISPR/cas9), to reveal the mechanisms underlying neurodevelopmental disorders. The lab is especially focused on studying neural stem cell behaviors, sex differentiation programs, and the impact of environmental factors, alongside a new project to understand the neurobiology of psychedelic agents. The lab is also commercializing novel therapeutics for the treatment of refractory pediatric epilepsy.  
For more information about the lab, current research, and recent publications, please visit the lab webpage or follow on twitter. 
Participation in university strategic initiatives
Courses
| Course number | Course title | Semester |
| --- | --- | --- |
| 619.01 | MDSC | Fall Semester |
| Neuroscience I | Neuroscience I | Fall Semester |
Awards
Visiting Professor LKC Medicine,

Nanyang Technological University, Singapore.

2023

ASTech Women in Innovation,

ASTech Foundation.

2021

CSM van de Sande award for accomplishments,

University of Calgary.

2021

Great Supervisor 2019, Neuroscience Graduate Program,

University of Calgary.

2019

Peak Scholar in Entrepreneurship, Innovation & Knowledge Engagement Award,

University of Calgary.

2018

Leaders in Medicine Excellence in Supervision Award,

University of Calgary.

2017