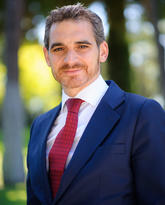 Javier Guerra
Graduate student - MSc
BRAIN CREATE
Biography
About me
I have a bachelor's in Telecommunication Engineering, an MBA from IESE business school, and more than 25 years of professional experience managing companies and developing business. I paused my professional career and started the Biomedical Engineering MSc to dive deeper into Deep Learning and implement this technology into the business arena.
My research
My research is about applying Deep Learning classification algorithms in medical imaging. I am looking for the best strategy to develop a medical classification deep learning algorithm. I am also building up a business plan to develop and commercialize a product based on this algorithm.
BRAIN CREATE program aspirations
I want to get a perspective of how previous medical research has opened a path in business. What challenges they found, how did they sort them out, what tips may I get from previous experiences?
Commercialization
My research focuses developing a deep learning algorithm called TOMO-NET that will classify tomographic images. This algorithm will be trained with medical imaging from scratch. It will achieve more accurate results in the medical research field than algorithms trained with general-purpose images, which are used using the transfer learning technique. TOMO-NET will be used to classify tomographic images and will be the seed to develop a large dataset of medical images that will be easily searchable. This dataset aims to become Medify, the medical imaging repository of reference for the medical industry.
Awards
NSERC BRAIN CREATE Graduate Scholarship