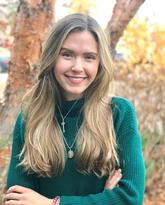 Berkeley Scott
Graduate student - MSc
BRAIN CREATE
Biography
About me
I was born and raised in Calgary, Alberta. I completed my Bachelor of Science degree with a major in Life Sciences at Queen's University in Ontario. Currently, I am a MSc student in the Cardiovascular and Respiratory Sciences program at the University of Calgary under the supervision of Dr. Aaron Phillips and Dr. James White.
My research
I am running a clinical study investigating how the heart changes in people with chronic spinal cord injuries, to better understand why heart disease is a leading cause of death in this population. I am also studying the relationship between low blood pressure termed 'orthostatic hypotension' that people with spinal cord injuries experience on a daily basis and heart health.
BRAIN CREATE program aspirations
I am fortunate and excited to be apart of the BRAIN CREATE program that values innovation and collaboration. I am looking forward to academic exchanges as well as industrial placements to complement my graduate training and help advance my career goals.
Commercialization
My study will help advance commercial technologies in this field by understanding the extent of the relationship between orthostatic hypotension and cardiac health after chronic spinal cord injuries. With this advanced knowledge, we hope to bring more attention to this field where neurotechnology is needed and inform the development of stimulation protocols specifically targeting cardiac function. Over the long term, we aim to commercialize these targeted neurotechnologies.
Publications
Squair, J.W., Gautier, M., Mahe, L. et al. Neuroprosthetic baroreflex controls haemodynamics after spinal cord injury. Nature 590, 308–314 (2021).
Scott, B.A., Soriano, J.E., Rosentreter, R.E., Satriano, A., Dufour, A., Charbonneau, R., Feuchter, P., Rivest, S., Sandonato, R., Flewitt, J., Garcia, J., West, C., White, J. and Phillips, A. (2020). Multiparametric cardiac magnetic resonance imaging of the heart in people with spinal cord injury. FASEB J 34: 1-1.
Rosentreter, R.E., Mirzadzare, N., Cho, W., Potemkin, M., Scott, B.A., Soriano, J.E., Fisher, J.P. and Phillips, A.A. (2020). The role of sympathetic activation and carbon dioxide tension in human neurovascular coupling. The FASEB Journal, 34: 1-1.
Soriano, J.E., Scott, B.A., Rosentreter, R.E. and Vaseghi, B. (2019). The sympathetic role of glutamatergic paraventricular nucleus neurons in blood pressure regulation. Journal of Physiology 597: 1433-1434.
Suraj, R., Hodge, S., Spence E., Walsh J.E., Zhu, H., Turnbull, J., Belke, D., Rosentreter, R., Scott, B., Soriano, J.E., Saddiq, I., Cole, C.W., West, C., Phillips, A.A. (2018). Cerebrovascular Consequences of Chronic Orthostatic Hypotension. FASEB J 33:1_supplement, 533.16-533.16.
Julio Garcia, PhD, Berkeley Scott, Jacqueline A. Flewitt, MSc, Jason Weatherald, MD, Israel Belenkie, MD, Carmen P. Lydell, MD, Andrew G. Howarth, MD, Ph.D, Bobby Heydari, MD, MPH, Michael Bristow, MD, John V. Tyberg, MD, PhD, James White, MD, FRCPC (2018) - 4D Flow Evaluation of Altered Flow Patterns in Patients with Pulmonary Hypertension. CMR 2018 – A Joint EuroCMR*/SCMR Meeting Published Abstract Publication (https://bit.ly/2OfcNQf). Abstract presentation completed by Berkeley Scott at the Joint EuroCMR*/ SCMR Meeting in January 2018 in Barcelona, Spain.
Awards
NSERC BRAIN CREATE Graduate Scholarship
RESTORE Network Graduate Scholarship. $10,500. Awarded to trainees under the supervision of a Principal Investigator belonging to the RESTORE Network and the research project must align with the mission of this collaborative network.
Hotchkiss Brain Institute Spinal Cord, Nerve Injury and Pain (SCNIP) Graduate Award. $10,000. Awarded annually to graduate trainees under the Hotchkiss Brain Institute on the basis of academic excellence, as well as the feasibility, fit and impact of the research proposal.
Alberta Graduate Excellence Scholarship (AGES). $11,000. Awarded to one master's student in the MDCV program annually through a faculty recommendation on the basis of academic excellence.
Kenneth Stephenson Graduate Scholarship (LCIA Giving Day Scholarship). $3,000. Awarded to one student pursuing cardiovascular research annually through the Libin Cardiovascular Institute of Alberta in conjunction with the Faculty of Graduate Studies.