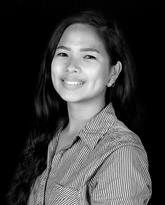 Elaine Soriano
Graduate student - PhD
BRAIN CREATE
Biography
About me
I am originally from the Philippines and moved to Canada in 2012. I completed my Bachelor's degree in Health Science (minor in Chemistry) at Mount Royal University. I am currently a PhD candidate in Dr. Aaron Phillips' Lab.

My research
My immediate research interest is to develop neurotechnological solutions for autonomic dysfunction following spinal cord injury. I execute preclinical experiments that involve understanding the mechanisms of epidural stimulation and harnessing this knowledge to develop next-generation neuroprosthetic. In addition to my involvement in preclinical projects, I am currently involved in international collaborative clinical projects taking place in the USA and the UK.

BRAIN CREATE program aspirations
Through the BRAIN CREATE program, I am very excited to participate in expeditions, academic exchanges and experiencing industrial placements at the later stage of my program. I am passionate about travelling for research and collaborating with other labs around the world.

Commercialization
We expect to develop a tool to mechanistically interrogate neurocircuits involved in controlling blood vessel tone by targeting specific neuronal sub-populations of sympathetic preganglionic neurons. This knowledge will contribute to the development of neurotechnology with significant commercial potential. This hardware will be patented and linked with our existing portfolio that surrounds the concept of deploying neurostimulation for stabilizing blood pressure. This key output represents realistic commercial expectations from the proposed project that will synergize with existing commercialization momentum within the Phillips Lab.
Awards
NSERC BRAIN CREATE Graduate Scholarship