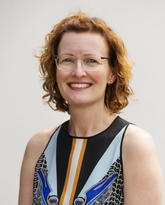 Fiona Mattatall
Assistant Professor
Obstetrics and Gynaecology
BSc - Biochemistry
University of Calgary, 1994
MSc - Biochemistry
University of Calgary, 1997
MD
Queen's University, 2000
FRCSC - Obstetrics and Gynaecology
Dalhousie University, 2005
Courses
Course 6: Children's and Women's Health (MDCN 460)
Research and Interests
Areas of Interest
General Obstetrics and Gynaecology
Transgender Health
Birth Tourism
Medical Education
Biography
Dr. Fiona Mattatall is a Royal College certified specialist in Obstetrics and Gynaecology. She grew up in Calgary and completed a BSc in Biochemistry at the University of Calgary followed by a thesis based MSc in Biochemistry; her research was in the area of molecular biology as she cloned a snake venom protein (not a topic needed in what would become her career in gynaecology!)
With a solid background in science but missing human connections working in a lab environment, she entered medical school at Queen's University. Her research projects were in the areas of History of Medicine and women's health. One of her projects was exploring her grandmother's education and career as a midwife in Ireland in the 1930s. This led her to consider specializing in Obstetrics and Gynaecology.
Dr. Mattatall enjoyed a busy five year residency training at Dalhousie University where her research projects were in the areas of obstetrics (birth plans, intrapartum death).
An opportunity arose to return to Calgary as Dr. Mattatall joined a group of general Obstetrician Gynaecologists at Rockyview General Hospital in 2005 and she has continued to work in this busy community and teaching hospital ever since. She served as Deputy Site Lead from 2013 to 2018. Dr. Mattatall enjoys the practice of community ObGyn with the team at Chrysalis Clinic and also works as a gynaecologist for the transgender community in Calgary with other dedicated healthcare workers.
When not in the clinic or hospital, Dr. Mattatall can be found hiking or at a concert with her family.
Publications
Mattatall F. Uninsured Maternity Patients in Calgary: Local Trends and Survey of Health Care Workers. JOGC 2017;39(11):1015-1020.
Birdsell DC, Mattatall F, Rosengarten AM, Watson SD. Vulvar burn: a complication of hysteroscopic endometrial ablation. JOGC 2010;32(11):1021.
Mattatall F, O'Connell CM Baskett TF. A review of intrapartum fetal deaths 1982-2002. SOGC Annual Clinical Meeting 2004 (poster).
Mattatall F, Rustige R. A very real art. CMAJ 2001;164(7):1027-8.
Awards
Alberta Health Services Doctor of the Week (2019, https://ahsdocoftheweek.tumblr.com/#)
Golden Speculum Award, University of Calgary (2012, 2015)
Excellence in Continuing Professional Education, University of Calgary (2012)
Rockyview General Hospital Teaching Award (2011, 2012)
Star Educator Award, Rockyview General Hospital (2011)
Associate Dean's Letter of Excellence, University of Calgary (2010, 2011)
Physician Recognition Award, Rockyview General Hospital (2009)
Gold Star Teaching Award, University of Calgary (2007, 2008, 2009, 2010, 2012, 2013, 2016, 2018, 2019, 2020)
CMSA Letter of Excellence Preceptor, University of Calgary (2006)