Most of the neuroimaging work we do is heavily based in math (very large 3-dimensional matrices and matrix transformations). But we have found that art is math and math is art. An artist that was well known for his art based on geometry is M.C. Escher. His complex tessellation patterns were at the same time, beautiful art and elegant mathematics.
In fact, many of the images on this website were generated using a machine learning algorithm that combines stylistic stylistic elements of one image to draw the content of another. We used this algorithm to combine brain images with famous paintings and other textured images (https://deepart.io/).
Here are a few examples from our CPSP imaging team showing how neuroimaging of the brain can be breathtakingly beautiful. Check back from time to time as this page will be updated as we create new art to share.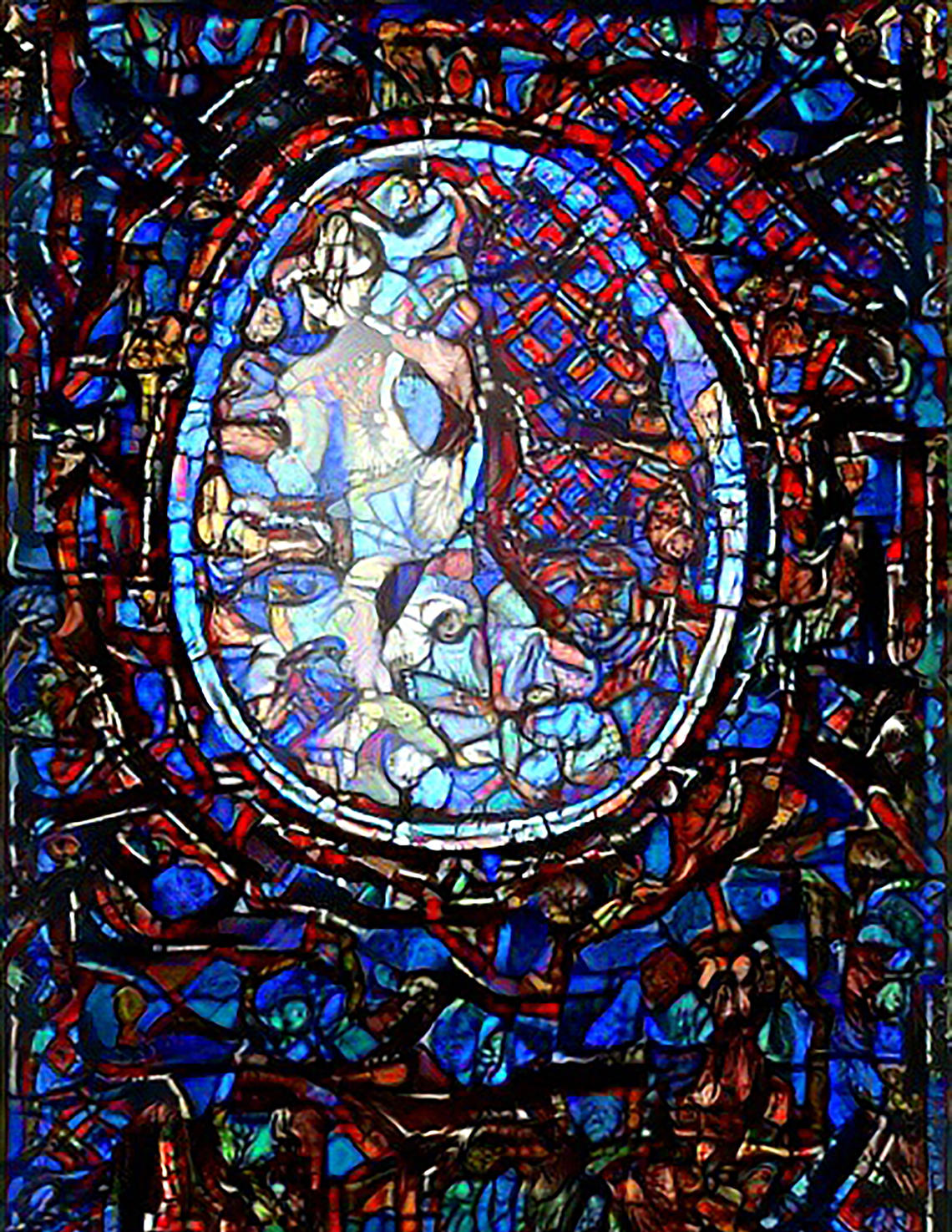 Human Brain Mapping Brain Art Competition 2019
This image is an illustration of a child's brain that has been shattered by a stroke at birth. The original image was an axial slice from a T1-weighted anatomical scan that showed a very large arterial ischemic stroke on the right side of the brain. It was then combined with an image of a stained glass window using a machine learning algorithm (https://deepart.io/) that combines stylistic elements of both images. I hope this image captures both the fragility and the beauty of a child's brain, even one that has been shattered by stroke. Credit: H.L. Carlson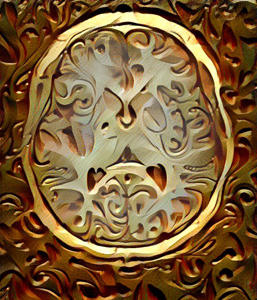 Brain Canada Foundation Art
This image was entered into the Brain Canada Foundation Art contest celebrating Brain Canada's 20th Anniversary. It is an illustration of an axial (horizontal) slice through a child's brain showing the subcortical grey structures. A small stroke is visible in the deep grey (globus pallidus and internal capsule) on the left side of the image. The original brain image was combined with a photograph of a highly textured surface using a machine learning algorithm (https://deepart.io/). Credit: H.L. Carlson.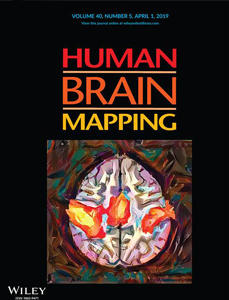 Human Brain Mapping Cover
This sensorimotor art was selected to appear on the cover of a recent issue of Human Brain Mapping, an international brain imaging journal. The image is a stylistic impression of sensorimotor functional connectivity in a typically developing young child. Credit: H.L. Carlson
Saunders J, Carlson HL, Cortese F, Goodyear B & Kirton A. (2019). Imaging functional motor connectivity in children with perinatal stroke. Human Brain Mapping, 40, 1632-1642. View
International Pediatric Stroke Organization
IPSO is a newly launched organization composed of pediatric stroke professionals from around the world passionate about improving the lives of children worldwide with cerebrovascular disease through research, education, clinical care and advocacy. Our artwork is featured on their website: https://internationalpediatricstroke.org/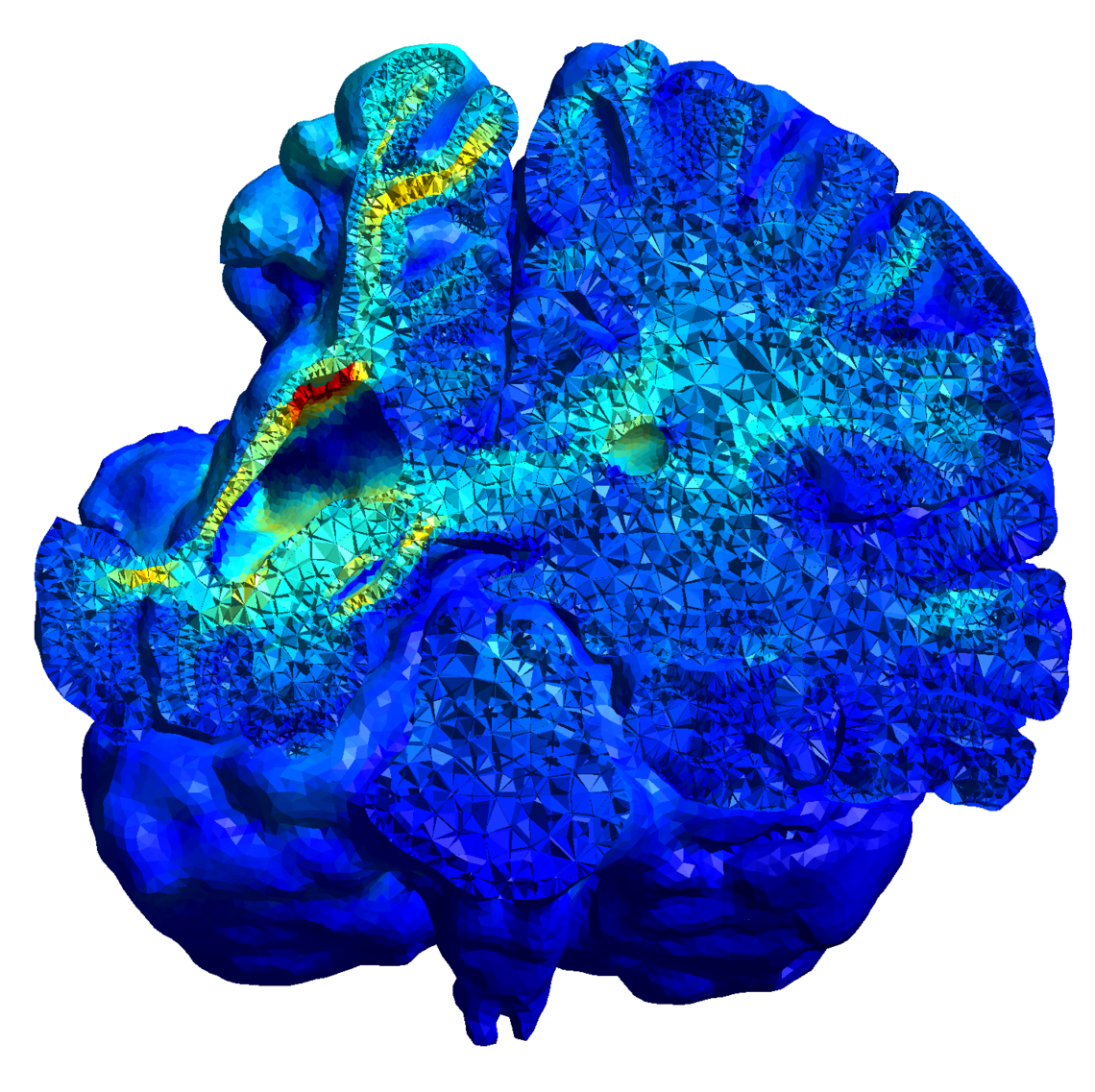 Transcranial direct current stimulation (tDCS) is a non-invasive form of brain stimulation thought to enhance motor function via changes in brain excitability. We can calculate the spread of electric current through brain tissue to see where maximal field strength is and how far the current has propagated. The brain is represented by a tessellation pattern, a series of small triangles (or tetrahedrons) all connected together that can approximate the curves of the brain's surface. This image illustrates the strength of electric fields in a child's brain after perinatal arterial ischemic stroke (red>blue). The area of peak field strength appears to be in periventricular white matter (the red area on the left of the image). In doing this current modelling we hope to customize each child's tDCS montage to best fit their brain anatomy. The images that come from these analyses are also beautiful and can be considered art in themselves.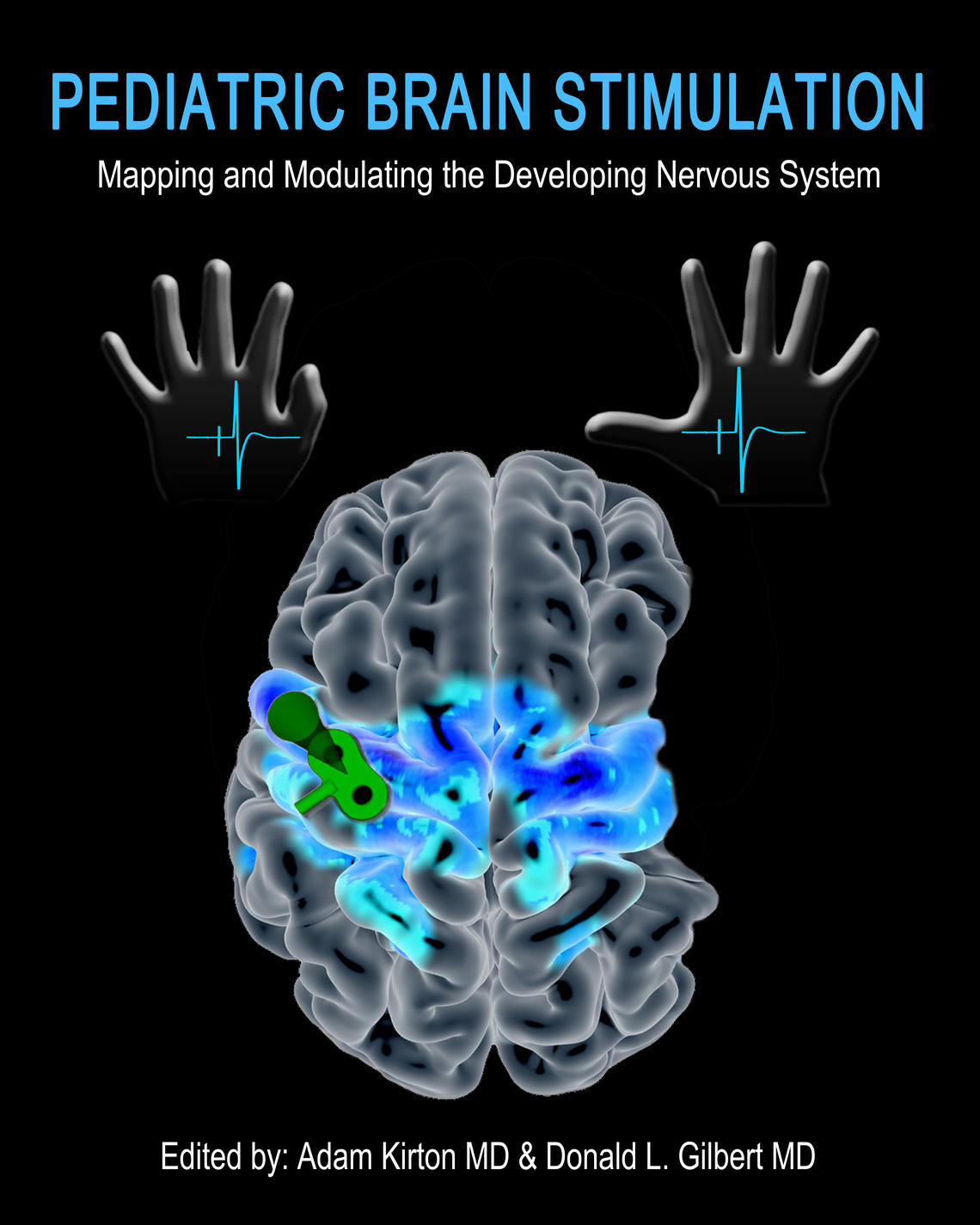 Pediatric Brain Stimulation Textbook Cover Art
Our art is featured on the cover of this seminal textbook on Pediatric Brain Stimulation edited by Drs Adam Kirton and Donald Gilbert. The image is of a resting state connectivity analysis displaying areas functionally connected within the motor network of the brain. Also included are a Transcranial Magnetic Stimulation (TMS) coil (in green) and illustrative motor evoked potentials (MEPs) on two hand images. Credit: J. Hodge and H.L. Carlson.