The Calgary Pedatric Stroke Program (CPSP) Imaging team is a part of the larger CPSP team based at the Alberta Children's Hospital. Together we are a very collaborative group focusing on imaging, non-invasive brain stimulation and brain-computer interfaces for children with cerebral palsy caused by perinatal stroke.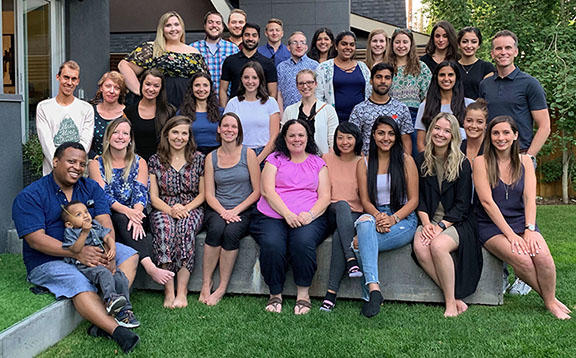 CPSP Founder and Director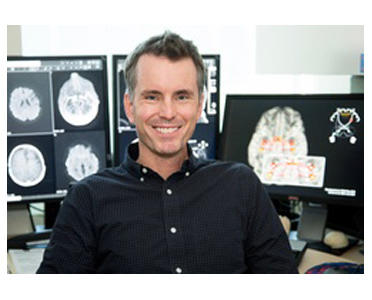 Professor of Pediatrics, Radiology, and Clinical Neurosciences
Cumming School of Medicine, University of Calgary
Director, Calgary Pediatric Stroke Program and N3
Pediatric Neurologist, Alberta Children's Hospital
Adam is Professor of Pediatrics and Clinical Neurosciences at the University of Calgary and an attending Pediatric Neurologist at the Alberta Children's Hospital. His research focuses on applying technologies including neuroimaging and non-invasive brain stimulation to measure and modulate the response of the developing brain to early injury to generate new therapies. He is an externally funded clinician scientist and CIHR Foundation Grant Recipient. Dr. Kirton directs the Calgary Pediatric Stroke Program, Alberta Perinatal Stroke Project, ACH Pediatric Non-Invasive Brain Stimulation Laboratory and University of Calgary Noninvasive Neurostimulation Network (N3).
Research Assistant Professor, Pediatrics
Cumming School of Medicine, University of Calgary
Helen is the lead for the Calgary Pediatric Stroke Program Imaging Group. She received her Ph.D. from the University of Wales, Bangor in the UK. Helen is primarily interested in using multiple advanced MRI neuroimaging techniques to examine neuroplasticity such as functional connectivity of brain networks (via resting state MRI), neuronal metabolism (via MR spectroscopy) and white matter structural connectivity (via diffusion tensor imaging) in children with stroke. She is also interested in researching new MRI, electroencephalogram (EEG) and near infrared spectroscopy (NIRS) technologies to unlock the mysteries of neuroplastic compensation after early brain injury. The goal of this research is to examine pre/post treatment modulations in neural networks and to explore development of future treatment avenues for kids and families affected by stroke to improve lifelong motor function.
Post Doctoral Fellow
James received his Ph.D. from the University of Brighton, UK. James' research uses non-invasive brain stimulation and neuroimaging to investigate motor control and the causes of fatigue in children with perinatal stroke. He is interested in understanding why people affected by stroke feel fatigued, and developing effective treatments for fatigue.
MD Resident & Neuroimager
Kristine completed a MSc/MD with a focus in neuroscience at the University of Calgary. She is currently a resident in the Pediatric Neurology program at the Alberta Children's Hospital. Her research focuses on functional MR imaging in patients with perinatal stroke, examining connectivity changes and correlating these measures with clinical outcomes.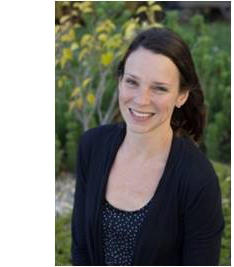 Neuroimager & Senior Research Coordinator
Jacquie received her Master's degree in Neurosciences from the University of Calgary. Her research interests focus on the health of white matter in children who have suffered a perinatal stroke. Specifically she uses the MRI technique diffusion tensor tractography to explore the health white matter in the motor system following injury. She is also highly involved in the organization of our current multi-site clinical trial SPORT. A randomized control trial looking at the effects of brain stimulation on hand and arm function. It is designed as a fun two-week summer camp where children and teenagers that have hemiplegic cerebral palsy due to perinatal stroke engage in intensive motor therapy and brain stimulation.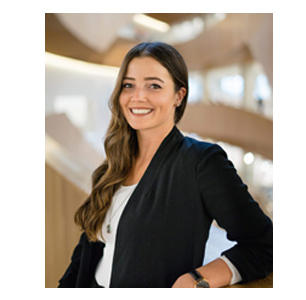 Ph.D. Candidate & Vanier Scholar
Adrianna received her B.A.(Hons) in Kinesiology from the University of Western Ontario and has extensive experience in sport as both an elite athlete and a coach. Her Ph.D. research interests include using non-invasive transcranial magnetic stimulation (TMS) to explore the motor systems of children and adolescents. Adrianna has extensive experience using the KINARM robot to investigate proprioception (the sense of limb position in space). Her imaging interests include resting state functional connectivity pre/post non-invasive brain stimulation and computer modelling of electric fields through brain tissue.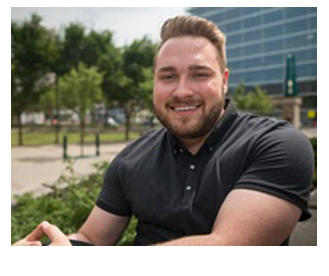 Ph.D. Candidate & Vanier Scholar
Brandon completed a BSc Honours degree in Psychology from MacEwan University in Edmonton prior to starting his Ph.D. in Neuroscience at the University of Calgary. His research investigates how structural connectivity within the brain changes following perinatal stroke and how various forms of non-invasive brain stimulation influence such connections. Brandon is passionate about understanding how the brain develops following early brain injuries and how these mechanisms of plasticity influence various outcomes.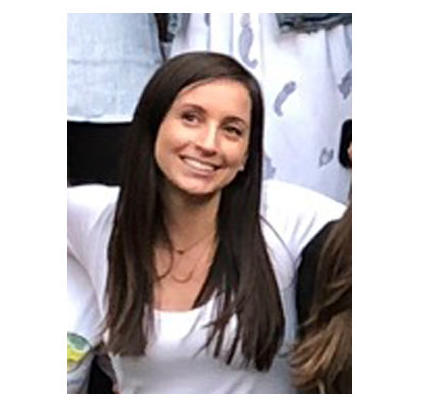 Ph.D. Student & Vanier Scholar
Dion completed a Bachelor of Medical Sciences (BMSc) degree from the University of Western Ontario, as well as a Master of Biomedical Technology (MBT) degree from the University of Calgary before pursing her MSc in Neuroscience with the Calgary Pediatric Stroke Program. Dion's research is focused on assessing baseline performance levels across multiple brain-computer interface (BCI) systems and optimizing BCI use for applications in children with quadriplegic cerebral palsy. Her research utilizes various imaging modalities to assess brain connectivity and activity, with the goal of establishing a screening program for BCI use in children.
We are fortunate to have had a great group of talented undergraduate students working with us this past summer on various imaging projects. Such projects include voxel-based morphometry, T1/T2 ratio myelin mapping, white matter structural connectivity, resting state functional connectivity, consequences of birth trauma, and functional near infrared spectroscopy (fNIRS).
Karan, Jordan, Nicole, Suraya, Abby and Brett
We have worked with a remarkable group of imaging researchers in the past and we wish them well in their current endeavours.
Kayla Baker, M.Sc.
Patrick Ciechanski, Ph.D.      
Cherie Kuo, Ph.D.    
Pauline DeJesus, B.Sc.
Derek Eng, B.Sc.
Alicia Hilderley, Ph.D.
Regan King, M.Sc.
Andrea Kuczynski, Ph.D.    
Charissa Lam
Damon Lee, B.Sc.
Sarah Mah, DDS
Kara Murias, MD Ph.D.    
Jenny Saunders, MD
Ratika Srivastava, MD
Cole Sugden, B.Sc.
Bita Vaseghi, Ph.D.
Felix Wei, B.Sc.
Elizabeth Williams, B.Sc.    
Sabrina Yu, B.Sc.