Health & Medical Education Research Funding Competition
2023-24 Health Science & Medical Education Research and Innovation Funding Competition
OHMES is pleased to announce the tenth annual Health Science and Medical Education Research and Innovation Funding Competition.
There are two types of project submissions:
Research projects: these are focused on knowledge generation through the use of scientific methods of various kinds, typically based around the exploration of a particular set of circumstances such as the impact of an intervention, the experiences of learners and teachers, or a recurring topic across a body of research literature.
Innovation projects: these are focused on the application of knowledge (such as research findings and research syntheses) to guide changes in educational practice to improve, extend, or refocus them. Innovation projects should include knowledge synthesis, development, application, and evaluation stages.
Letters of Intent are due 30 October 2023.  See full announcement for requirements and eligibility criteria.
Please note that projects for which EDI issues are the primary focus must be submitted to the  Equity, Diversity & Inclusion Scholarship in Health and Medical Education Funding Competition. The same project cannot be submitted to both competitions.  
2022-23 Funding Competition Award Recipients

2021-22 Funding Competition Award Recipients

2020-21 Funding Competition Award Recipents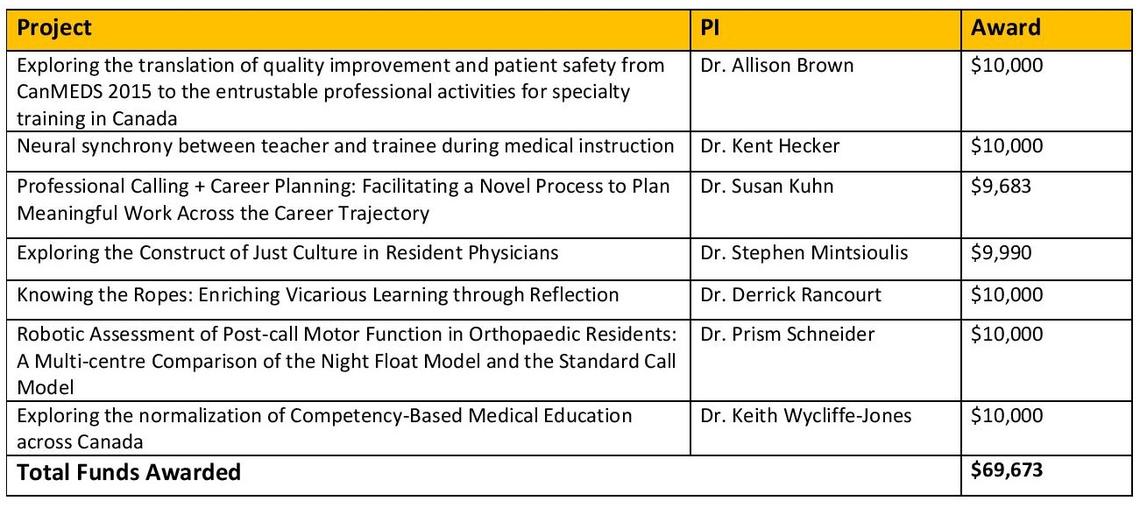 2019-20 Funding Competition Award Recipients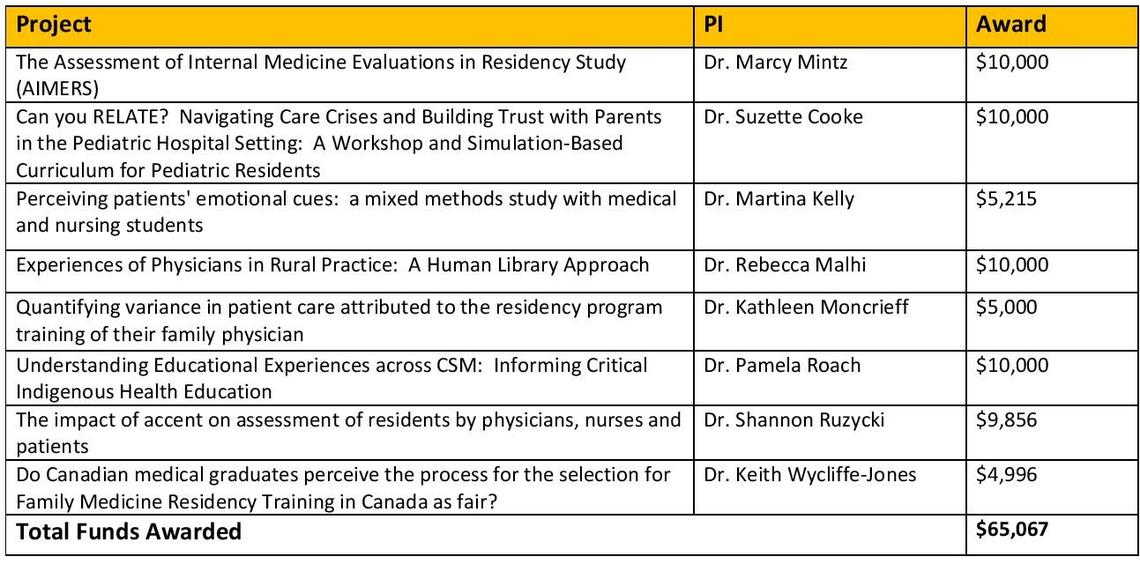 2018-19 Funding Competition Award Recipients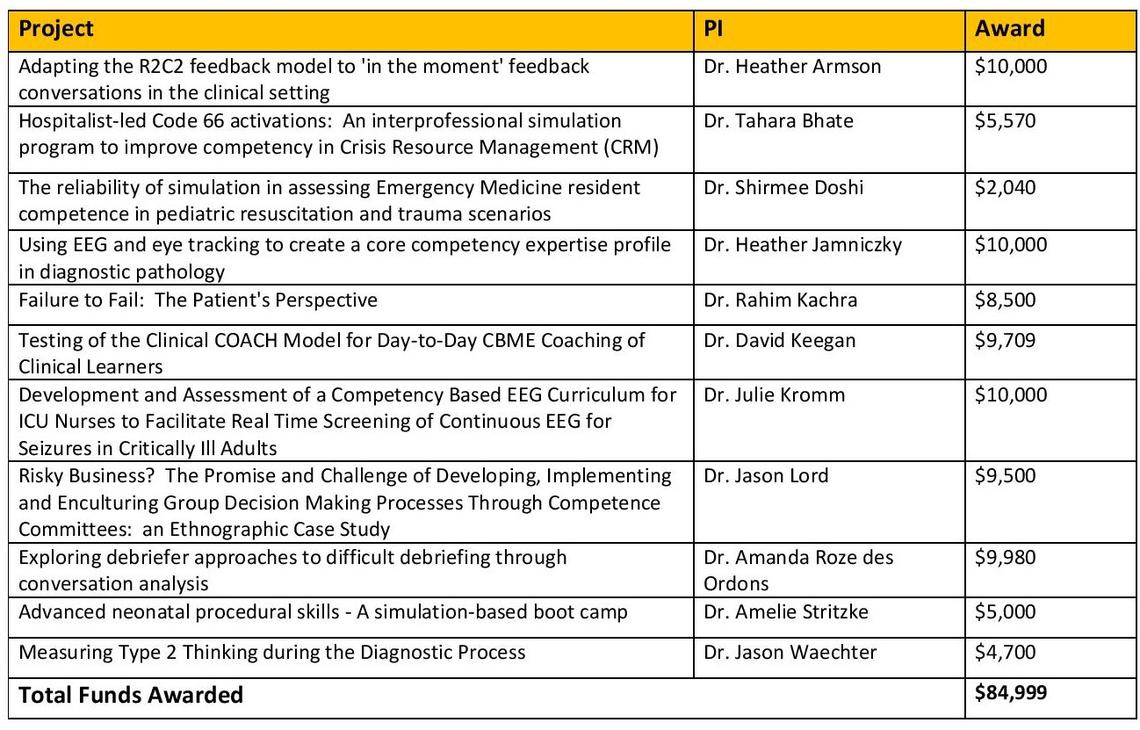 2017-18 Funding Competition Award Recipients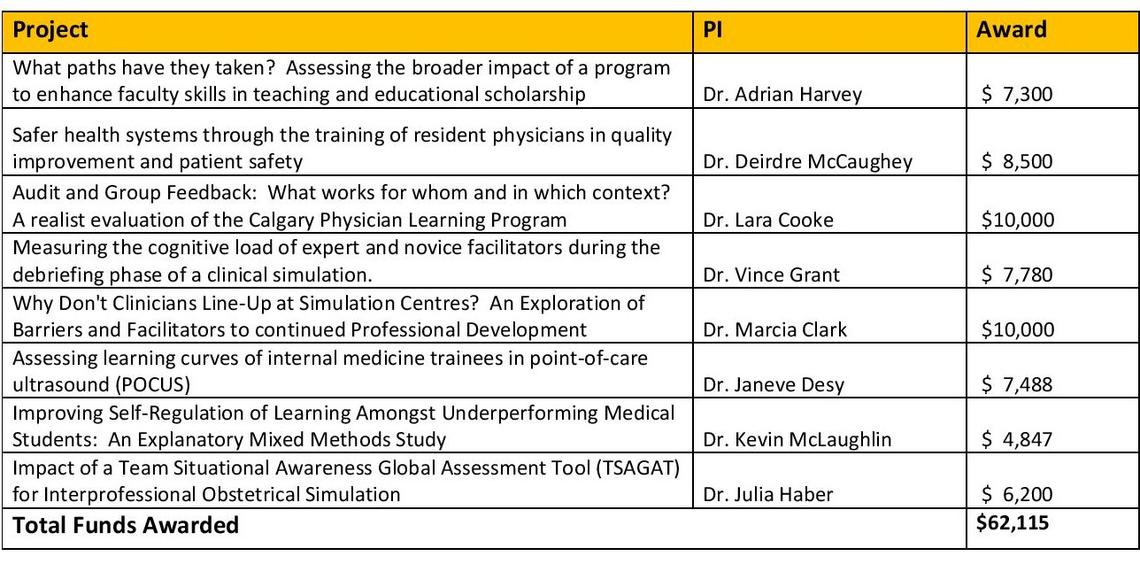 2016-17 Funding Competition Award Recipients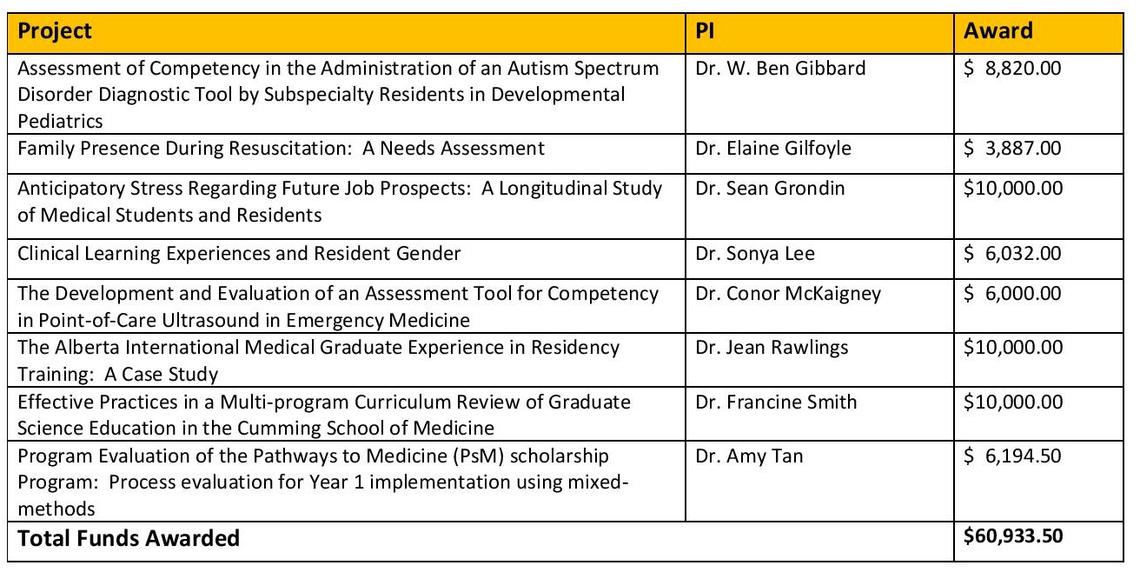 2015-16 Funding Competition Award Recipients

2014-15 Funding Competition Award Recipients