Medical Education Journal Club
The Office of Health & Medical Education Scholarship and Department of Community Health Sciences host a weekly medical education journal club.  It is designed for students, faculty, educators and researchers to discuss research in the field of medical education.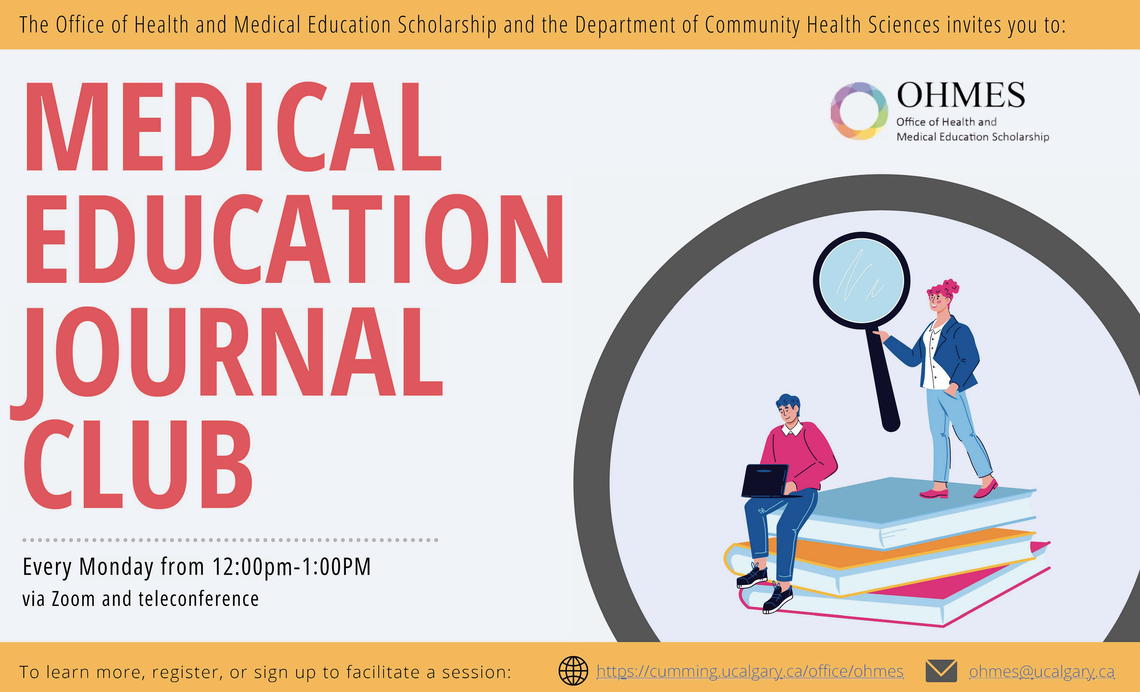 Mondays
12:00-1:00pm
 
The 2021-22 Journal Club sessions are now over, and we will resume in September.  We look forward to seeing you then!