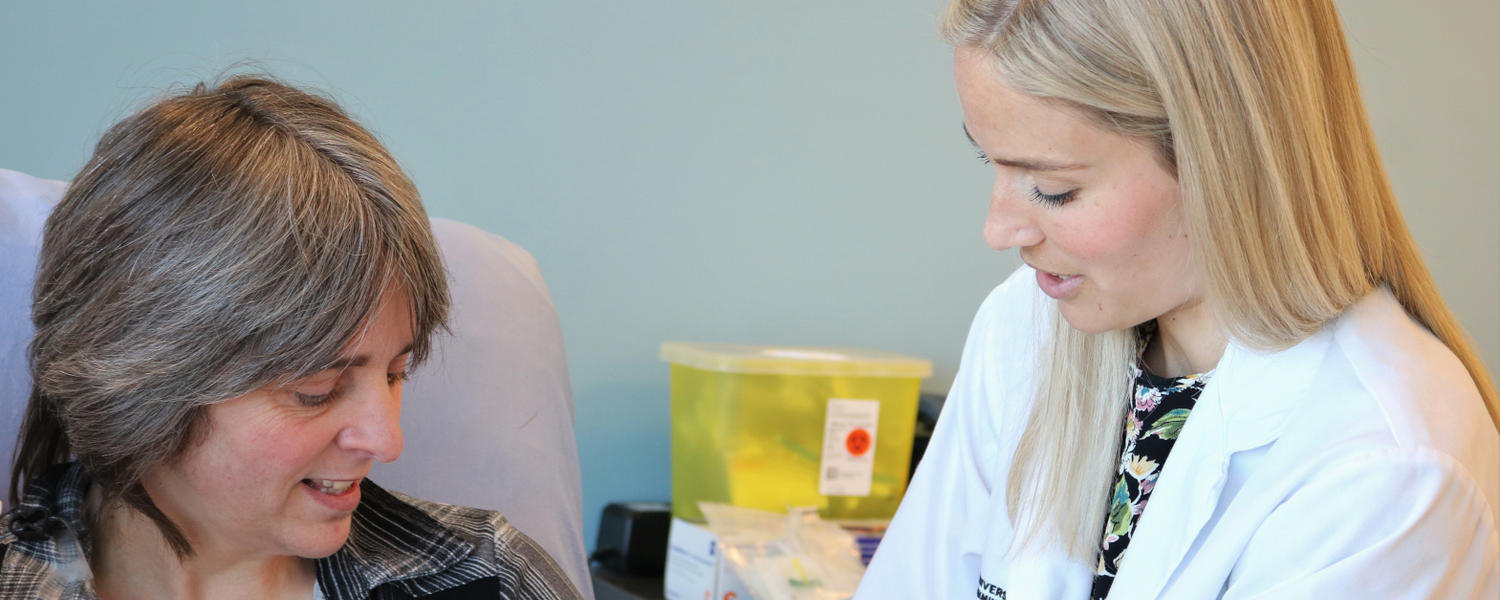 At the HMRC, we support many research projects, and none would be possible without study participants like you who make them a reality. By participating in one of our studies, you're playing an essential role in the advancement of clinical research that supports and drives medical advancements—and we'd like to thank you for your participation.
Below, you'll find general information to help you plan your visit, as well as details on what you can expect as a study participant. Note that this information is intended for general reference only—for more details about your specific research study, please contact your research coordinator.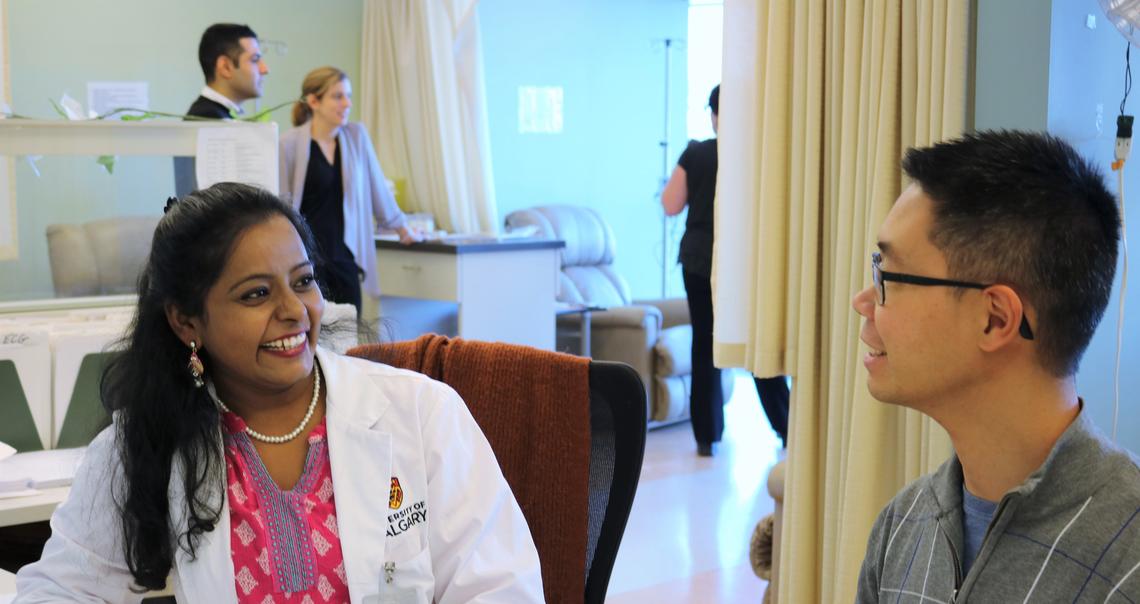 Our Location 
The HMRC is situated within the Teaching, Research & Wellness (TRW) Building at the University of Calgary. Our address is as follows:
Teaching, Research & Wellness (TRW) Building
Heritage Medical Research Clinic 
3280 Hospital Drive NW, 5th Floor - 5D05 
Calgary, AB  T2N 4Z6
Parking and Clinic Access 
When you arrive, please park underground on levels P1 or P2 of the Teaching, Research & Wellness (TRW) parkade, located opposite the TRW Building. Please don't park in the Lot 10 parkade.
As a research participant, you may not need to pay for parking, ask your research coordinator to confirm. If your coordinator advises that parking will be free, please don't take a parkade ticket and provide your license plate number when you check in.
After parking, take the elevator to the ground floor of the TRW building. Once there, you'll need to take a different set of elevators up to the 5th floor.
 
Your Appointment  
You should plan to arrive 10 minutes before your scheduled appointment. Your research coordinator will provide you with all the details regarding your visit in advance. 
If you have questions about your specific study, or need to change or reschedule your appointment, please contact your research coordinator. For assistance with directions or parking, please contact our clinic coordinator:  
Pallavi Noojibail 
pallavi.noojibail@ucalgary.ca
403.220.8220 
 
What to Expect as a Study Participant
What happens during a visit to HMRC? 
Once you arrive at the HMRC for your study, our staff will first check you in. This involves registering your vehicle license plate with parking services, so please have your plate number ready. A member of your study team will then accompany you through the procedures required for your research visit. This often involves taking a blood or urine sample and having your weight and vital signs checked.  Although coffee and water are available, depending on your study length, you may want to bring a snack. Food is available for purchase in the cafeteria located in the adjacent Health Sciences Building. You are able to bring a companion to accompany you during your visit.
What happens after your study is completed?
Your study coordinator will advise you once your participation is complete, and will arrange for any necessary follow-up activities. 
Study results are often published in peer-reviewed scientific journals. Particularly important results may be featured in the media and discussed at scientific meetings or by patient advocacy groups before they're published. If a new approach or intervention is proven to be safe and effective in a clinical trial, it may become the standard of medical practice.