Alberta Thoracic Oncology Program
The ATOP program aims to offer rapid, state of the art, multidisciplinary evaluation of patients with suspected chest malignancies in and around Calgary and Southern Alberta.
All patient referrals received by ATOP are reviewed by dedicated Nurse Practitioners who initiate intake of information and preliminary evaluation of patients.
An optimal diagnosis and staging plan for our patients is determined as well as preliminary therapeutic plans discussed including involvement in clinical trials, in collaboration with the Thoracic Surgery and Lung Tumour Group oncologists.
Patients have full access to all lung cancer diagnostic and staging modalities including standard radiology, bronchoscopy with transbronchial needle aspiration of mediastinal lymph nodes (with endobronchial ultrasound), CT guided transthoracic needle aspiration, mediastinoscopy, PET scanning, fine needle aspiration of superficial lymph nodes, thoracentesis, closed needle pleural biopsy and thoracoscopy. 
As well, expedited pre-op evaluation of pulmonary function with full pulmonary physiologic testing, differential VQ scanning and cardiopulmonary exercise testing are readily available.
This clinic would not be possible without the support of Alberta Health Services, the Cancer Care Strategic Clinical Network, and Cancer Control Alberta.
Meet our Nurse Practitioners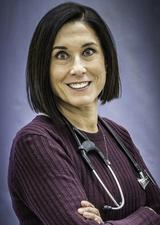 Nadine Strilchuk
Nadine Strilchuk grew up in Edmonton. She has worked as a registered nurse in internal medicine, pulmonary, and palliative care. Nadine has always loved direct patient care and to provide them with greater knowledge and expertise, she returned to school and completed her Masters of Nursing in 2009 at the University of Calgary. She followed in 2010 with a post graduate Nurse Practitioner diploma and has been a member of the Alberta Thoracic Oncology Program since then. She has a general passion for all water sports - swimming in particular and cherishes time with her family.  Nadine is an avid reader, enjoys home decorating, loves dogs and lives in Calgary with her husband. 
Catherine Doetzel
Catherine is an Adult Nurse Practitioner with the Alberta Thoracic Oncology Program, receiving her Masters of Nursing and Nurse Practitioner credentials through the University of Calgary in 2015.  Her Masters of Nursing focus was advanced nursing care in the emergency department, with a published manuscript in 2016. She previously worked as a Registered Nurse in cardiology and emergency departments both overseas and within Calgary.  Catherine grew up on a farm in rural Alberta, and continues to help with the family run operation when able.  Catherine and her husband, Brendan, enjoy travelling around the world exploring new countries and cultures.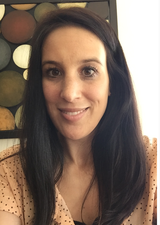 Laura Hampton
Laura Hampton grew up in the local area of Alberta. Her Undergraduate and Graduate training as a nurse practitioner was completed at the University of Calgary. Her career has been revolved around cancer care. Laura joined the Alberta Thoracic Oncology Program in 2012. She resides in Calgary with her husband and two young children. Most of her free time is spent with her family, enjoying fitness, activities, and walking her two energetic dogs. 
Ashley Kerr
Ashley graduated from the University of Alberta BScN program and went on to pursue her MN and NP at the University of Calgary where she graduated in 2015.  Her nursing background was heavily focused on critical care and harm reduction. As a nurse practitioner, she has had the opportunities to work in addictions and mental health and primary care prior to her role at the Alberta Thoracic Oncology program. She is passionate about healthcare equity and has had the privilege to present at both national and international conferences regarding her work and research in improving access to care for marginalized populations.  In her free time she is an avid runner, loves the outdoors, and enjoys spending time with her family.