Featured BHSc Alumni Spotlight
Writing and presenting ideas, research and plans are core elements of my work now and the BHSc program provided ample opportunity to hone those skills.
Keri-Lynn Strain, BHSc'10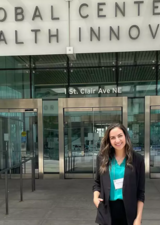 Academic journey connects head and heart for Bachelor of Health Sciences alumna
Nour Hassan, BHSc '21, always saw herself working at the intersection of health and social justice. As a newcomer to Canada, she experienced barriers to health when her younger sister's early symptoms were dismissed and she was subsequently diagnosed with brain cancer, months later.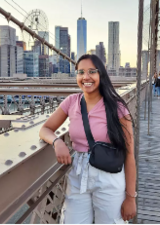 BHSc'22 alumna co-organizes fundraiser for Kids Cancer Care
Second-year medical student Nimaya De Silva, BHSc'22, co-organizes this year's Big Brave! Head Shave, to raise funds for Kids Cancer Care. The event raised $25,629 on June 2.