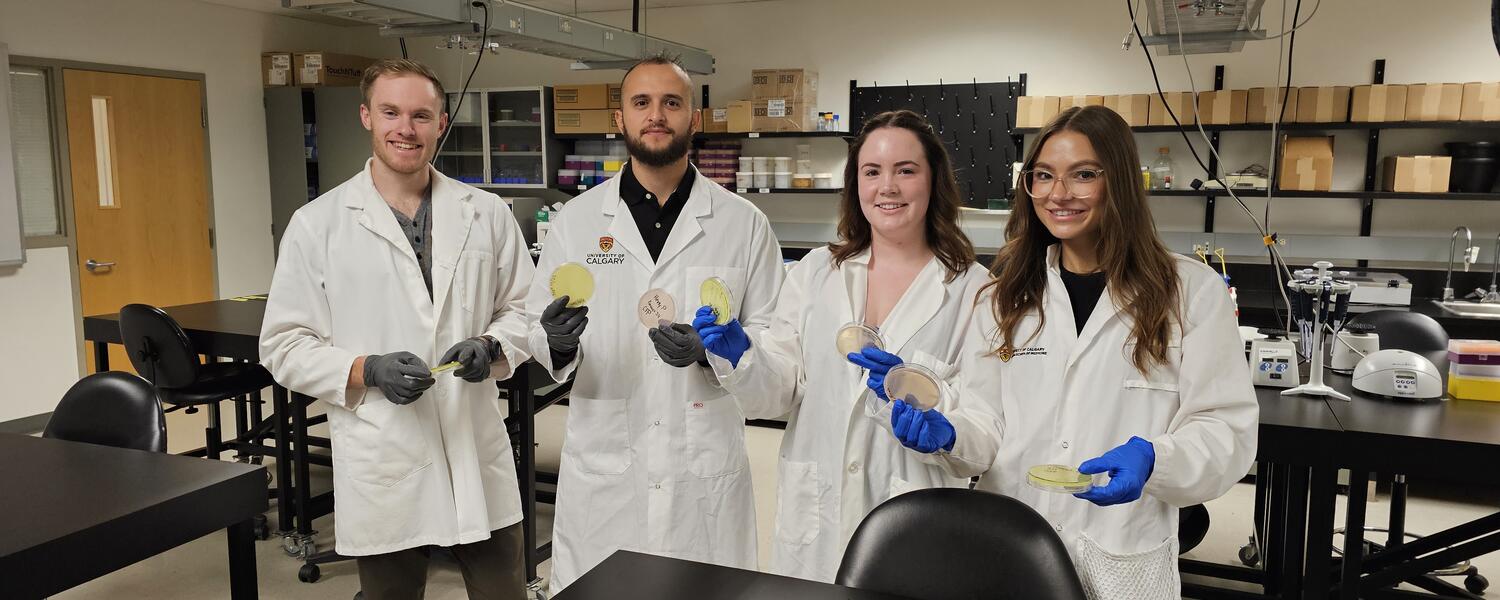 GA(T)s - Graduate Assistantships (Teaching)
Graduate Assistants (Teaching) are appointed to assist the instructor of record in various aspects of teaching an undergraduate course offered through the Bachelor of Health Sciences (BHSc) and Bachelor of Community Rehabilitation (BCR) programs. Depending on the course, GA(T) duties may include assisting with lectures, being available for office hours, grading assignments, exam invigilation, providing tutorial direction, and assisting in the preparation of demonstration and instructional aids.
GA(T) positions within the BHSc and BCR programs are available for both Fall (September-December) and Winter (January-April) terms for graduate students not holding a major scholarship. Students may hold one (1) Full GAT appointment per term.
Successful applicants will complete and sign the Assignment of Assistantship Duties form (see forms below) with their GA(T) instructor. The completed form will be submitted to the Associate Dean (Undergraduate Health & Science Education) for approval. A formal Letter of Offer will also be provided to the student for review and signature. The signed Letter of Offer and Assignment of Assistantship Duties form are then submitted to the Graduate Student's Association (GSA).
A review of the GA(T)'s performance will also be conducted prior to the end of the term. Both the GA(T) and instructor will discuss the GA(T)'s performance and complete a Graduate Assistant Performance Review form.
All GA(T) holders are encouraged to undertake the various teaching workshops and certifications.
Applications for potential GA(T) appointments are accepted on an ongoing basis.  Interested students are required to complete an application form, cover letter with a clear statement of interest as well as a current curriculum vitae (CV) to the course instructor for consideration.
GA(T) forms and information
Fall 2023 and Winter 2024 (mid-November to mid-February)
Course Name
Research Ethics Module
Instructor
Dr. J. Guichon
Application Deadline
Open until suitable candidate is found
Winter 2024 (January to April 2024)
Course Name
Honours Cell and Molecular Biology
Position
Four full-time GA(T)
Application Deadline
Tuesday, October 31, 2023
Session Instructor (Winter 2024)
Course Name
Health Services and Health Systems
Position
1 sessional instructor
Application Deadline
Friday, October 13, 2023
Course Name
Advanced Bioinformatics
Position
1 sessional instructor
Application Deadline
Thursday, September 28, 2023