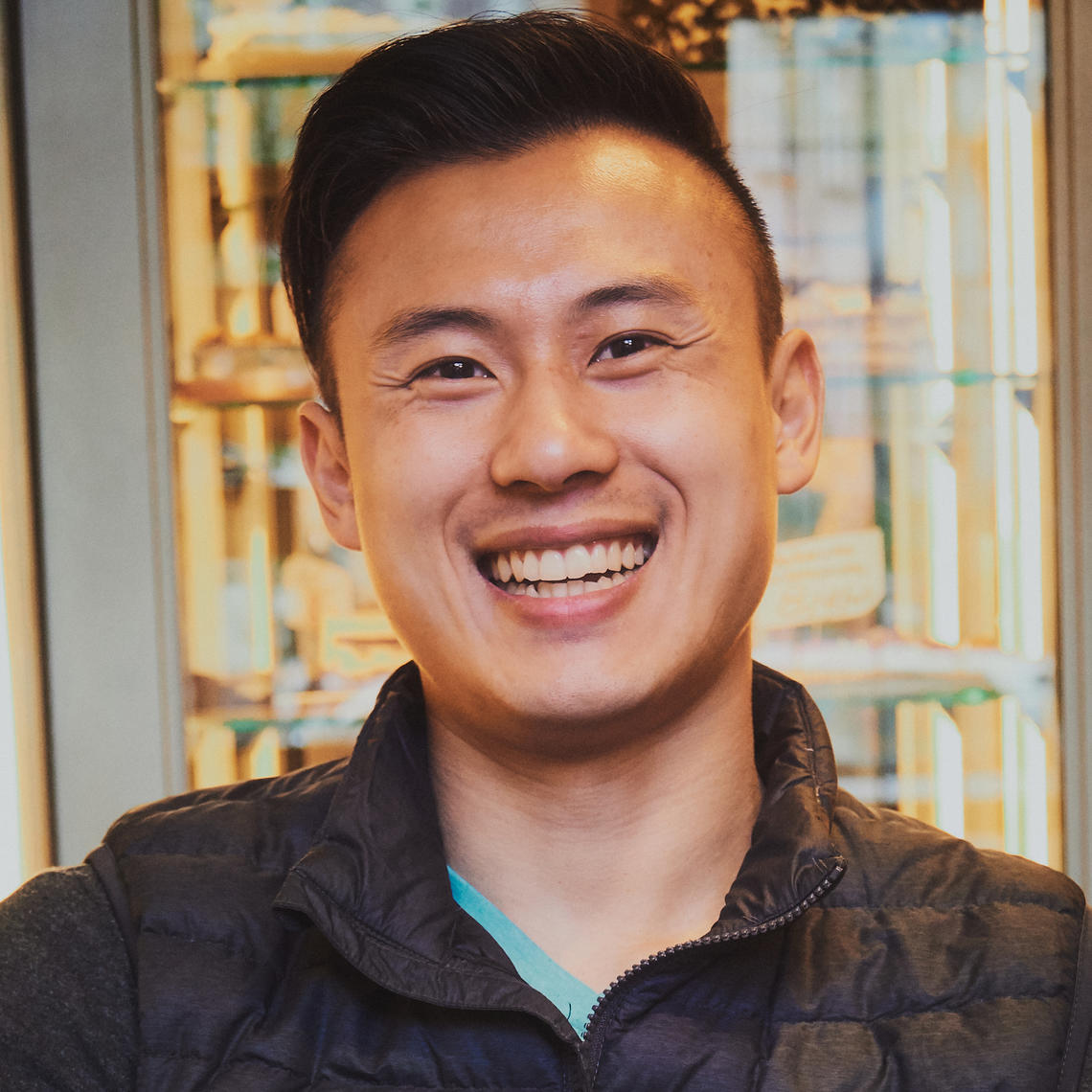 Visual Designer
BHSc Hons. - Biomedical Sciences - University of Calgary
MSc. - Biomedical/Medical Engineering - University of Calgary
BEd. - Secondary Education and Teaching - University of Calgary
The research heavy approach in the BHSc program provided a great learning environment to practice these skills. The ability to take months or years of research and distill it into short presentations, posters, and soundbites forms the backbone of my work today.
What is your favorite BHSc memory?
Dr. Mayi's microbiology class. Her course was simply always fun to attend through the semester. In addition to her fantastic lectures, she had an amazingly holistic approach that actively brought the class closer together. The final project for the term was particularly full of laughter and surprise. For us, it meant a weekend of thousands of photos for a Lego stop-motion video, corny voice acting, and an overly dramatic soundtrack. For others, it meant a full music video production, rap battles, and other fun ways to teach the rest of the class on specific proteins and their various interactions. In addition to shenanigans in the fishbowl, that course was a very memorable experience.
Looking back, what advice would you give yourself as a student?
Make a conscious effort to meet new people, always have something you're actively improving at, and define your non-career goals. You might create a key networking contact that has a huge impact on your life years later or a life-long friend but you never know unless you try. A strategy that worked great during a subsequent degree was: if you sit down next to someone you don't know then strike up a conversation. If you like them then sit next to them again next time and keep chatting, otherwise sit elsewhere and repeat. When you're not swamped in school work, choose something you want to try and master. It could be a sport, game, software, language, etc, but the skills you learn and new connections can open up unexpected career paths and social circles. Lastly, consider what you want to accomplish in life and how your career will support that goal. Work to live, not the other way around.
What is the best thing about your current job?
Being a freelancer gives me control over my schedule and allows me to be selective about the projects I take on. As I continue to grow professionally, the importance of work-life balance cannot be stressed enough. Although it requires discipline to be effective, having the ability to choose when your work day ends and the flexibility that comes with it provides endless ways to avoid burnout. For me, in the summer that typically means taking days off to go hiking or mountain biking. In the winter, it means watching the storm forecast and chasing powder days. Similarly, being able to only accept creatively stimulating jobs keeps my mind fresh and excited for my next client.
How has your career evolved?
Although I originally intended to pursue a career in medicine, the educational aspects involved in my graduate program pushed me towards teaching. I had received a lot of positive feedback regarding how I broke down and presented material while keeping my various lectures entertaining for the audience. I subsequently completed an education degree and proceeded to teach high school sciences. On the side, I continued taking on the odd design project (admittedly primarily to fund my hobbies) until an opportunity to create a website for a tech start-up in Silicon Valley presented itself. I pushed myself to exceed their expectations. This project was a great success and a steady stream of larger projects started to roll in. Around this point in time, I had decided to switch full-time to being a freelance designer. Seeing the results and elations from the clients gave me the confidence to believe in my skills I had honed over the years and my value to industry. I am currently continuing to grow my design portfolio and capturing the attention of larger corporations as well as testing the waters for creating my own agency.
How did your BHSc degree help you get to where you are now/current career?
At the end of the day design is simply a form of visual communication. I can dress things up as much as I want but at its core, I need to effectively deliver a message to the right audience. The research heavy approach in the BHSc program provided a great learning environment to practice these skills. The ability to take months or years of research and distill it into short presentations, posters, and soundbites forms the backbone of my work today. It has helped immensely since my clients often struggle to communicate complex topics in a concise and easy-to-digest manner. Additionally, the research process has equipped me with the confidence to approach new concepts and work effectively with my science and tech-based clients. These skills have been a valuable asset for building communications paths and trust with my clients.
What is the best piece of advice you have received during your career journey?
How do you provide value to the client? It's common in my industry to see others get so wrapped up with what they can do for the customer that they fail to see the bigger picture and question whether or not they should. What is important, revenue-generating, or significant to the client is unique for each project. This inherently means some of my skills are worth more to some clients than others. This also means that some skills you view as less important might be worth a lot to the right client later. Being aware of how you are able to directly help others achieve their goals may help you define your own career path and/or excel in a niche above your competitors. Additionally, it keeps you focused on the impact your work has and helps drive your own value and confidence.