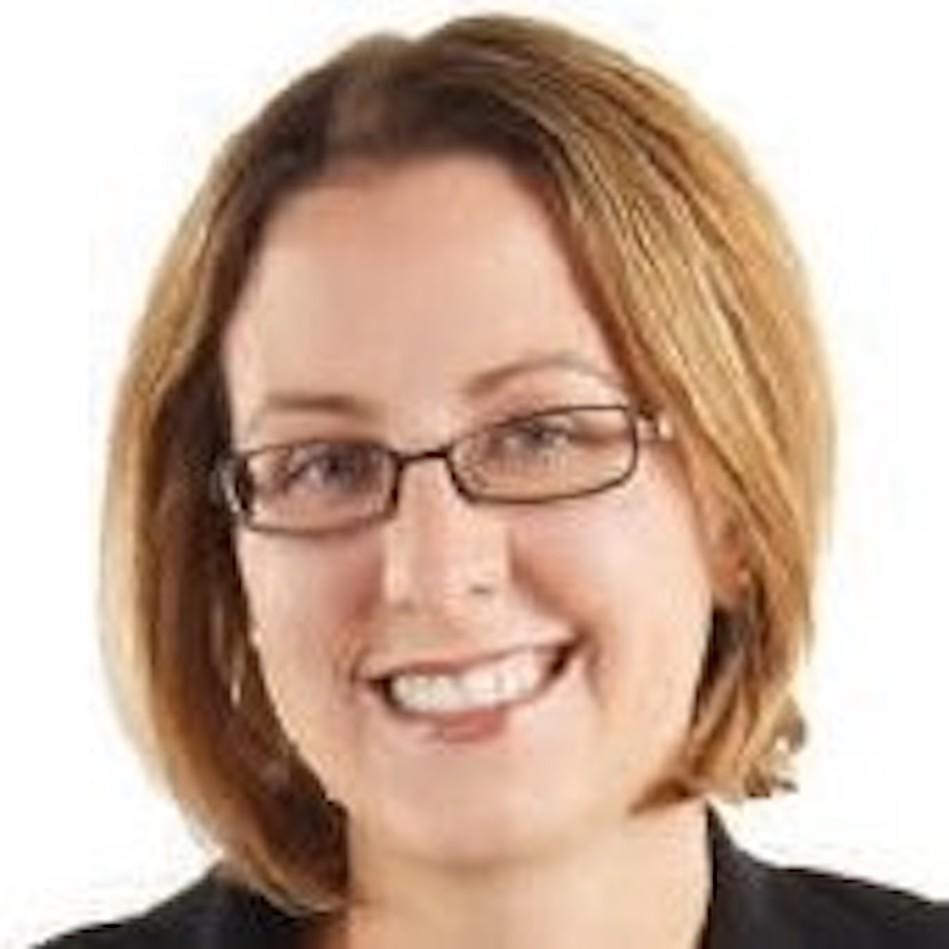 Nathalie Richard, BHSc'08
Director Group Risk Management, RBC
BHSc Hons. - Biomedical Sciences - University of Calgary
MSc - Health Systems - University of Ottawa
My BHSc degree allowed me to develop a strong research background (even when applied to finance) and an innate sense of curiosity.
Nathalie Richard, BHSc'08
What is your favorite BHSc memory? 
I have several favourite memories. I always really appreciated my time in the lab, whether it was for experiments as part of our courses or during my summer internships. I enjoyed the process of reviewing published journals on a topic, strategizing about how to conduct an experiment and reviewing the results at the end of the experiment.
Taking an active leadership role in student clubs and organizations was also really important to me. It allowed me to develop new friendships and networks, and to develop new skills beyond the lab.
Looking back, what advice would you give yourself as a student?
 
Be curious and explore fields that are unrelated to your key area of study / expertise.
Use your time in university to get to know your strengths and weaknesses, and the areas for which you have a strong interest. Once you have a better understanding of your strengths and interests, you can better focus your efforts.
Build trusting relationships with new friends based on shared experiences. These friends will become a key support system for you throughout your career.
Allow time for breaks and self-care. Some of our most creative ideas often arise when we take a break. Your mind and body need to be healthy and strong in order to make good decisions.
Always be kind and respectful of everyone around you. This goes a long way even during the most difficult situations.
What is the best thing about your current job?
My current job involves helping companies that are experiencing operational and financial difficulties get back on their feet. It is a challenging role as we have to help individuals navigate through a difficult time, and find solutions that will get the business back on track while meeting the requirements of a credit framework. Empathy and good listening skills are absolutely critical in this role. Keeping a perspective that is focused on solutions (vs. problems) and having a large toolbox of solutions is really important too.
How has your career evolved?
I always had an interest in science and in business. Those two interests strengthened during the course of my BHSc degree, partly because of the roles that I took in clubs and student-led organizations. I decided to pursue a Master's in Health Systems after completing my BHSc degree as it touched on business, policy and strategies in the healthcare sector. Once I completed my Master's, I wanted to put my skills to use by entering the biotechnology sector. I started volunteering with our local biotechnology / life sciences organization (Life Sciences Ontario). The key note speaker for one of my events was the Head of Life Sciences for RBC (ON). One day, I reached out to him to see if we would be open to discuss career advice over a coffee. He asked me if I would be interested in joining his team an hour and half into our coffee meeting. I joined RBC in November 2010 as a commercial account manager trainee and I became a full commercial account manager shortly thereafter. In 2015, I had the opportunity to advance into the role of the Head of Life Sciences and to review our strategy in the market. In the summer of 2017, I moved to a Senior Financing Specialist role to deepen my credit structuring knowledge in commercial banking. In February 2018, I moved to the role of an associate within the Corporate Client Group – Finance ("CCG"), which is a team of senior bankers dedicated to providing services to mid-market Canadian-headquartered companies and subsidiaries of foreign multinationals in Canada. I was promoted to a Vice-President role in CCG Finance in May 2019. My experience in CCG allowed me to gain exposure to complex credit files. While in CCG, I worked closely with the group that oversees challenged files. I gained an appreciation for their balanced approach and I set my sights on joining their team if there was an opportunity in the future. The pandemic lead to the creation of new roles within that team and I joined them as a Director in October 2020. 
How did your BHSc degree help you get to where you are now/current career? 
I am a firm believer of being very prepared for every call and meeting. I always complete a deep dive on every client file to better understand their operations, financial performance and their industry. My BHSc degree allowed me to develop a strong research background (even when applied to finance) and an innate sense of curiosity, which are important in the preparation of these meetings.
The degree also enabled to have a mentality that is focused on problem solving and on developing creative solutions to challenging situations.
It also strengthened my presentation and communication skills, which have been very valuable when working with clients, internal partners and other organizations.
What is the best piece of advice you have received during your career journey?

Your career path is a marathon, not a race. Take the time to learn about the diverse operations of your organization and to build your network. Find roles that allow you to stretch your abilities and to keep growing.
Finally, find supportive mentors that can guide you throughout your career journey, and give you direct and honest feedback.