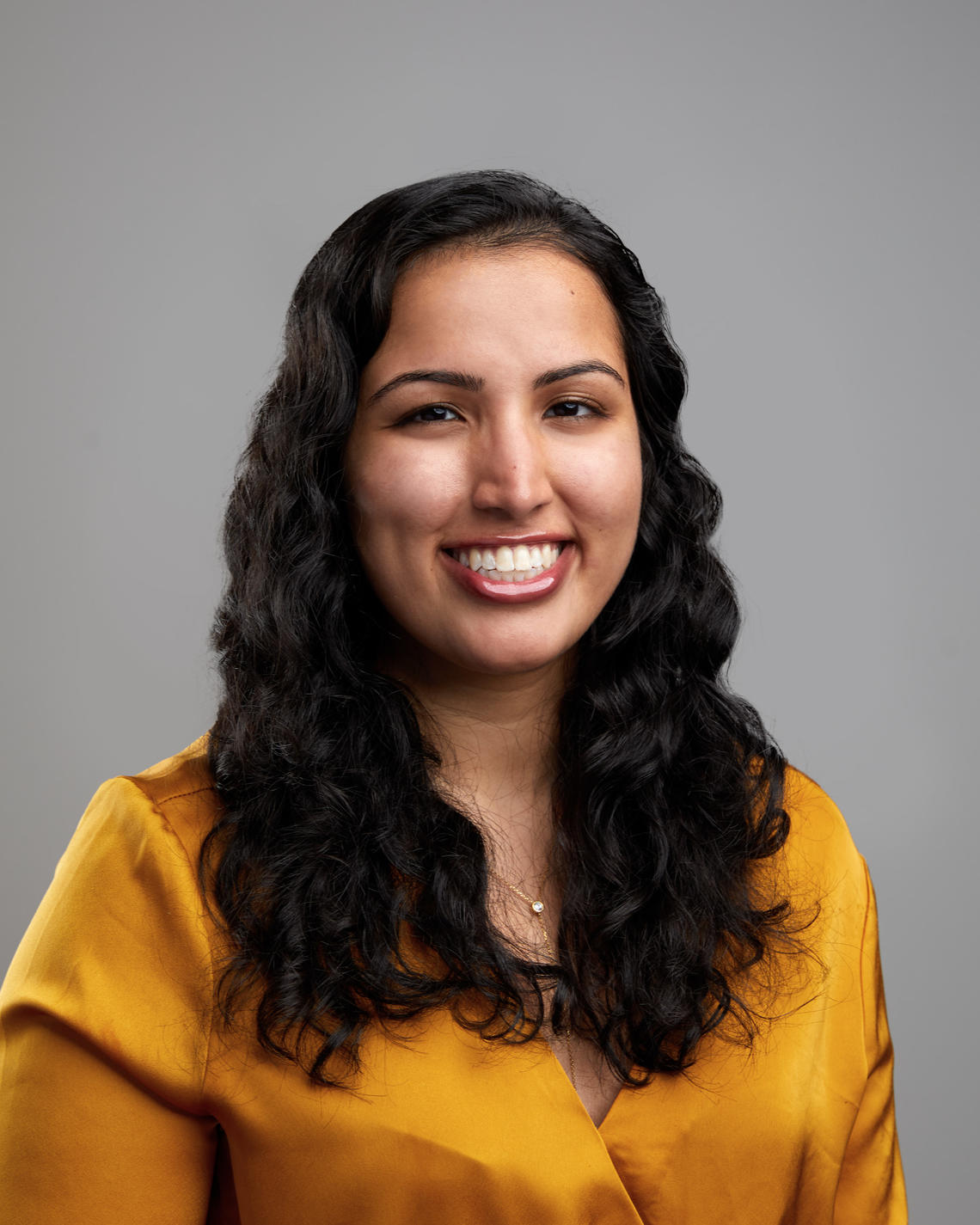 Articling student, BC Prosecution Service, Government of British Columbia 
BHSc Hons. - Bioinformatics - University of Calgary
JD - University of  Calgary
I don't regret how long it took me to find out what I was truly interested in, and the skills I learned throughout my educational journey have really given me an edge in the field of law.
What is your favourite BHSc memory?
My favourite BHSc memory would be getting through the 408 labs (and basically all the core BHSc classes) together with all my friends. Writing the labs themselves was not fun but it was great to have that time of shared struggle, where you're all having fun getting through it together. I really do miss how small and close-knit the program was! It gave me some of the best friendships I have, built through hours and hours of time spent in the library workrooms and in the Feasby Student Lounge. It was always fun to leave the chaos of main campus to come back to Foothills!
Looking back, what advice would you give yourself as a student?
Try to not think of medical school (or an MSc) as the only possibility for yourself! While it is a wonderful path to take and I had considered it, I ultimately realized it was not for me for a variety of reasons. I don't regret how long it took me to find out what I was truly interested in, and the skills I learned throughout my educational journey have really given me an edge in the field of law (especially because I can now practice intellectual property law), but I do think the journey itself may have been smoother if I had been able to open myself up earlier to possibilities outside of just medical school and an MSc. There is so much out there that lets you use the skills you developed in the BHSc in the ways best suited to you!
What are you currently working on?
Currently, I am in law school at UCalgary's Faculty of Law. I am also part of the Certification de common law en Français (CCLF), a unique certification for developing competency in legal advocacy in French. Throughout law school, I have had the pleasure to work with Student Legal Assistance and gain a lot of hands-on legal experience, including successfully filing a Charter notice to have charges stayed and navigating the early case resolution process for a client. I'm also completing a corporate/litigation-focused internship at Parlee McLaws through the CCLF.
Outside of school, I have also been working as a legal student in the Treaty Law Division of Global Affairs Canada's Legal Bureau since May 2020, dealing with international treaties that affect all aspects of global relations.
How did you choose your graduate program/supervisor?
While I'm not currently in graduate school, I did spend 2 years working towards an MSc. in Bioinformatics at UBC after I graduated. I was referred to my graduate program supervisor by a friend who had worked in the lab, and I found their research interesting and aligned with my interests. I was particularly interested because they were not a bioinformatics lab, but I would be co-supervised by a bioinformatics professor. This allowed me to have exposure to both wet-lab and computational work. While I took a leave of absence to attend law school, and likely will not return to complete my MSc, the experience was instrumental in bringing me to where I am. For anyone considering graduate school, I would suggest thoroughly researching your supervisor and speaking to current and former lab members for an idea of their supervision style to see if it would mesh with your work style. Some individuals prefer hands-on supervision, and some want to be left alone, but make sure that your supervisor works like you do.
What are your future plans?
I will be graduating with my JD in 2023 and will be called to the bar in 2024 after articling. I am interested in a few different fields of law at the moment, so it is hard to say exactly where I plan to end up, but I'm currently looking at litigation, intellectual property, public interest law (including criminal law) and in-house counsel positions in tech/biotech. No matter what field I end up in, I am trying to find a way to continue using what I learned in my undergraduate degree.
What is the best piece of advice you have received during your educational journey?
The best piece of advice I received was to have a life of your own, which not everyone has been too happy to hear. I know that getting into medical school or a different professional program requires a lot of commitment and work, but academics should never be your entire life. If it does become that way, you will burn out ridiculously fast. You can excel and get to where you want to be while still maintaining a social life and hobbies. If anyone tells you otherwise, they are not being truthful or they are very inefficient.
Being balanced and having that part of your life that calms you is going to be key in continuing to enjoy your work. For me, it was sports and art, but it will be different for every person. If you really need an incentive to step away from the books, just remember that some of your best career opportunities and recommendations may come from someone you first met in a social context rather than through work or school.