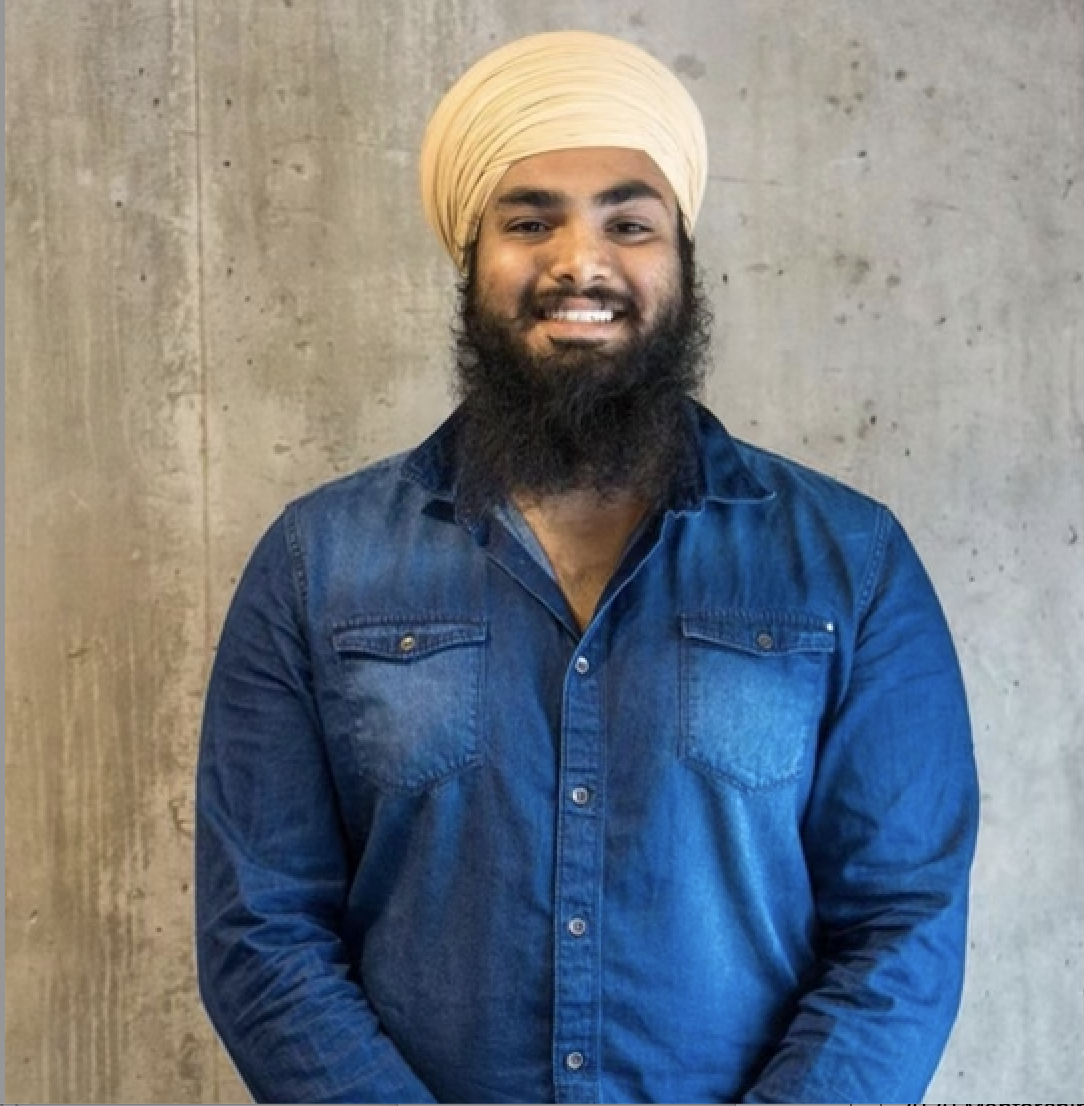 Community Health Specialist - Fraser Health Authority
BHSc Hons. - Health and Society - University of Calgary
MPH - Master of Public Health - Queen's University 
I had the utmost honour and privilege of working with such a passionate group of students and faculty/staff that worked so incredibly hard to enhance the BHSc experience.
What is your favorite BHSc memory?

My favourite memories have always been taking part in the BHSc community by joining the Student-Faculty Liaison Committee (SFLC) and the Students' Union (SU). I had the utmost honour and privilege of working with such a passionate group of students and faculty/staff that worked so incredibly hard to enhance the BHSc experience (i.e. BHSc symposium, pet therapy and pancake breakfasts etc.). My most memorable experiences have always been the life long friendships that came as a direct result of attending and putting these events together. A special shoutout and appreciation for all the amazing folks behind the scenes that help make the BHSc program such a success.
Looking back, what advice would you give yourself as a student?

Get involved with clubs and other community engagement opportunities! I only got involved with committee's until 3rd and 4th year of my undergrad with the thoughts that extra curricular involvement would impede my academic abilities. What I found when I started to get more involved was that my grades actually got better as I was compelled to have better time management. The downtime spent doing things I enjoyed helped relieve so much stress and anxiety, especially during midterm season. I quickly realized that the crunch time during exams was when I needed my positive outlets the most, most of which I created through being involved in clubs and faculty committees. 
What is the best thing about your current job?

Having the flexibility to undertake a wide range of public health work. Being situated in a position that is solely focused on preventative work at a population level, this job was the ideal job I have always envisioned for myself. I get to engage a large number of stakeholders and work closely with grassroots organizations. The most critical aspect of my job is having strong ties to the community and that's what makes my job so enjoyable. To be able to find and connect with amazing organizations working on bettering our community on a daily basis is a blessing. I actively get to be involved in the public health work that takes place within my community and provide support with a health lens. 

How has your career evolved?

My journey with creativity has been a long one, but I think one of the best ways I've been able to level up in my career is by combining my creative passions with my educational background. This has been something I have worked on in the past couple of years after graduating from my BHSc undergrad. I have found success in utilizing a creative approach to bring awareness to public health concerns. By all means, don't get me wrong, scientific studies and conferences are crucial in our world of scientific understanding, but how do you start to transcend your silo's to a wider audience? To me, it was having a creative approach in the messaging. Using videography to showcase systemic racism and water colours to paint a story of intergenerational trauma rooted in resilience within the South Asian community. These are the types of ideas that light a fire to the work I do and keeps me motivated in pushing the limits in my career. 

If you would like more information on my creative work check out our website www.kalamcreations.ca. 

How did your BHSc degree help you get to where you are now/current career?

I am forever indebted to the students, staff and faculty of the BHSc program. I was given an abundance of opportunities and experiences at an early age in my life that I am so very grateful for. For example, I had the honour of sitting on the decanal review for Dr. Meddings for his second term as dean. This level of trust and faith to lean in on students for their thoughts and feedback will do wonders in building confidence in young leaders. Every opportunity was a building block in leading me to where I am today. As a BHSc student, I learned that there weren't any limits on our skies to begin with and the realm of possibilities for how we could innovate in the world of healthcare were endless. I had the most amazing research preceptor in Dr. McCormack, shoutout to my friend and mentor Gavin for always having faith in me even when I didn't have it myself. I always had a constant ray of inspiration shined on me from my peers that preceded me in the program, ranging from global health initiatives to ground-breaking scientific discoveries. These inspirations from the BHSc degree will forever be the building blocks that have led me to where I am today and wherever I might be headed tomorrow. 
What is the best piece of advice you have received during your career journey?
I think the absolute best advice I've received revolves around self-care. There wasn't a one liner in particular, but just a check in from a mentor who asked about my well-being, not the latest project in the pipeline. Burnout is so very real, and at a young age it can be quite easy to forget to take care of your mind, body and soul. We live in fast paced world that is becoming more interconnected than ever. The influx of new information is countless, so there's a huge need to selectively filter out the things you don't need to take on. Having a strong self-care routine where you are focused exclusively on yourself. If the pandemic taught me anything, it's that I need regular and scheduled walks built into my day of Microsoft teams meetings.