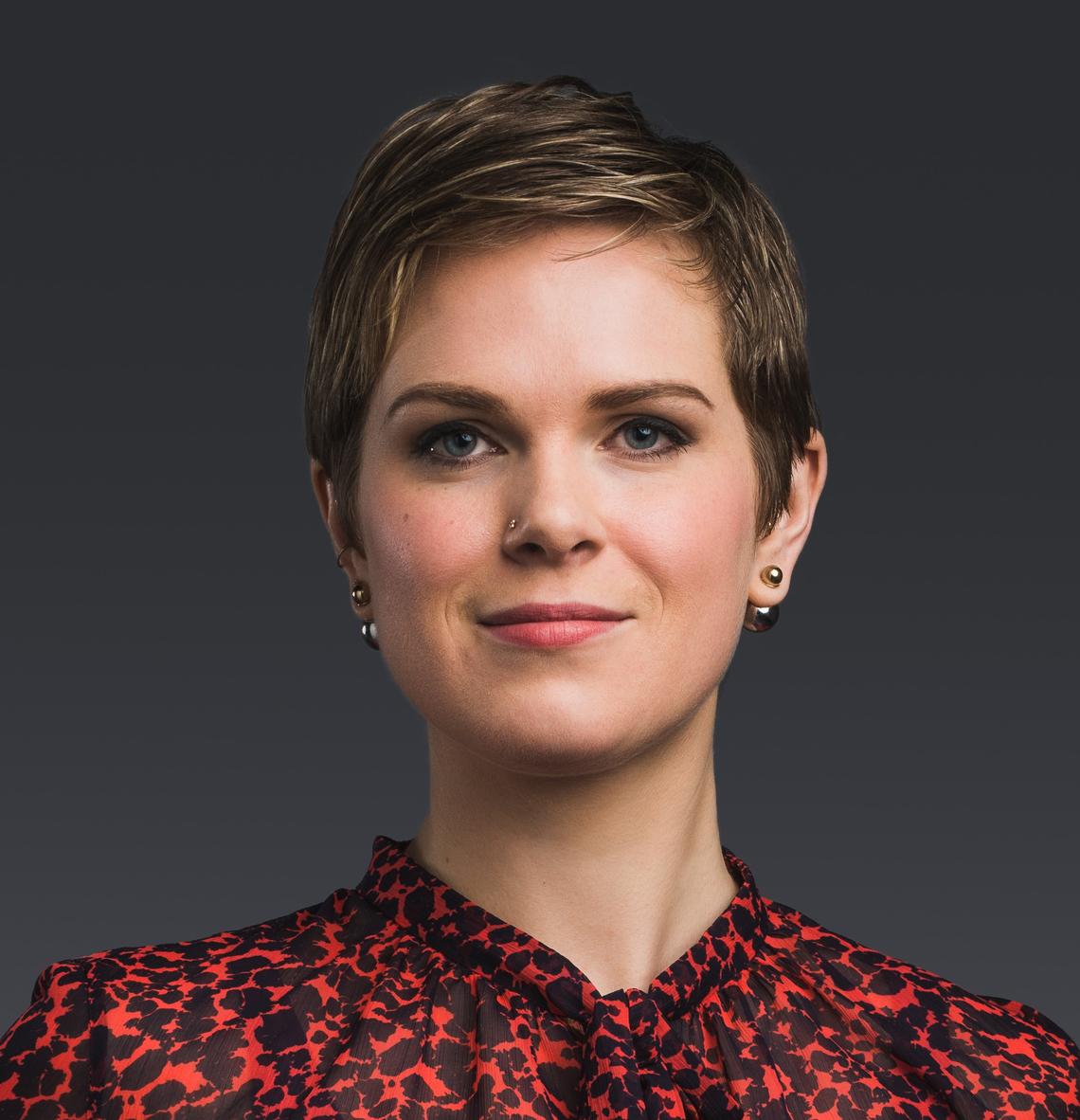 Whitney Longstaff, BHSc'07
Principal | Contract Research, Health Technology Assessment
BHSc Hons. - Health and Society - University of Calgary
MSc. - International Health Policy - The London School of Economics and Politics 
I went to graduate school in the UK...and spent the next three years getting some of my most valuable experience, at the National Institute of Health and Care Excellence.
Whitney Longstaff, BHSc'07
What is your favorite BHSc memory? 
I don't know if 'favorite' is the right word, but it is definitely one I think of often. Another student and I were working on what must have been the first report we ever handed in for the MDSC course in first year. We understood that the reference list needed to be in alphabetical order, so we stayed up all night re-ordering the author list in every single citation. Needless to say, we were politely informed by a comment in the margin of the report that author order has significance, and is not meant to be altered. Now every time I have a conversation about authorship for a manuscript, I cringe a little, remembering my humble beginnings. Everyone has to learn somehow, I guess!
Looking back, what advice would you give yourself as a student?
Don't be so afraid to ask questions. This is one of the times in your life when you basically have free reign to be curious. The time will come later when you need to pretend you know what's going on – but it certainly isn't now.
What is the best thing about your current job?
I like the variety. I'm someone who hates doing the same thing over and over again, and consulting makes sure you never have the same day twice.
How has your career evolved?
After the BHSc program, I went to graduate school in the UK. I didn't really have a plan for what came next, so I thought I'll apply for one or two jobs while I finished exams, and then come home. I ended up getting the first role I interviewed for – one advertised on bulletin for my degree program – and spent the next three years getting some of my most valuable experience, at the National Institute of Health and Care Excellence. I've never really fancied myself a networker (let's be real, I hate small talk), but every role I had after this one came to me through someone I know – so maybe I'm not as bad at networking as I think! Prompted by an old classmate who alerted me to an opening in his team, I left NICE to take a series of increasingly senior roles in the pharmaceutical industry, getting experience in both big and small companies. After moving (back) to Canada a decade later, I left pharma to join consulting – again, through the connection of an old colleague. I still work with pharma every day, but now they are clients instead of colleagues.
How did your BHSc degree help you get to where you are now/current career? 
It gave me a decent grounding in science without having to strictly be a "scientist" myself. It gave me a sufficient understanding of the base level concepts to understand where I should go to get more information, and it gave me the vocabulary I needed to speak confidently and intelligently with the real experts. Though I didn't consciously design it this way, my career so far has really been about taking information from people who know a lot about something, distilling it down to its most understandable yet complete form, and then sharing it with someone new, be it to persuade or to simply inform. I've not needed to be the expert myself, but I've needed to know enough to do the message justice. The BHSc program gave me the multi-disciplinary grounding that I needed to do that.
What is the best piece of advice you have received during your career journey?
I once had a really senior person in an organisation tell me that he wish he'd gotten more variety in the career experience he'd had when he was younger. I didn't quite appreciate it as 'advice' when he said it, but having that comment in the back of my mind has often given me the nudge I've needed to take roles that felt outside my wheelhouse in some way or another. The perspective that breadth of experience has given me is now something I feel is one of my most marketable skills.