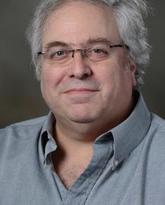 Brent W. Winston
Professor
Department of Critical Care Medicine
Professor
Department of Medicine
Professor
Department of Biochemistry & Molecular Biology
Member
Immunology Research Group
Airway Inflammation Research Group
Snyder Institute for Chronic Diseases
Cell Signalling and Structure
MD, FRCPC, FACP, FCCP, FCCM, BSc
Research and teaching
Research Activities
The research focus in my laboratory has been in three areas:
1) Metabolomics in human diseases in Critical Care. We continue to study serum metabolomics in sepsis, lung injury and head injury.
2) Gene regulation in sepsis. We have examined gene regulation in macrophages in sepsis with a focus on the alternative complement cascade Factor B and have examined IGF-I gene regulation in lungs with an interest in acute and chronic lung fibroproliferation.
3) Clinical/Translational studies on sepsis. We have participated in a number of sepsis clinical studies. To this end, I have created a Critical Care Tissue bank to conduct translational research on clinically important problems in the ICU and have also created a wet lab within the ICU to manage samples.
My laboratory is particularly interested in conducting translational research on clinically relevant Critical Care and Pulmonary disease processes.
Research Areas:
Cell Signalling and Structure