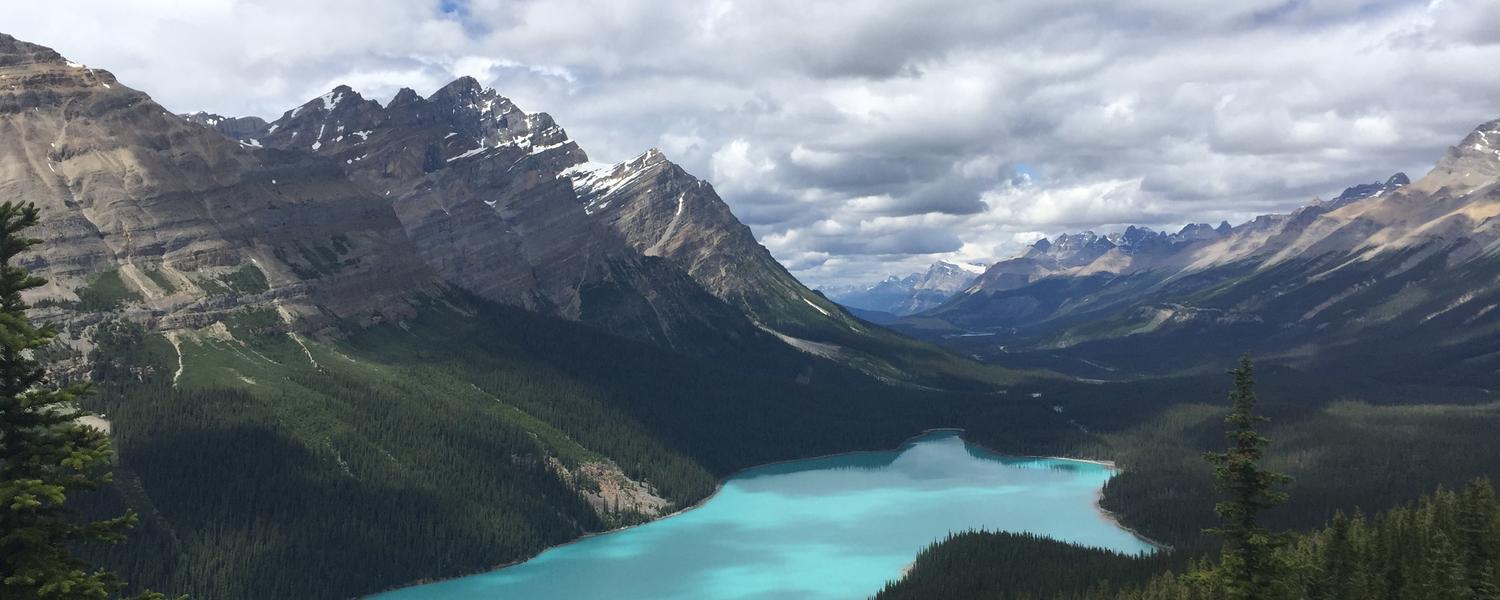 Welcome to the Department of Biochemistry & Molecular Biology
I would like to welcome you to the website for the Department of Biochemistry & Molecular Biology in the Faculty of Medicine at the University of Calgary, and invite you to explore these pages. Ours is a diverse Department, and we are proud of our strong tradition of excellence in research, in both undergraduate and graduate education, and in service delivery.
The Department comprises 30 primary, 27 joint faculty members, 24 adjunct members and 8 Professors Emeriti who represent six of the seven Research Institutes of the Faculty. Our members enjoy strong extramural funding support and conduct exciting, leading edge research which they publish in the top journals of their fields, spanning a range of diverse areas held together by a common focus on the molecular understanding of complex biological processes using the techniques of biochemistry & molecular biology. The largest concentration of research in the Department is in the areas of cancer biology and molecular & developmental genetics, but our members also have general interests in genomics, proteomics & bio-informatics, cell signaling, cell structure, human disease, cardiovascular biology, microbiology & parasitology, neuroscience, immunology and inflammation.
We participate widely in both undergraduate and graduate classroom education, coordinating and contributing to courses in the Bachelors of Heath Science program, the Faculty of Medicine Graduate Sciences Education graduate program, as well as to programs offered in other Faculties. In addition to classroom teaching, our faculty members are major contributors to graduate science education as mentors and supervisors for graduates students and postdoctoral fellows in the Faculty of Medicine. Department members supervise in excess of 110 graduate students, roughly half of whom are part of the Biochemistry & Molecular Biology graduate program, with the other half split between various graduate programs in the Faculty.
Our Department members play important leadership roles in oversight and direct administration of the genomics, proteomics and bioinformatics core facility infrastructure that support research activities in our Faculty, across Calgary and beyond. These include the Clara Christie Center for Mouse Genomics, SACRI Antibody Services, Southern Alberta Mass Spectrometry Facility, SACRI Microarray Facility, University Core DNA Services, and the Visual Genomics Centre bioinformatics facility. In addition, members of our Department also hold important administrative and leadership positions within the Research Institutes of the Faculty of Medicine and in the office of Graduate Science Education.
We are proud of the achievements of all of our Department members and their trainees, and of the collegial research environment fostered by our Faculty. Our Department offers excellent training opportunities for young scientists, and the natural beauty surrounding Calgary is breathtaking, providing year-round recreational opportunities. We invite potential graduate students and post-doctoral fellows to give Calgary careful consideration.