To promote this initiative, we invite you to download an informational poster that can be sent to groups and posted in work and learning areas. Download poster here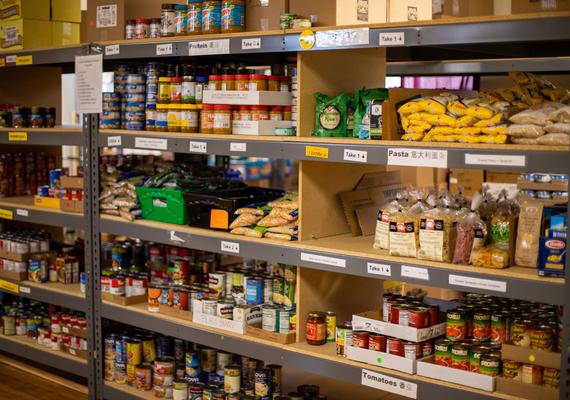 About the project
The Foothills campus community pantry of nonperishable food and essentials is a grassroots initiative designed to help address a need. You can find the pantry in the Health Sciences Centre atrium (also known as Hippocrates Mall), near the staircase that leads up to the library. It is available to all self-identified Foothills campus community members with needs, and stocked by all members wishing to donate nonperishable food and essentials.
This initiative operates on a Take what you need, Share what you can model. 
Frequently Asked Questions about the community pantry
Rates of food insecurity is an under-recognized challenge within campus communities, with negative impacts on learning, physical health, and mental health. Estimated rates of food insecurity are higher among undergraduate, graduate, and medical students than those seen in surrounding communities. We recognize that individual and campus level interventions will not address the root causes of food insecurity, but this program can hopefully provide some relief for those within our campus community.
Dr. Lauren Drogos, PhD
Program Director, Libin Cardiovascular Institute
The origins of the Foothills campus community pantry and GradSnacks, a CSM graduate student initiative
In 2021, Alberta had the highest rate of food insecurity in Canada at 20.3%.  Food insecurity and poor diet quality are interrelated. People living with food insecurity generally eat fewer nutrient-rich foods, and have poorer mental, social and physical health. One way to increase access to nutritious foods is provide food subsidies to food insecure households.
Dr. Dana Olstad, PhD, RD
Associate Professor, Department of Community Health Sciences, Cumming School of Medicine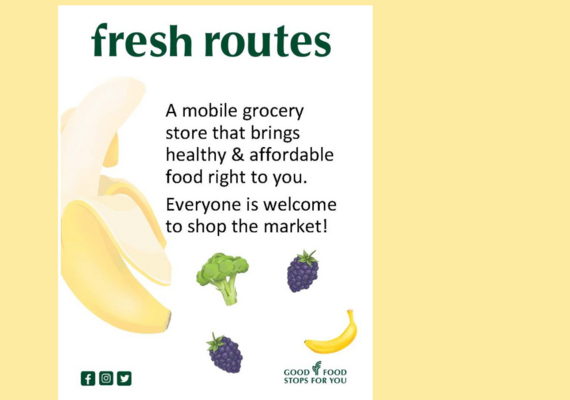 Fresh Routes at Foothills Campus - Wednesdays
Fresh Routes is a mobile grocery store that brings healthy and affordable food right to you.
Everyone is welcome!
Day: Wednesday
Time: 10:30 am - 12:30 pm
Location: Health Sciences Centre Mall (Hippocrates Mall) -watch for the market by the stairs to the library.
Choose your own fruits, vegetables, and eggs. Please bring your own reusable bags.
Accepting cash, credit, debit, and Calgary Dollars.
Questions, concerns, more information?
We welcome your feedback on this initiative to address food security at Foothills campus. 
Feedback can be provided by email to pesjo@ucalgary.ca, or by completing an anonymous survey.